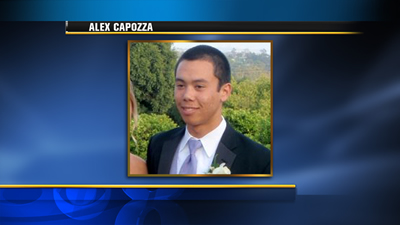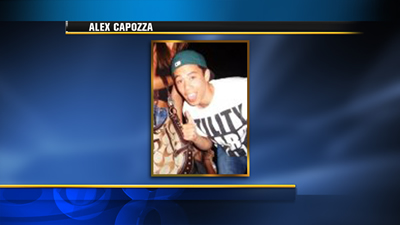 A 17-year-old Torrey Pines High School student is under arrest Monday after a suspected DUI crash in Rancho Santa Fe that killed his schoolmate and injured three others.
Alex Capozza was thrown from the backseat of a 2008 Mazda 3 when it crashed early Sunday morning in Rancho Santa Fe. He was one of five people inside.
Capozza was riding in the vehicle with four other Torrey Pines seniors. Crash investigators say the car's driver lost control and crashed at about 1:45 a.m. in the 5000 block of La Granada, sending the vehicle rolling several times. Capozza was ejected and died at the scene.
The 17-year-old driver was arrested and taken to juvenile hall. One passenger was taken to a local hospital with head injuries and was upgraded to fair condition Monday. Two other passengers received only minor injuries.
School psychologists and counselors were available at Torrey Pines High School Monday dealing with students' emotional needs.
"We know that our kids are going to be grieving and we know that will manifest itself in many different ways," Principal Brett Killeen said.
The school used an automated phone system to inform the families of all 2,600 students.
"Basically the message was in generic terms that our community has suffered a tragic loss. We did not name names out of respect for the families, but the second part of that message is that we are there for our kids," Killeen said.
Students say Capozza's parents are away on a trip, and his sister is a sophomore at Torrey Pines.
"I don't know, it's hard to think that some seniors at my school had died," student Leonard said.
"Everyone knows them to be like just really good looking guys that everyone liked and they were always the hit of the parties and scenes," student Nicole Murphy said.