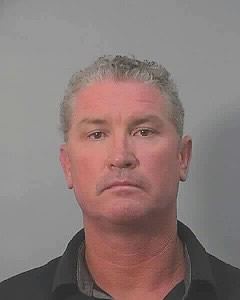 The News 8 CrimeFighters are helping police in a countywide manhunt for a parolee who is evading authorities by staying mobile.
Robert Martella, 48, is wanted by state parole agents for violating the terms of his parole. Martella is a registered sex offender with a history of robbery and burglary. His sex offense involved a six-year-old victim.
Martella is a white male, six feet tall and about 225 pounds, with brown-gray hair and brown eyes.
If you have any information, call San Diego Crimestoppers at (888) 580-TIPS.
Martella may be living in a mid-90s model Winnebago Vectra RV that's off-white with a faded bluish stripe on the side. It could be parked just about anywhere.
As always, if you see this fugitive, call police. Do not approach him.
Crimestoppers is offering a reward for information that leads to an arrest. You don't have to give your name to be eligible for reward money.