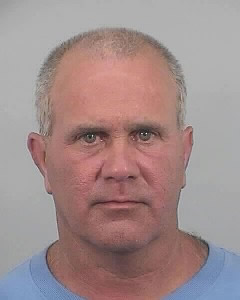 SAN DIEGO, Calif. (CBS 8) - The News 8 CrimeFighters are helping authorities in a countywide manhunt, looking for a parolee who hides out downtown.
Arthur Whitten, 48, is wanted by state parole agents for violating the terms of his parole.
Whitten has a history of burglary and a long history of domestic violence.
Whitten is a white male, five feet eight inches and 190 pounds, with gray hair and green eyes.
If you have any information, call San Diego Crimestoppers at (888) 580-TIPS.
Arthur Whitten is listed as a transient, and authorities believe he could be living downtown at this point.
As always, if you see this fugitive, call police. Do not approach him.