TRENTON, N.J. (AP) — A 926-pound (420-kilogram) Mako shark caught off the New Jersey coast won't be recognized as a state record because more than one angler helped catch it.
The 12-foot-long (3.6-meter-long) shark caught Saturday about 100 miles (160 kilometers) offshore beats an 880-pound tiger shark caught in 1988. But six fishermen were involved in reeling in the Mako shark.
Regulations posted on the Division of Fish and Wildlife's website note state records "are determined by weight alone." But the agency notes the state record application says the angler seeking the certification must swear the fish was caught without anyone's help.
Mark Miccio was among the six who caught the shark. He tells The Philadelphia Inquirer they won't seek to have it recognized due to the single-angler rule. But he added Tuesday: "It's a record for us."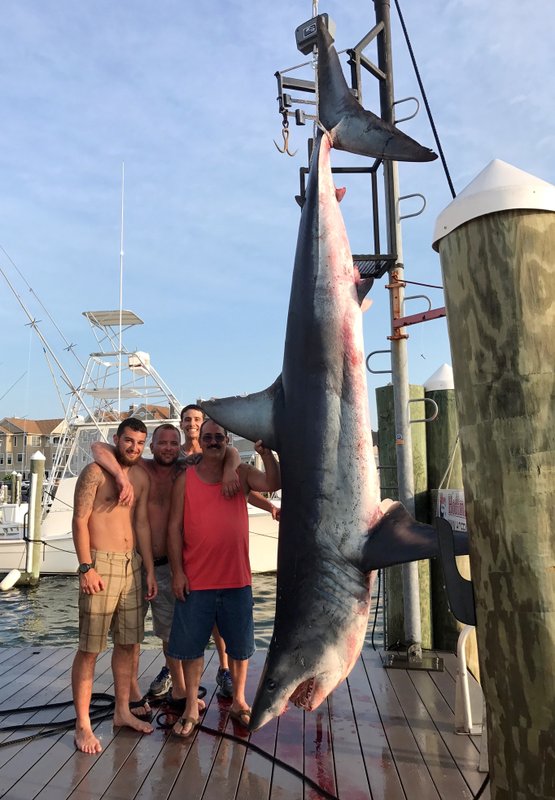 In this Saturday, July 22, 2017, photo provided by Jenny Lee Sportfishing, from left, Mark Miccio, Mark Miccio, Matt Miccio and Steve Miccio pose for a photo with a 926-pound Mako shark that they helped catch at Hoffmann Marina in Brielle, N.J.