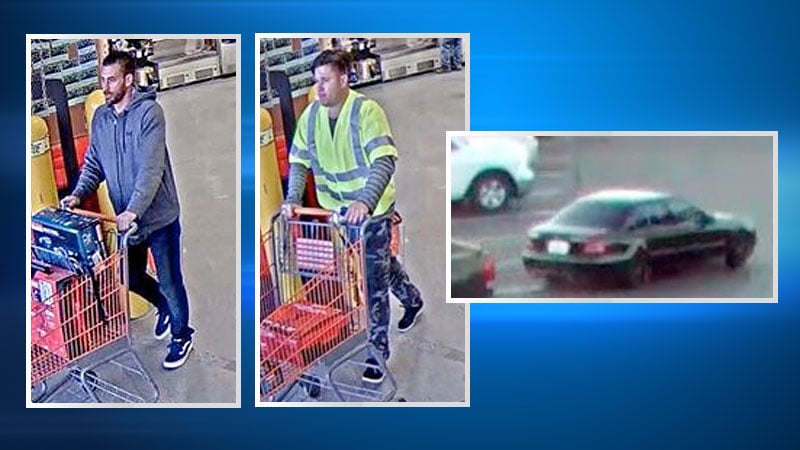 SAN DIEGO - (News 8) San Diego Sheriff's department is asking for the public's help to identify two suspects who used a stolen credit card at a Home Depot in Encinitas.
On December 18, 2017, an unknown suspect stole a victim's wallet containing two credit cards and other items. The credit cards were subsequently used at a Home Depot in Encinitas. Surveillance video was obtained showing the two suspects fraudulently purchasing tools with the credit cards.
The first suspect's description is an adult white male, 5'10" tall with a a thin build, short red hair and a full beard. He was wearing a gray Under Armor brand zip-up hoodie, blue jeans and dark Vans shoes.
The second suspect was an adult white male, about 5'9" tall with a medium build, brown medium length hair with possibly shaved or short on the sides, and long on top with a part toward the left of his head. He was wearing a yellow reflective vest with a gray striped long sleeved shirt underneath, gray camouflage cargo pants with dark colored shoes.
The suspects drove a dark sedan.
If you can help identify these suspects, please contact North Coastal Patrol Station at 760-966-3500.