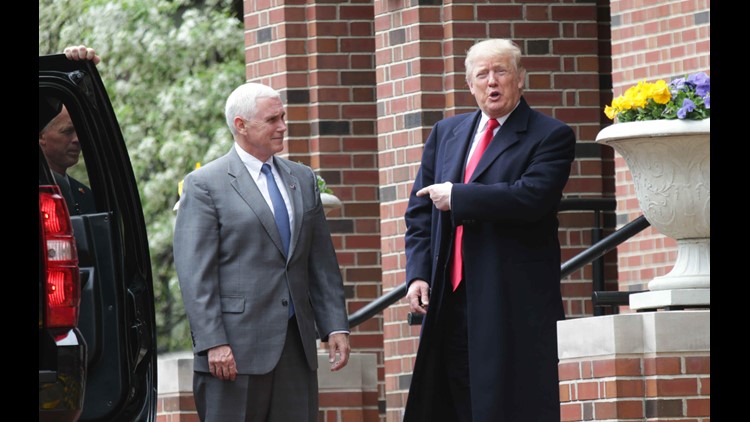 Gov. Mike Pence and Republican presidential candidate Donald Trump met at the governor's residence on April 20, 2016.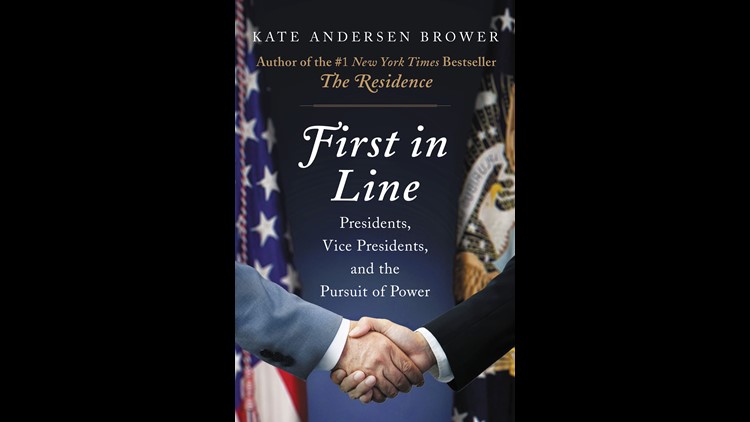 "First in Line" by Kate Andersen Brower.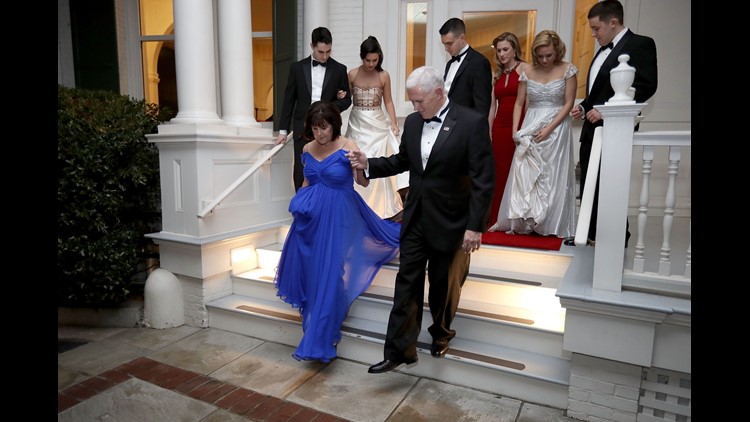 Vice President Mike Pence helps wife, Karen, down the steps of the front porch of the vice presidential residence at the U.S Naval Observatory before heading to the inaugural balls in Washington, D.C., with their children on Jan. 20, 2017.