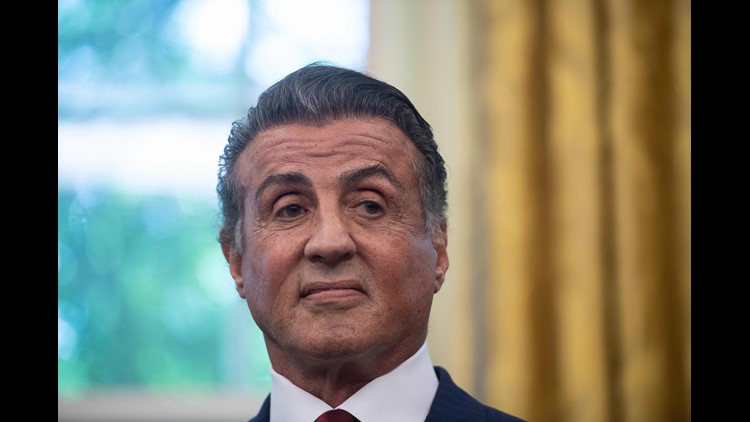 Sylvester Stallone in the Oval Office as President Trump signed posthumous pardon boxer Jack Johnson, on May 24, 2018. Stallone urged Trump to pardon the former world champion.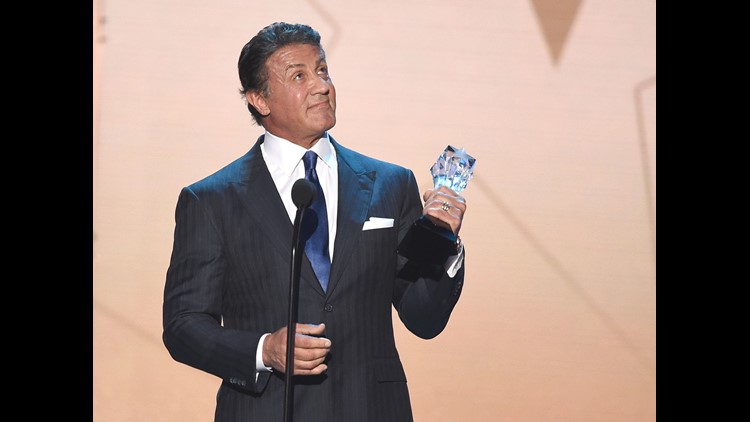 Sylvester Stallone accepts the Best Supporting Actor award for "Creed" at Critics' Choice Awards on Jan. 17, 2016 in Santa Monica.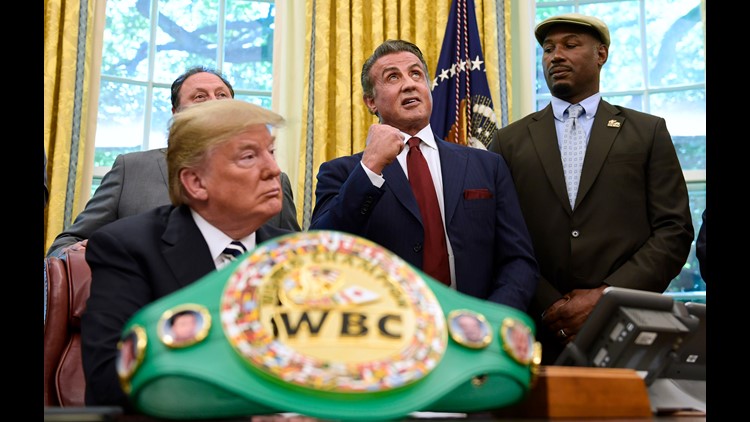 President Trump, Sylvester Stallone, and heavyweight champion boxer Lennox Lewis, right, watch in the Oval Office where Trump granted a posthumous pardon to Jack Johnson, boxing's first black heavyweight champion.