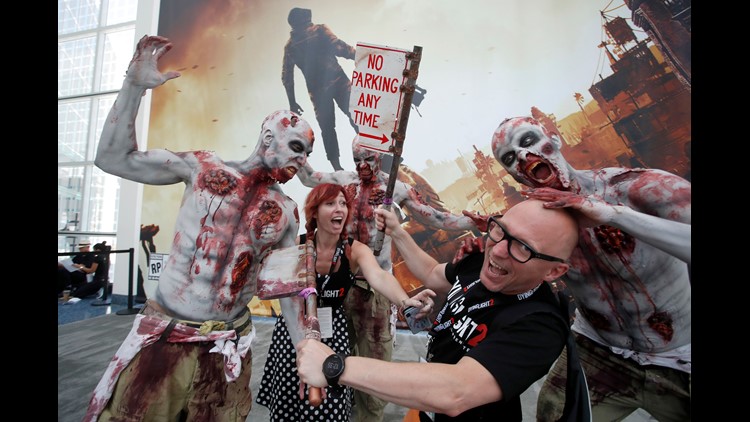 Polish developers Adrian Kornecki and Malgorzata Mitrega with Dying Light 2 interact with zombie game characters.
While the trailer starts off with an emotional and intimate embrace, a more violent memory takes over to reveal Ellie's tougher side.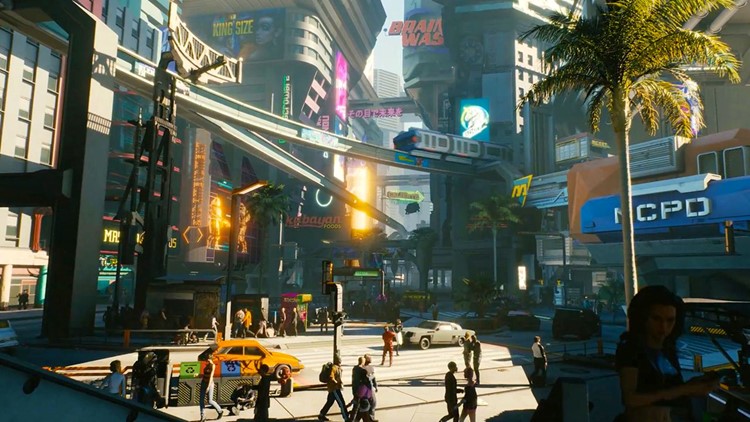 CD Projekt Red's ambitious first-person role-playing game paints a dark and dystopian future. Your decisions will affect the game's outcome.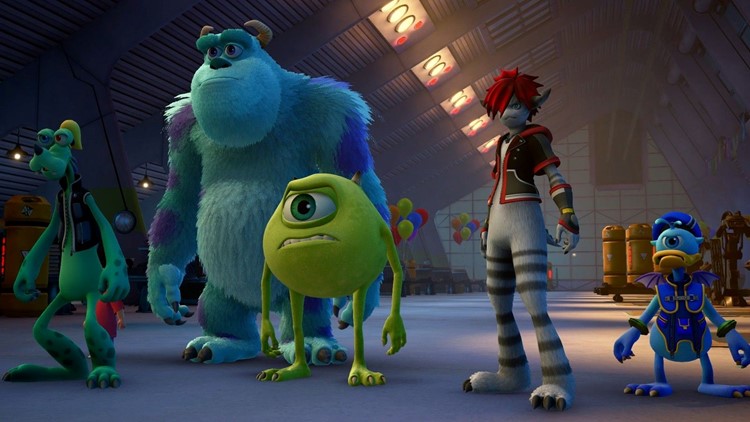 Disney and Square Enix join forces once again in this highly-anticipated fantasy role-playing sequel.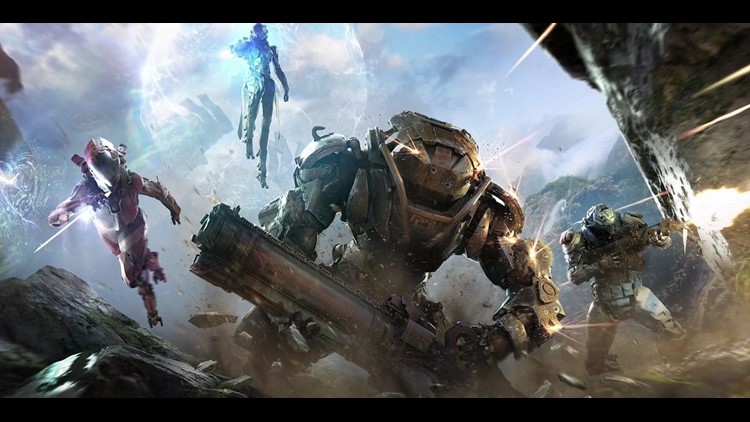 Take to the (not so) friendly skies in Anthem, a futuristic fighter that lets you climb into a flying Javelin exo-suit. Team up with friends to accomplish missions.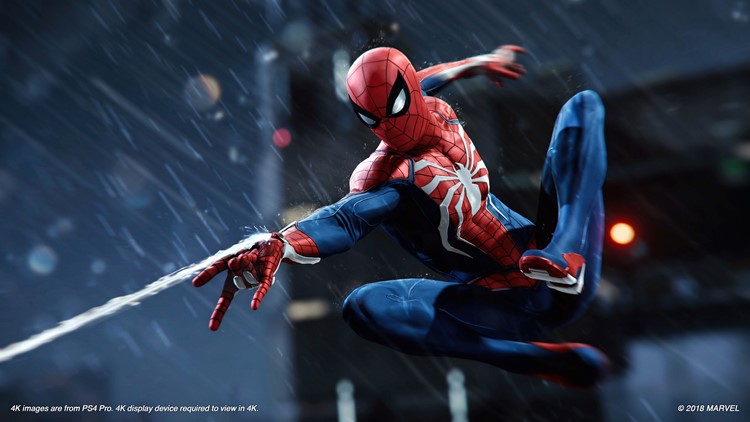 The latest superhero video game looks to be a stellar one: Marvel's Spider-Man from Insomniac Games plays as good as it looks.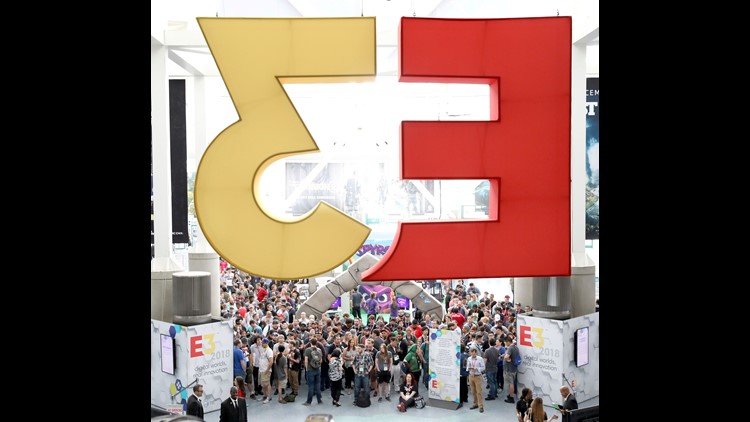 Fans line up near the Spyro Reignited Trilogy booth.