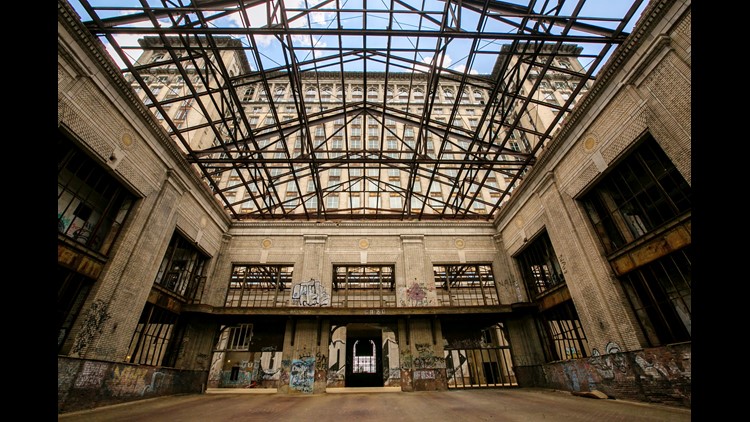 The interior of the Michigan Central Station in the Corktown neighborhood of Detroit on Wednesday, June 13, 2018. The long-vacant building, recently purchased by the Ford Motor Company, will be renovated to make it the hub of a campus for advanced automot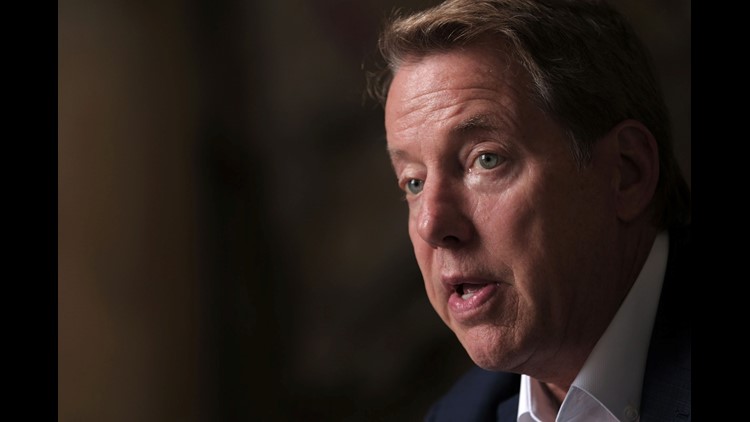 Ford Motor Co. Executive Chairman Bill Ford Jr. talks about his life and the acquisition of the Michigan Central Station in Detroit's Corktown neighborhood in Detroit on Wednesday, June 13, 2018. Ford recently purchased the long-vacant train station with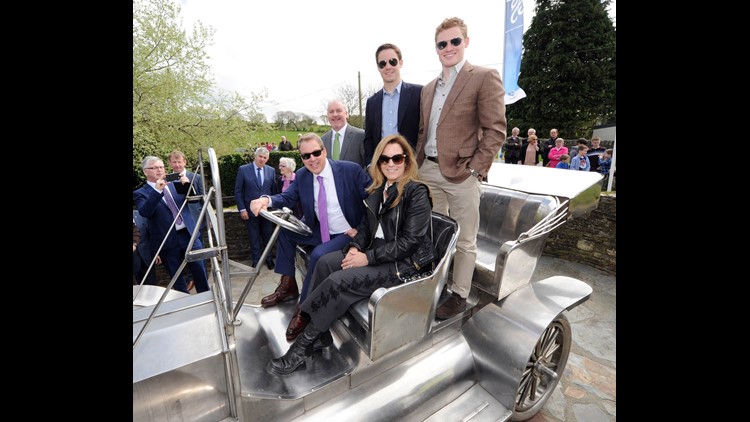 The Ford family, Bill Ford Jr. with his wife Lisa and sons Nick and Will with a Model T replica in the village of Ballinascarthy, County Cork, Ireland. Ballinascarthy is the birthplace of William Ford, the father of Henry Ford.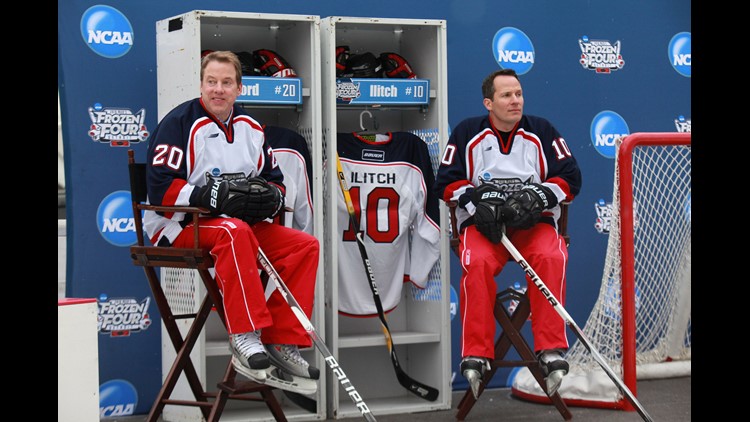 Bill Ford Jr. and Christopher Ilitch are announced as co-chairs for the 2010 NCAA Frozen Four to be held in April 2010 at Ford Field in Detroit. They are at Campus Martius Park skating rink in January 2010.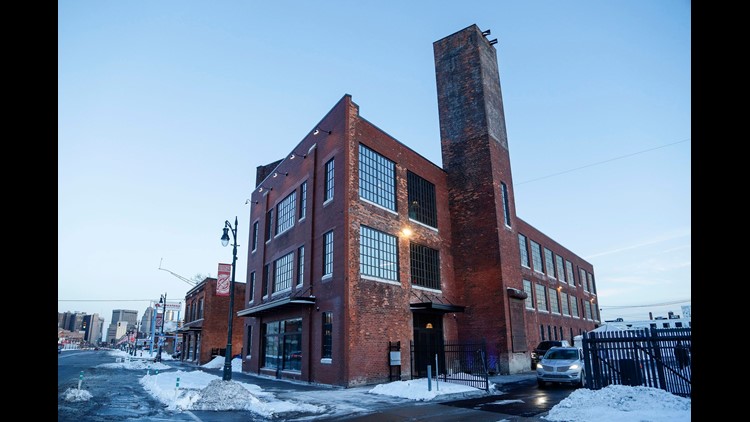 A historic building in Corktown known as the Factory, Thursday, December 14, 2017.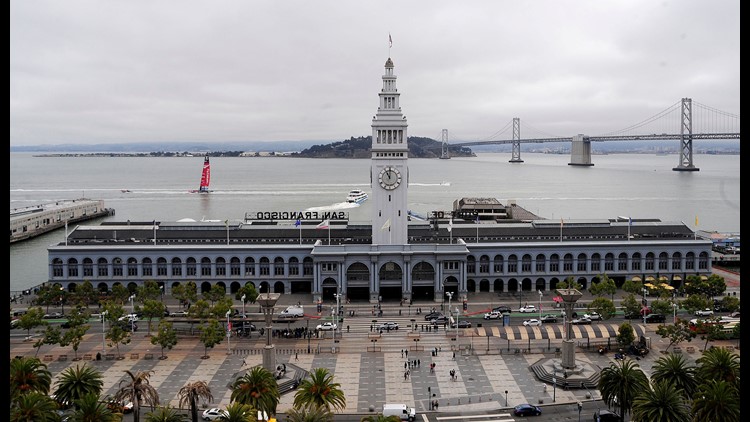 The San Francisco Ferry Building in San Francisco, California.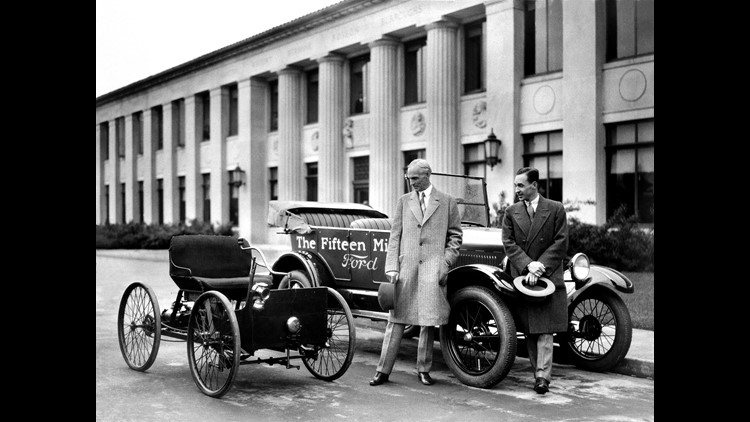 1927--Henry and Edsel Ford with Quadricycle and the fifteenth million Ford Model T.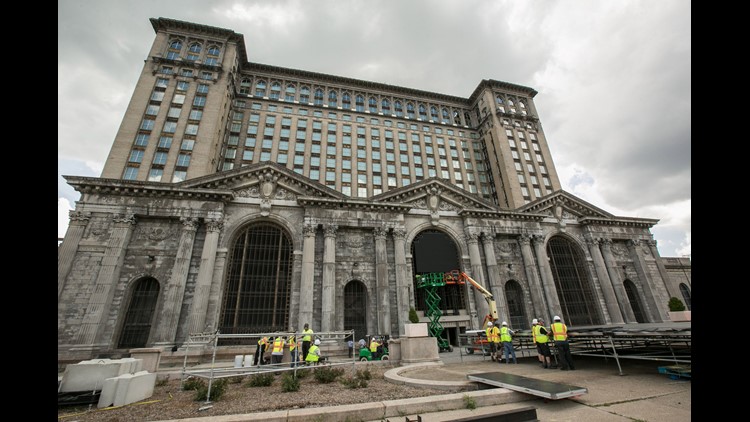 Workers set up for the upcoming train station party at Michigan Central Station in Detroit's Corktown neighborhood on Wednesday, June 13, 2018 to celebrate Ford Motor Company's purchase of the long-vacant building.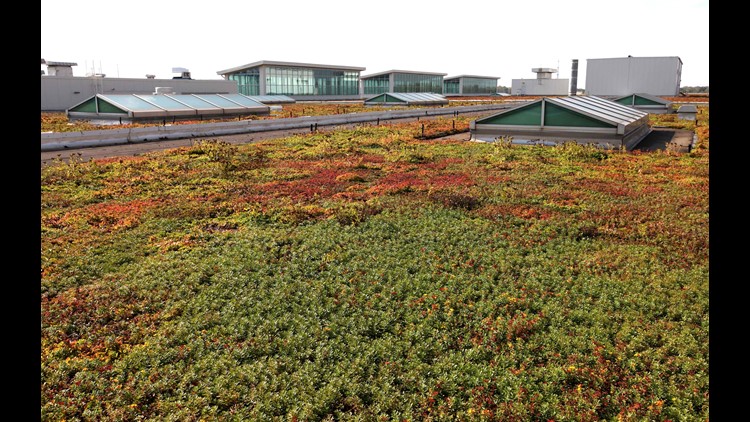 Sedum plants on the roof at the Dearborn Truck Assembly Plant in October 2013. 2013 marked the 10th anniversary of the industrial 10.4 acre living roof which is about the equivalent of 10 football fields.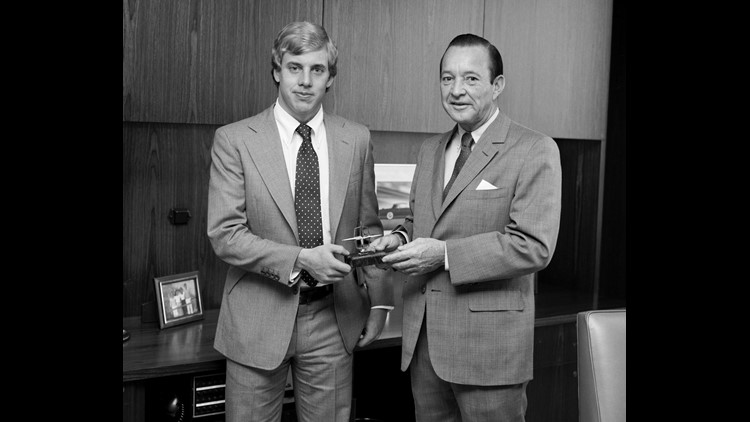 1979--Bill Ford Jr. with his father William Clay Ford Sr. on Bill's first day of work .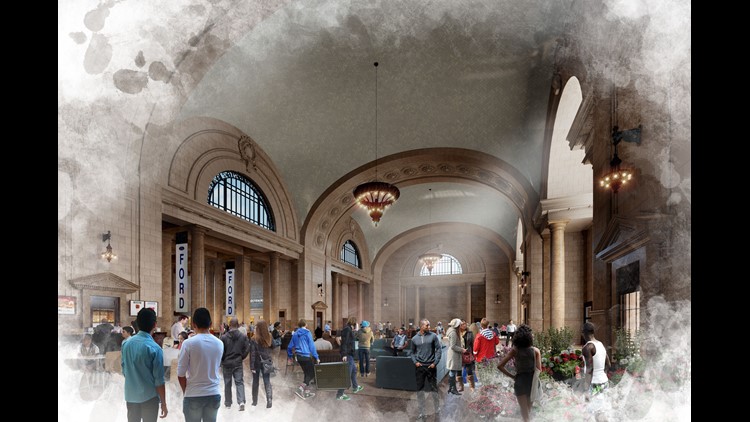 Rendering provided by Ford Motor Company of the proposed changes to the Michigan Central Station in Detroit. Ford bought the station from the Moroun family in 2018.