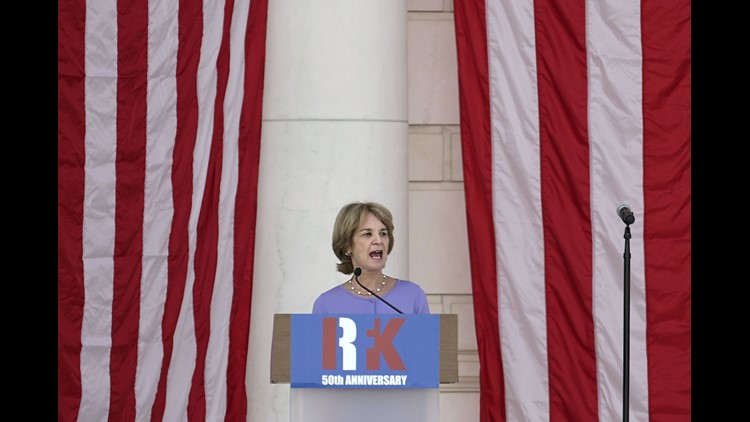 Kathleen Kennedy Townsend speaks during a memorial service for her father, Robert Kennedy, to mark the 50th anniversary of his assassination. Townsend, the oldest of Robert and Ethel Kennedy's 11 children, planned the memorial, held June 6 at the Amphithe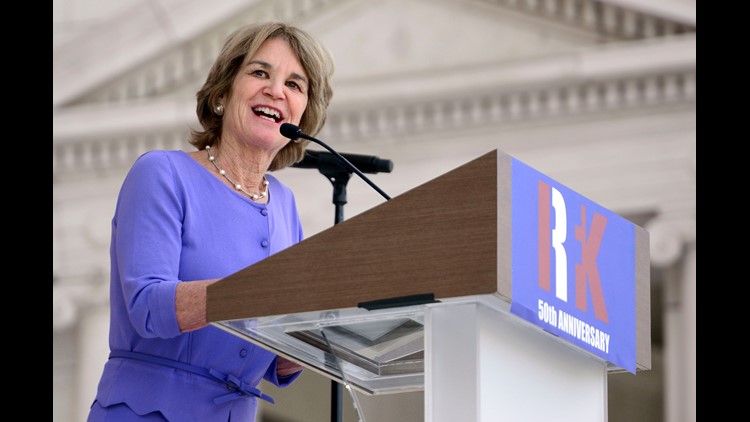 Kathleen Kennedy Townsend speaks during a memorial service for her father, Robert Kennedy, to mark the 50th anniversary of his assassination. Townsend, the oldest of Robert and Ethel Kennedy's 11 children, planned the memorial, held June 6 at the Amphithe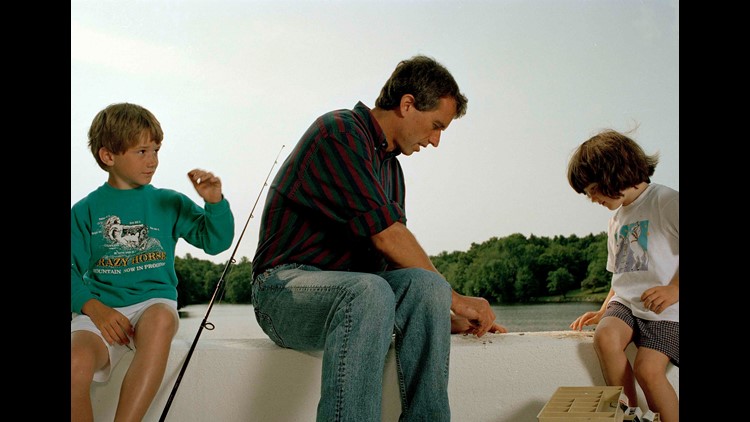 Robert Kennedy fishes with his son Bobby Jr., 8, left, and daughter Kathleen, near Mount Kisco, New York.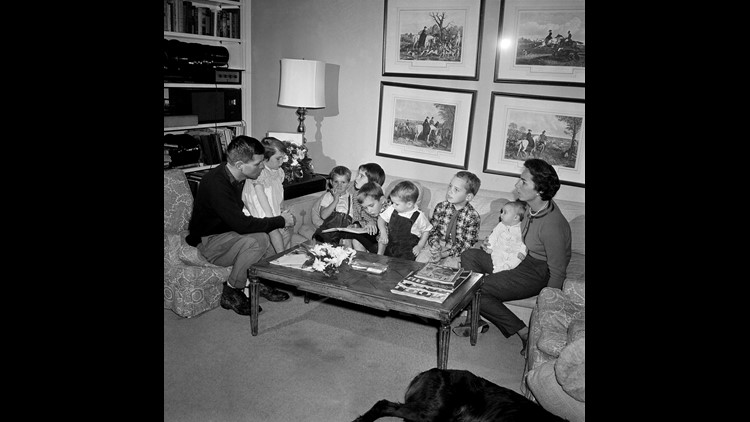 Robert and Ethel Kennedy and family at home in Mclean, Virginia, on Nov. 24, 1961. From right are Mary Kerry, two months; Joseph Patrick, 7; Bobby, 5; Michael, 1½; Kathleen, 8; David, 4; and Courtney, 3,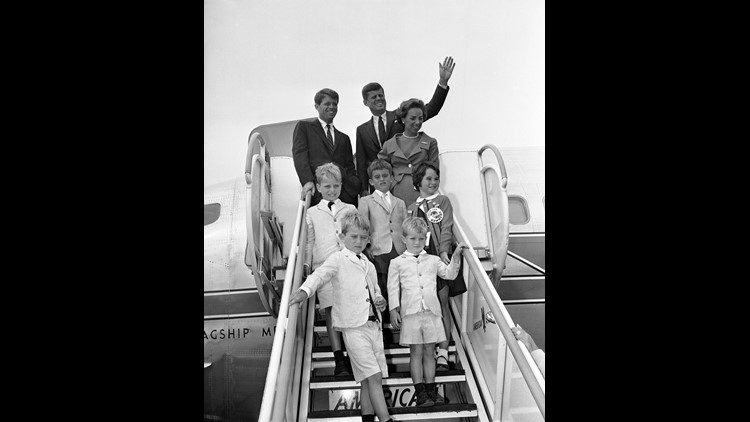 Sen. John F. Kennedy?, Democratic presidential nominee in 1960, waves from plane ramp as he and members of his traveling party get set to board plane bound for Massachusetts. With him are his brother, Robert, left, and Robert's wife, John Kennedy's nephew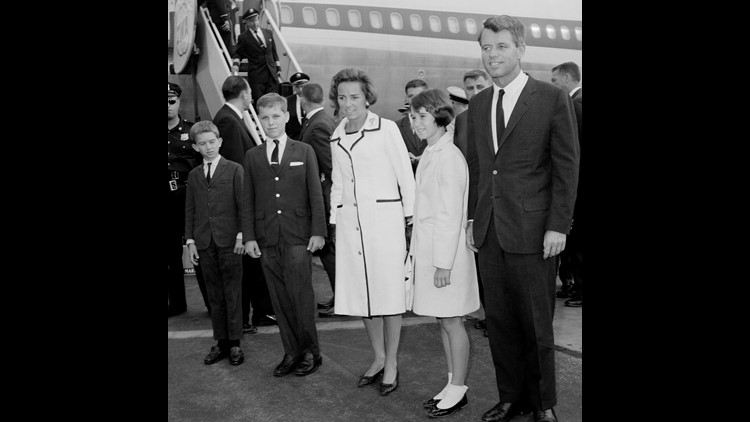 Attorney General Robert Kennedy and members of his family pose near jetliner at Kennedy International Airport in New York on July 1, 1964, shortly after they returned from a one-week trip to West Germany and Poland. From left are, Bobby, Joseph, Ethel Ken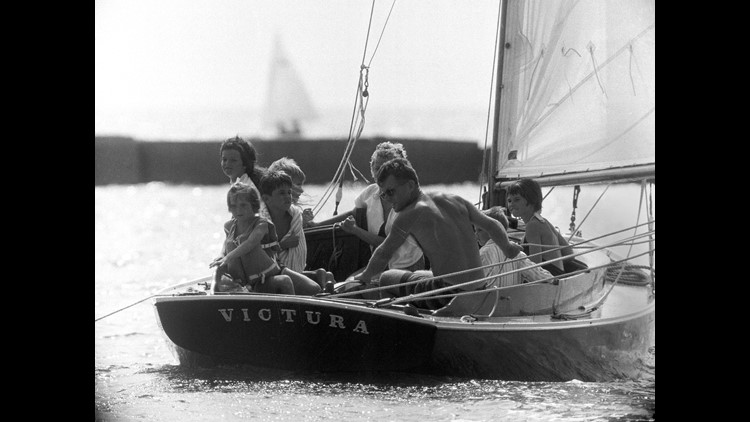 Robert Kennedy at the helm of the family sailboat, Victura, takes members of his family and young relatives for a ride near their summer home in Hyannis Port, Massachusetts, in July 1961. From left to right: Maria Shriver, Courtney Kennedy, Bobby Shriver,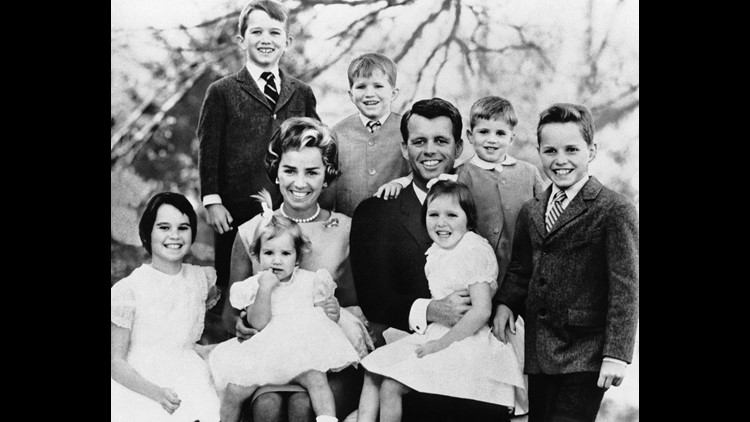 Attorney general Robert Kennedy and wife Ethel pose with their seven children on Feb. 10, 1963. The boys, from left, are Robert Jr., 8, David, 7; Michael, 4; and Joe, 10. The girls, from left, are Kathleen, 11; Kerry, 3; and Mary Courtney, 6.