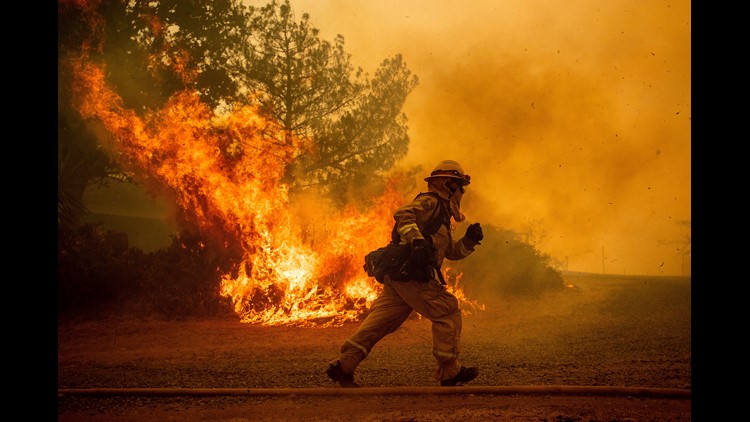 A firefighter runs while trying to save a home as a wildfire tears through Lakeport, Calif. The residence eventually burned.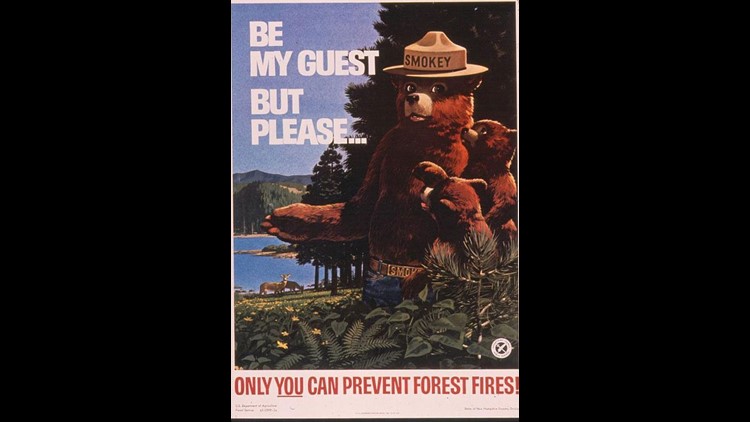 SMOKEY BEAR CELEBRATES 70th BIRTHDAY AND REMINDS AMERICANSÉÒONLY YOU CAN PREVENT WILDFIRESÓ U.S. Forest Service, the National Association of State Foresters, and the Ad Council honor iconic PSA figure with Washington, D.C. birthday celebration, Instagram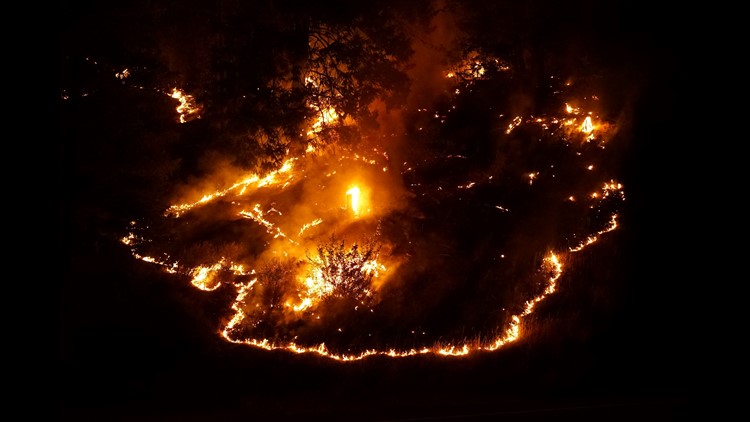 The Carr Fire burns through underbrush west of Redding, California, in the early morning hours of July 31, 2018.