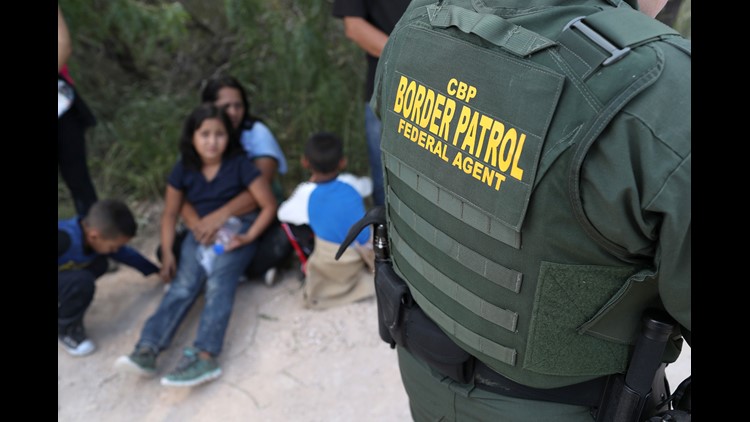 Central American asylum seekers wait as U.S. Border Patrol agents take them into custody on June 12, 2018 near McAllen, Texas. The families were then sent to a U.S. Customs and Border Protection processing center for possible separation.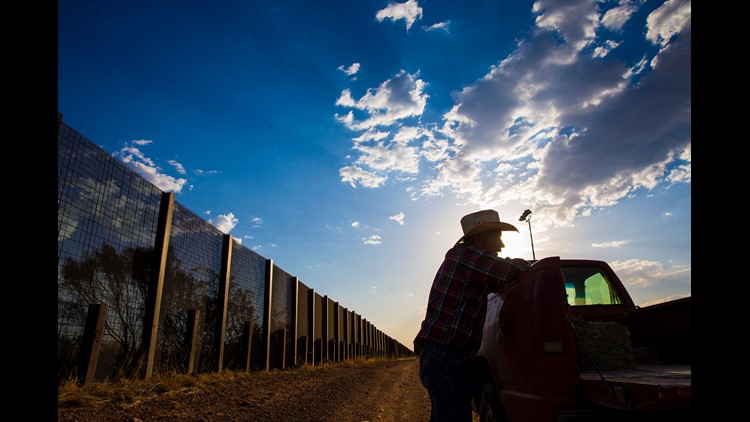 May 5, 2017; Naco, Ariz, USA; Rancher John Ladd leans on his truck on his ranch, which borders with Mexico (behind him). He has been frustrated for years over the illegal border crossers and drug smugglers that cut through his ranch. The 16,000 acre calf/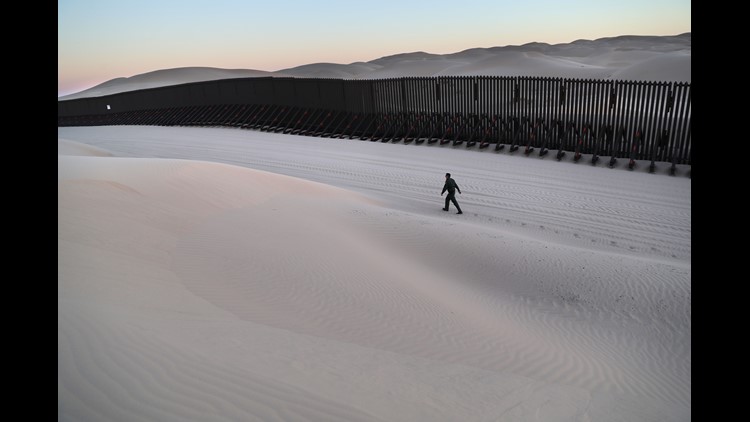 A U.S. Border Patrol agent walks along the U.S.-Mexico border at the Imperial Sand Dunes on Nov. 17, 2016 near Felicity, Calif. The 15-foot border fence, also known as the "floating fence," sits atop the dunes and moves with the shifting sands. Border Pat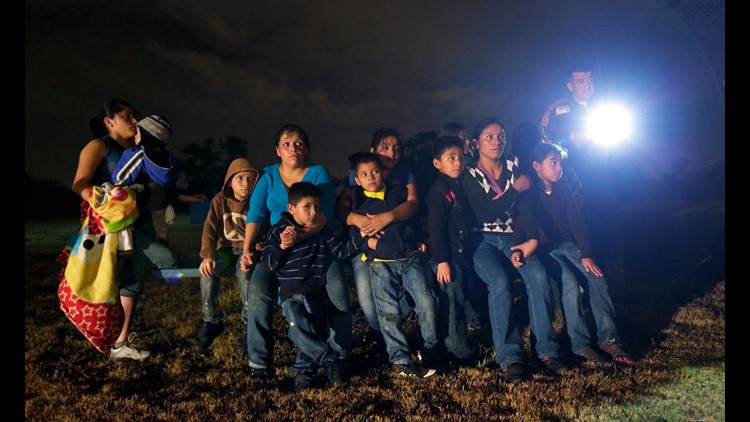 In this June 25, 2014 photo, a group of immigrants from Honduras and El Salvador who crossed the U.S.-Mexico border illegally are stopped in Granjeno, Texas. The epicenter of the recent surge in illegal immigration is a 5-mile slice of deep South Texas th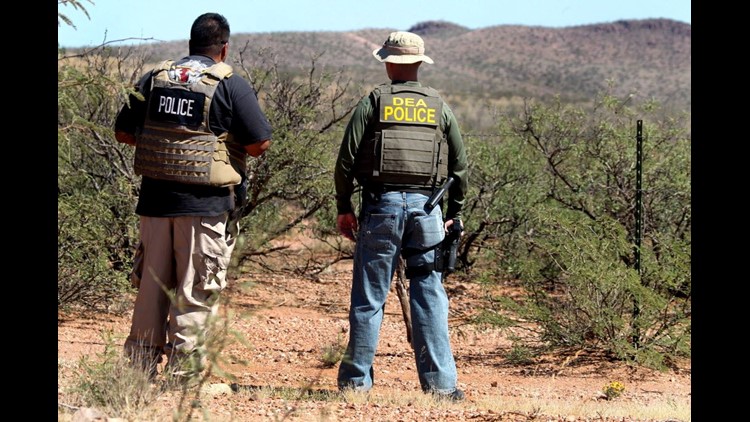 Det. Bill Silva, left, with the Bisbee Police Department and an unnamed agent with the Drug Enforcement Administration patrol a fence line east of Naco, Ariz., in 2012.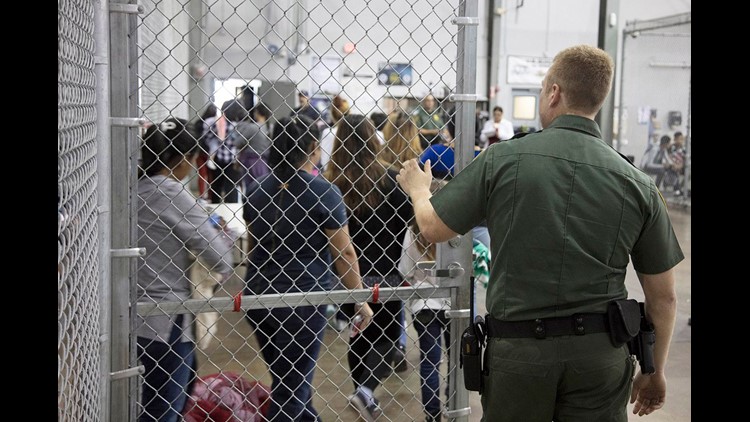 An undated handout photo made available on 18 June 2018 by the US Customs and Border Patrol showing people inside a United States Border Patrol Processing Center, in McAllen, Texas.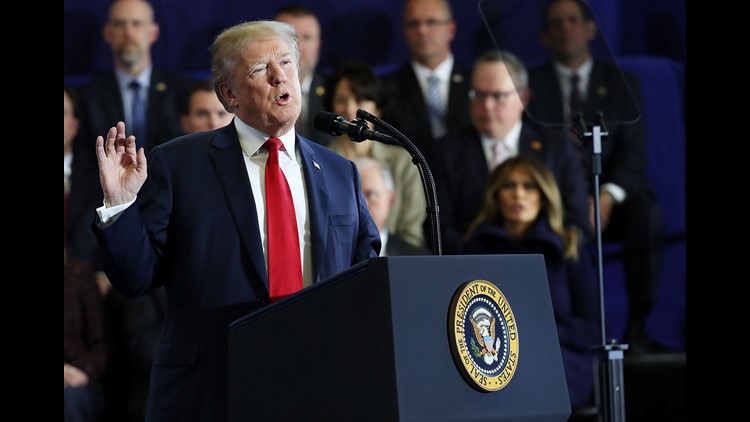 President Donald Trump speaks to supporters and local politicians at an event at Manchester Community College The president addressed the ongoing opioid crisis which has had a devastating impact on cities and counties across the nation.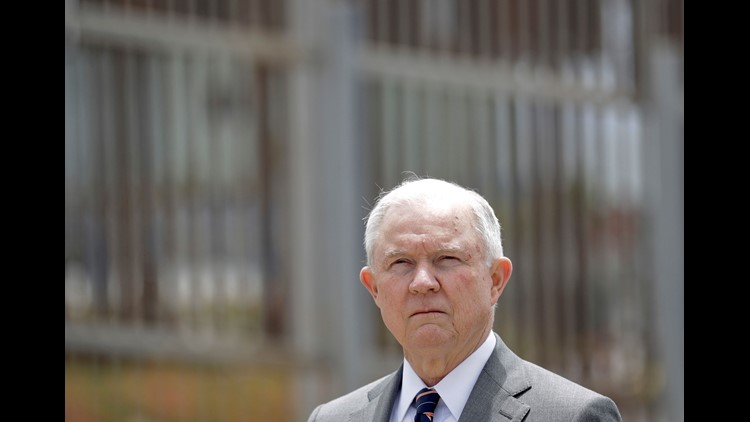 Attorney General Jeff Sessions listens during a news conference in San Diego near the border with Tijuana, Mexico. Splitting families has emerged as a high-profile and highly controversial practice since Sessions announced a "zero tolerance" policy at the