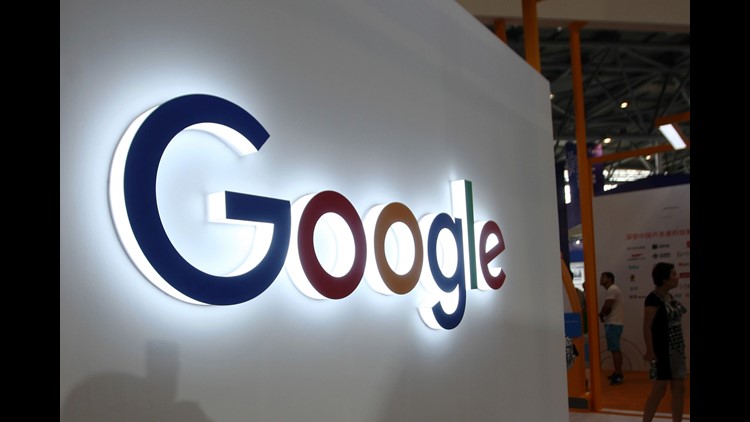 This photo taken on August 23, 2018 shows the Google logo on display at the Smart China Expo at Chongqing International Expo Center in southwest China's Chongqing.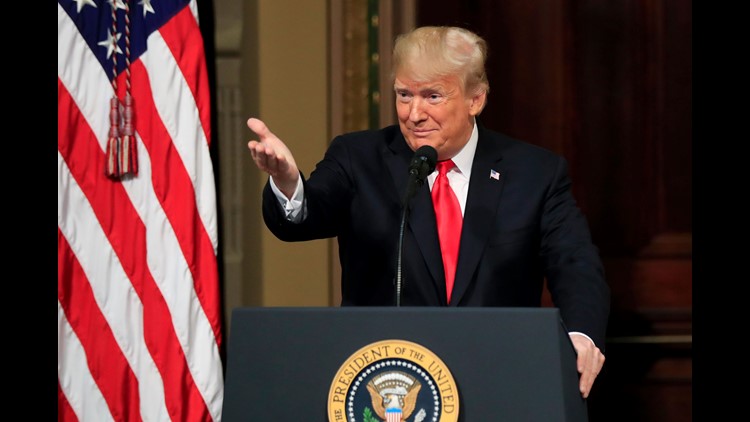 President Donald Trump is pictured speaking to the Interagency Task Force to Monitor and Combat Trafficking in Persons annual meeting at the White House
An office entrance with the Google log on a glass wall.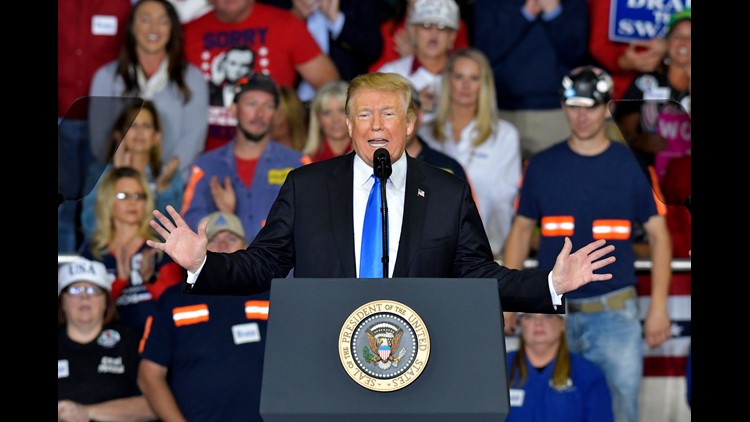 President Donald Trump speaks to a crowd at Eastern Kentucky University on Saturday in Richmond, Ky.