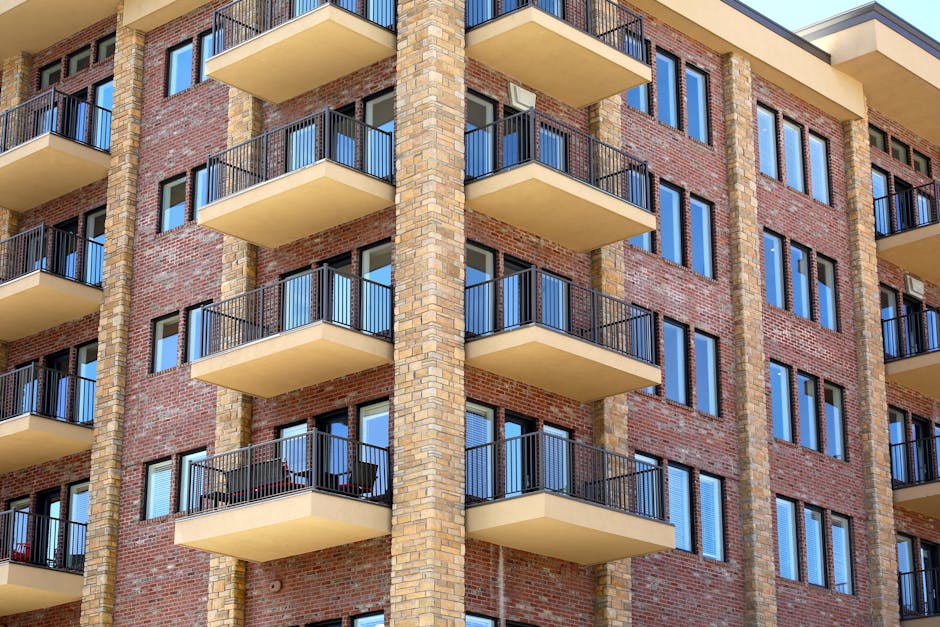 Originally posted on http://www.cbs8.com/story/39769353/multifamily-means-multi-cash-flow-8-reasons-why-investing-in-multifamily-properties-is-a-smart-idea
Housing demand is on the rise. Since 2012, the median house pricing has risen by almost $100,000.
And it's not just homeowners that are seeing this boom. In the last three years, apartment construction climbed by 21%, putting apartment supply at a 20-year high in 2017.
If you are thinking about investing in real estate for the first time or the umpteenth time, it's time to think bigger.
Investing in multifamily properties is a smart financial move. Read on for eight reasons why multifamily real estate investing makes sense.
1. Easier to Finance
Investing in multifamily homes is a bigger expense, but it's also easier to finance.
You'd think that getting a loan for a single-family home would be easier than an apartment building, but it's not true.
Multifamily real estate investing is so popular because these loans are more likely to be approved by the bank. Why? Because multifamily properties are more likely to generate good cash flow each month.
Even with late payments and a few vacancies, multifamily homes generate funds each month with less risk than a single-family dwelling.
If one tenant leaves an apartment building, you may have a 10% vacancy. But if a family leaves a house, you have a 100% vacancy. That has higher risks.
The chances of foreclosure are less than with a single home.
Learn more about the various kinds of multifamily homes at the Assets America website.
2. More Cash Flow
Multifamily real estate investing allows you to work with a larger amount of cash flow.
You'll collect rent from various tenants. That means you get more than one revenue from the same investment.
Plus, you'll likely buy each unit at a lower price since you are buying them as a set of dwellings. The cost per each unit will be much less than if you purchased one house.
3. Easier Management
Having all your tenants in one geographical location under one roof makes property management much easier.
If you had 10 individual properties across a city, you might need more than one property manager.
But 10 units in the same building can be managed by a single property manager. Even if you had a building with over 50 units, you'd still be able to manage it with just one property manager.
Stay current on what's happening in your community by visiting the News 8 community page.
4. Less Time Needed to Grow Your Portfolio
If you are a savvy real estate investor, you know that investing in multifamily homes is a great way to build a large portfolio of rental units.
It takes less time and energy to acquire one apartment building than it is to buy the same number of single-family units.
Multifamily investing means you won't need to work with multiple sellers. And you won't have to complete various inspections at many different addresses.
In some cases, you might need a different loan for each single-family unit that you buy. But with multifamily dwellings, one loan will cover all the units.
5. Vacancies Are Less Troubling
One of the aspects of real estate investing is dealing with vacancies.
In a single-family property, a vacancy means no monthly rent at all. But with multifamily properties, one vacancy won't cost you all of your revenue.
Also, when repairs are needed, the rent from the other tenants will allow you to complete repairs even when you have a vacancy or two.
6. Appreciation Pays Off
In a single-home dwelling, you can force the home to appreciate by enhancing the curb appeal or doing renovations.
But, the rewards are just for one family at a time.
When you improve a multifamily property, you make your current tenants more likely to stay. And you attract new tenants that prefer your upgraded building to the alternatives.
Your investment pays off much more compared to a single-home investment.
7. Enjoy Some Tax Benefits
Your municipality rewards those who provide local residents with safe, affordable housing. They do this in terms of tax incentives.
Make sure you work with a knowledgeable CPA or CFO to help you get as many tax breaks as you can from your multifamily real estate investment.
You might even qualify for grants from the federal government that can cover the initial costs.
8. Multi-Family Properties Hold Their Value
Any effort you put into your multifamily real estate investment is beneficial to you in the long run.
Making your multi-family complex attractive to tenants also makes it attractive to other investors. If you decide to sell the property down the line, you are in a good position to get a great return.
Of course, you'll need to work hard to maintain your property so that it keeps its value over the years. Keep up with ground maintenance, minor repairs as needed and periodic upgrades.
Try to find maintenance workers and groundskeepers who are committed to providing clean, safe housing for people.
Those that think as you do are more likely to pay attention to detail. They'll be more likely to work hard at keeping up the condition of your property instead of just putting things off.
Bottom Line on Investing in Multifamily Properties
Thanks for reading! We hope these eight reasons why investing in multifamily properties pays off was helpful to you.
Do you already own properties and need to advertise to fill some vacancies?
CBS 8 and The CW San Diego has many platforms that you can leverage to reach hundreds of potential customers. Fill out this form to connect with us about advertising with us.
Information contained on this page is provided by an independent third-party content provider. Frankly and this Site make no warranties or representations in connection therewith. If you are affiliated with this page and would like it removed please contact pressreleases@franklyinc.com