On January 29, 2007, News 8 made history as the first TV station to bring high definition news to San Diego.
News 8 commissioned a set, built from the ground up. The new studio, more than twice as big as the old - features a reflective desk and nine HD monitors, to stretch high definition to its potential. The new studio has its own interview set, and a built-in kitchen, for gourmet chefs on the morning show.
Each camera in the field was upgraded to shoot digital 16 x 9 video, which is then transmitted back to the station, using all-new digital transmitters and receivers.
Back at the station, the News 8 control room has been retrofitted with new equipment and monitors, to send high definition from the studio to your living room at home.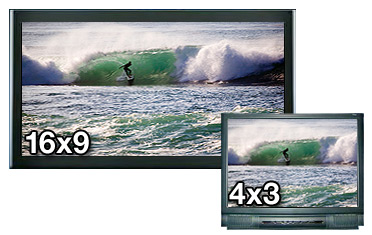 The new high definition picture has seven times the resolution of standard definition tv, giving you crisper, clearer video - from the field, and in the studio. You can look forward to seeing more of San Diego's beautiful scenery; crisp, clear sports highlights; and weather forecasts that are clearer than ever. First in News. First in Color. First Again.
---
KFMB CHANNEL 8'S HD SIGNAL IS AVAILABLE ON:
Cable:

Cox Cable Channel 708
Time Warner Cable Channel 708
908 in some parts of North County

Satellite:

Dish Network Channel 6408 (with HDTV package)
Direct TV Channel 8 (with HDTV package)

Antenna: VHF 8.
RELATED INFORMATION: KFMB Digital TV Information
Got more questions? Email us at dtv@kfmb.com