Ben Affleck and Matt Damon's professional collaborations date back to their childhood friendship. But the A-list stars took their bro status a step further than most.
On a recent episode of The Bill Simmons Podcast, Affleck and Damon revealed that they shared a bank account when they were in high school and trying to get their careers off the ground.
"It was always like, as long as one of us had money, we knew that the power wasn't going to get shut off. After doing Geronimo, f**k, I probably had $35K in the bank in my checking account. I was like, 'We're good. We got this,'" Damon said of his role in the 1993 film.
Admitting the decision to share finances was "a weird thing in retrospect," Damon noted that at the time it seemed to make sense to them.
"It was unusual, but it was also we needed the money for auditions, for trips to New York," Damon explained. "That's what the money was for. You were allowed to go to New York with the money."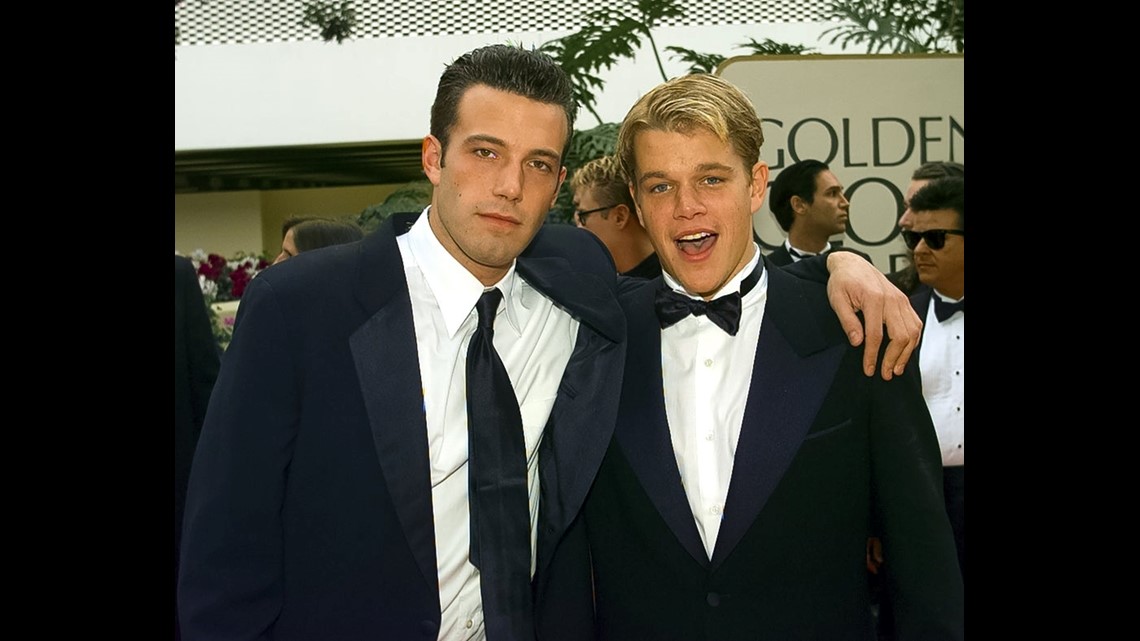 Getty Images/Bob Riha, Jr
Affleck added that their linked lives led him to never harbor resentment against his pal.
"We were in it together," Affleck said. "Even at the times when the disparity in our careers was extreme, I never envied Matt."
Affleck added, "We were going to help each other and be there for each other. It's hard enough... It was like, 'You're not going to be alone. I'm not going to be alone, let's go out there and do this together.'"
Affleck and Damon won Oscars for co-writing their hit 1997 film Good Will Hunting. Their latest endeavor is the newly released film Air about the team behind the widely popular shoes, Air Jordans.