"Hailey Bieber reached out to me and let me know that she has been receiving death threats and such hateful negatively," the 30-year-old singer-actress wrote. "This isn't what I stand for. No one should have to experience hate or bullying. I've always advocated for kindness and really want this all to stop."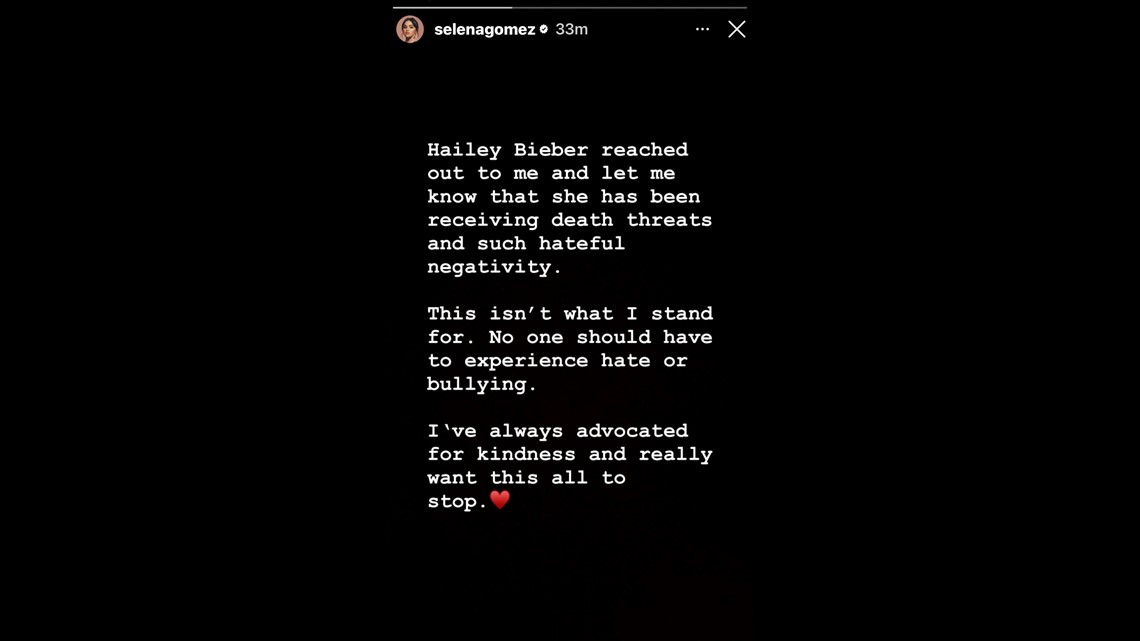 Later that day, Hailey posted her own message, praising Selena and offering a warning about social media.
"I want to thank Selena for speaking out, as her and I have been discussing the last few weeks how to move past this ongoing narrative between her and I," the 26-year-old model's message reads. "The last few weeks have been very hard for everyone involved and millions of people are seeing so much hate around this which is extremely harmful."
She adds, "While social media is an incredible way to connect and build community, moments like this only create extreme division instead of bringing people together. Things can always be taken out of context or construed differently than they were intended."
Hailey asks that we all "be more thoughtful about what we post and what we say, including myself."
She concludes, "In the end, I believe love will always be bigger than hate and negativity, and there is always an opportunity to meet each other with more empathy and compassion."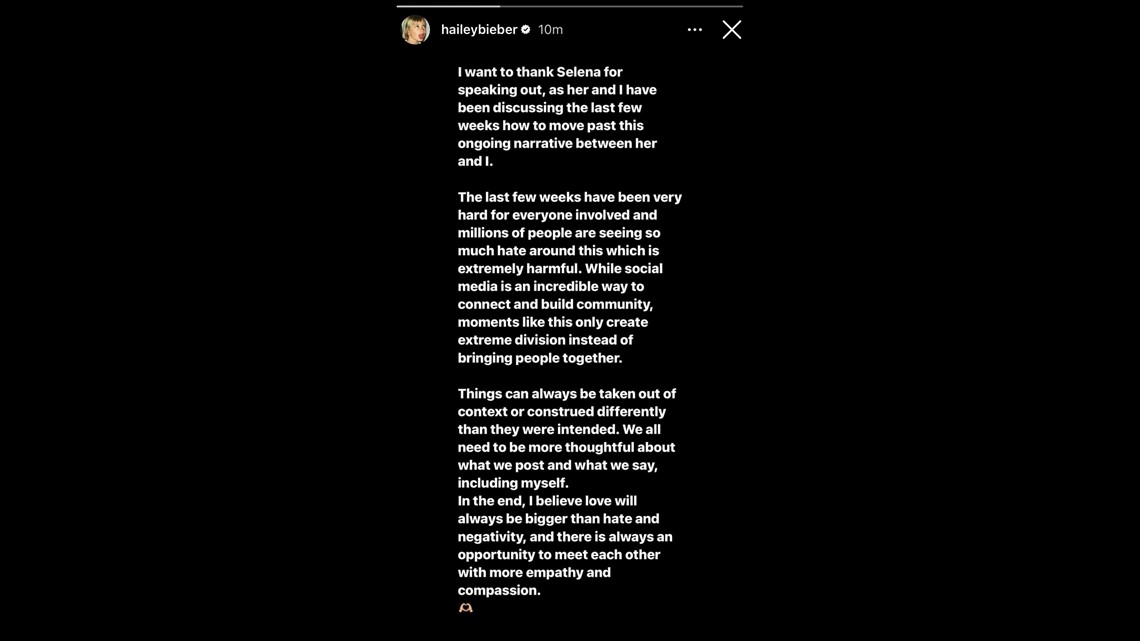 Earlier this month, a source told ET that Hailey and Justin were trying to avoid the drama surrounding the alleged feud between the ladies.
"Hailey and Justin are doing fine. They don't want to continually deal with this repetitive, ongoing former relationship drama," the source said. "They are just taking things day by day and don't want this to be something that impacts them negatively. Justin knows that speaking publicly about it will only amplify the situation and bring more attention to it, so they have been supporting each other privately."
Justin has yet to respond to the latest posts by Selena and Hailey.