CARLSBAD, Calif. — It's only September, but Legoland is already getting into the Halloween spirit! The Brick-or-Treat monster party is kicking off this weekend.
Fun shows, tasty treats and lots of dancing are what you can expect at Legoland's Brick-or-Treat monster party. The theme park is covered in cobwebs and filled with Lego ghosts for the festivities.
Christina Fillippis is a Legoland spokesperson. She said the annual Halloween event will have new shows and characters this year.
"So throughout the resort, we have different places where guests can either build with legos, go trick or treating at our various treat stations, meet and greet with new characters or dance along with our shows," Fillippis said.
You can also meet Legoland California's newest character, Lego Spider Lady. Kids can build little Lego spiders to add to her web.
Geared for kids ages 2-12, the event focuses on fun instead of scary. Instead of haunted houses and scares, Legoland opts for a zombie cheer squad and brass band.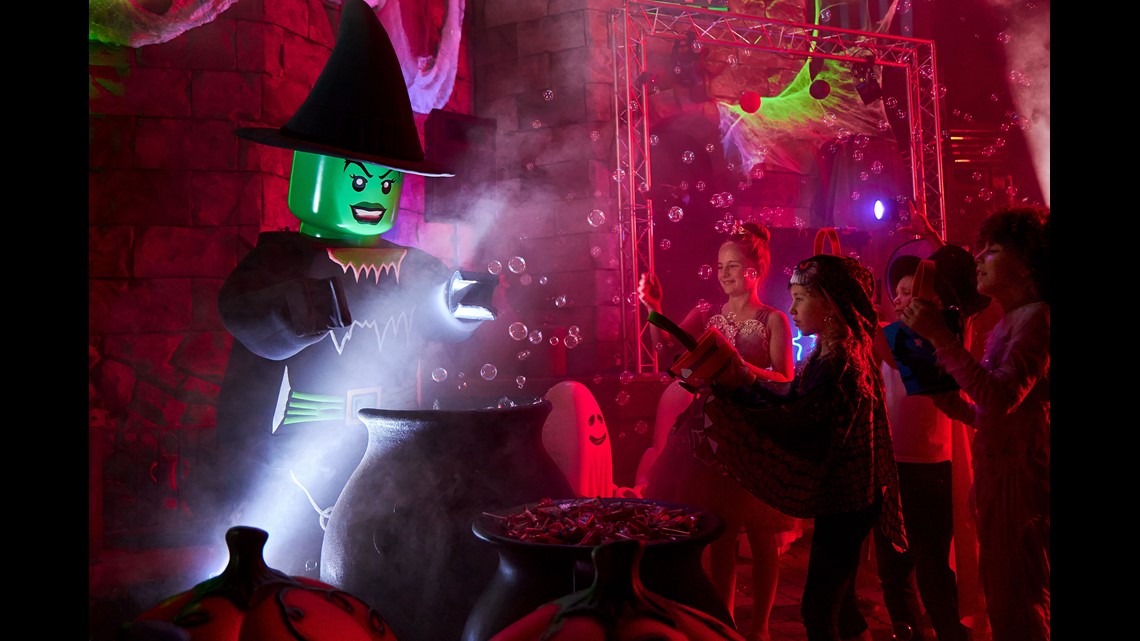 "It's a place you know you can come and experience a safe and fun environment and not feel you need to be worried about what's coming up next or any scares along the way," Fillippis said.
But even if you're not a kid, Fillippis said there is fun for adults too.
"There is something here for everyone," Fillippis said."I'll give a shout-out to our dragon disco coaster which during the Halloween celebration lights up with disco lights and a whole dance party and adults and kids alike both absolutely love that."
Brick-or-Treat will be every Saturday in September and every Saturday and Sunday in October. You can attend Brick-or-Treat dates with your general admission ticket. More information and tickets can be found on the Legoland website.
WATCH RELATED: Miniland San Diego opening in LEGOLAND (March 2023)