Friendship, NY — This week's "What is That?" brings us to Allegany County and a town with arguably the friendliest name in all of the state.
It wasn't always that way, though. In its early days, Friendship had a pretty rowdy reputation--so much so it was originally (and pretty hilariously) known as "Fighting Corners." Then, some of the more genteel residents stepped in and suggested the area might be better served by a more affable about-face.
So, "Fighting Corners" became "Friendship"
Give or take a couple of centuries later and we found ourselves in Friendship...at the hardware store.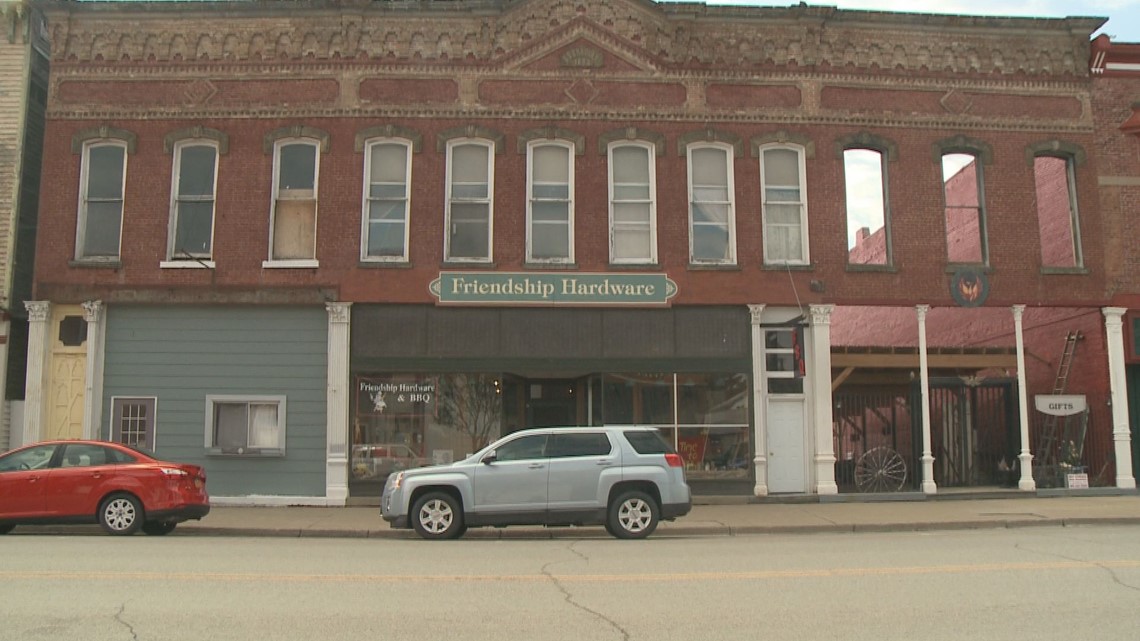 "It's just a unique part of the town," store co-owner Jeff Wolf explains. "It's always been here."
The building dates back to 1882 and the store itself is a bit of a throwback. It's also a staple. When the store was in danger of closing several years ago, Jeff (who is also known as Wolfie) and his wife of nearly 25 years, Dee, stepped in to keep it going. They are a perfect match, often finishing each other's sentences.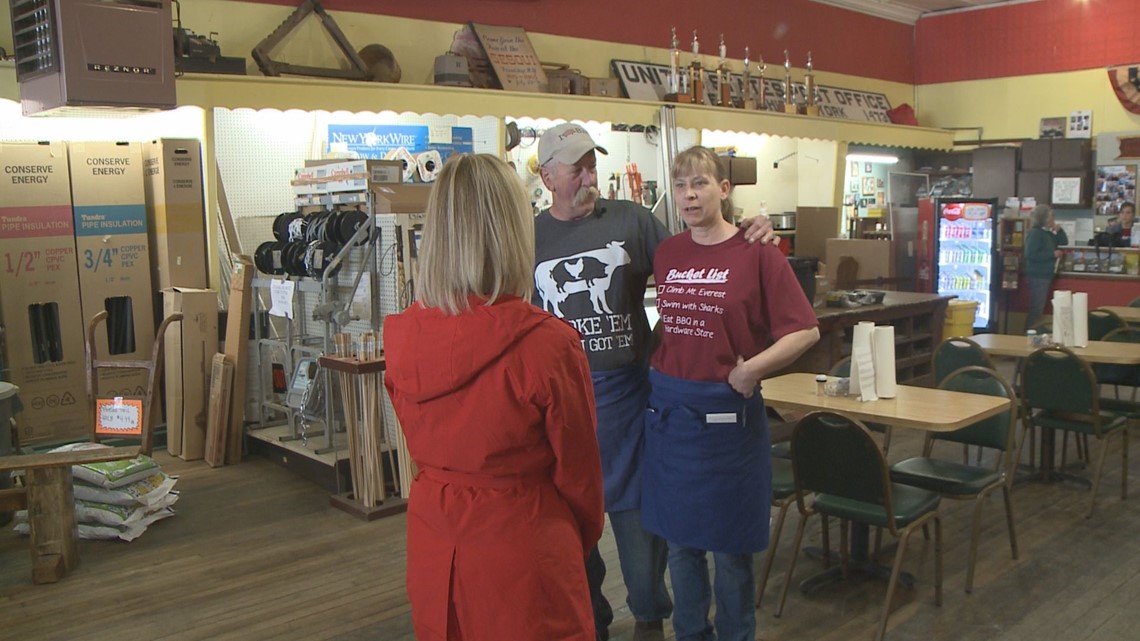 "It is a really good meeting place," Wolfie says of the store.
Dee adds. "It always was. The previous owner had it for 40 years and the old-timers used to come in and there was a pot belly stove in the middle of the store and they would sit and have coffee and figure out the town's problems. So, it's still kind of like that."
Emphasis on kind of. These days the store is actually way more awesome.
Walk behind Friendship Hardware and you'll find it's hottest seller--Wolfie's barbecue.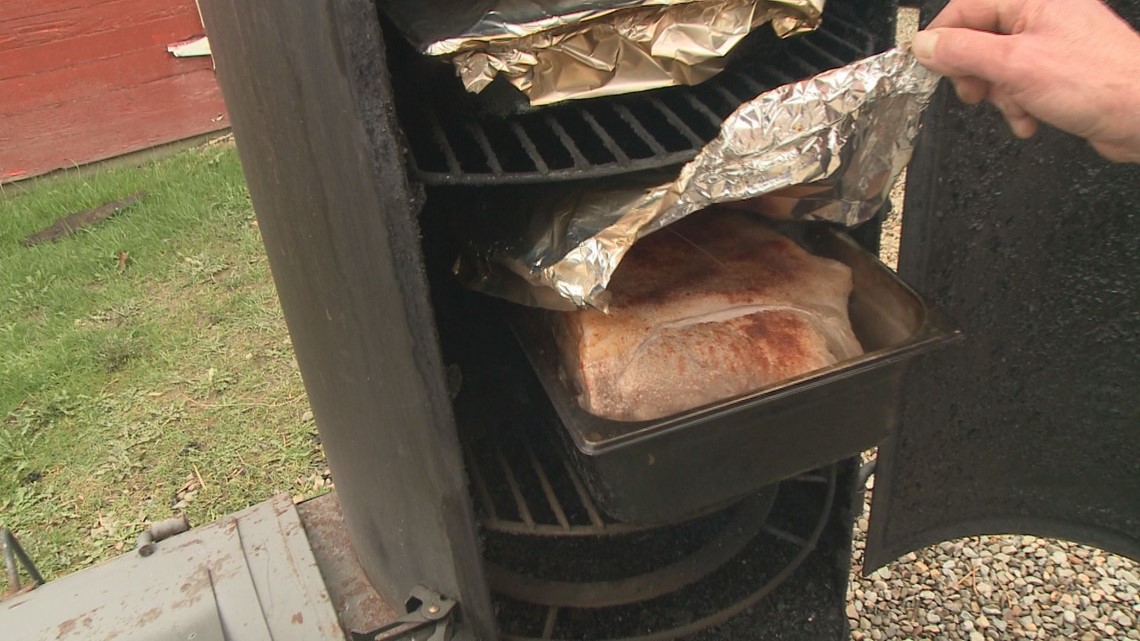 "You need a tool, you can get a tool," customer Dennis Kupiec says, adding, "get a sandwich while you're at it."
Ali McCarthy says she can't resist a bowl of Wolfie's brisket chili. "My son and my husband would eat here everyday if we let them. They love the barbecue here,"
Wolfie says for the first time in his life, he really loves what he is doing. Bringing barbecue into the business was not a big leap for the Wolfs. They just needed a little push.
"He's always cooked anyway," Dee explains. "A couple of times a year we'd have half the town over to the house and somebody said, 'why don't you just do it there?' It was like a light bulb."
So they started making sandwiches...in the hardware store. In the process, they have created this incredible hybrid business--one of the only ones like it in the country.
"We smoke all our meat here, all the sides are homemade," Wolfie says.
Some of Wolfie and Dee's first fans were state troopers, so they have a special place in their hearts and on the menu.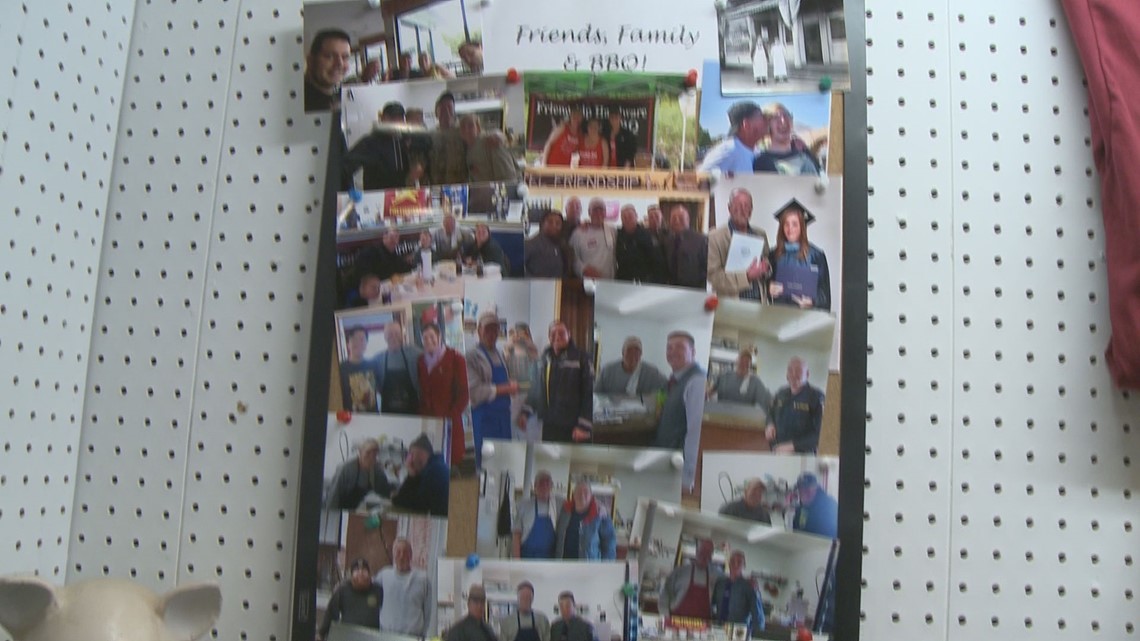 "Probably our biggest seller is the Castellani," Dee explains.
"He told his friends and they came in and ordered it and it just snowballed from there," Wolfie says.
The business continues to grow, they even do some catering.
"I did a whole alligator for a bachelor party..on the smoker. It was so cool. They sent it UPS."
Bet you didn't see that coming. Wolfie says besides candy bars and Jell-O, you can smoke just about anything. As the business and the menu expand, he and Dee hope making a mean sandwich will help put Friendship on the map. There's just one thing they say they'll never do.
"I can't see ever getting rid of the hardware completely because the town needs it," Dee says.
"That and it's kind of unique," Wolfie adds. "We don't want to take that away from it."
Wolfie's been making his own barbeque sauce for about 20 years. It's become so popular, they are now bottling it for sale. Dee, Wolfie and their amazing barbecue are definitely worth a trip to Friendship.