SAN DIEGO — Dozens of horses are now recovering after Border Patrol rescued them from flood waters near the Tijuana River Valley Regional Park.
Ranchers contacted the San Diego Sector Border Patrol for help on Sunday after their ranches flooded.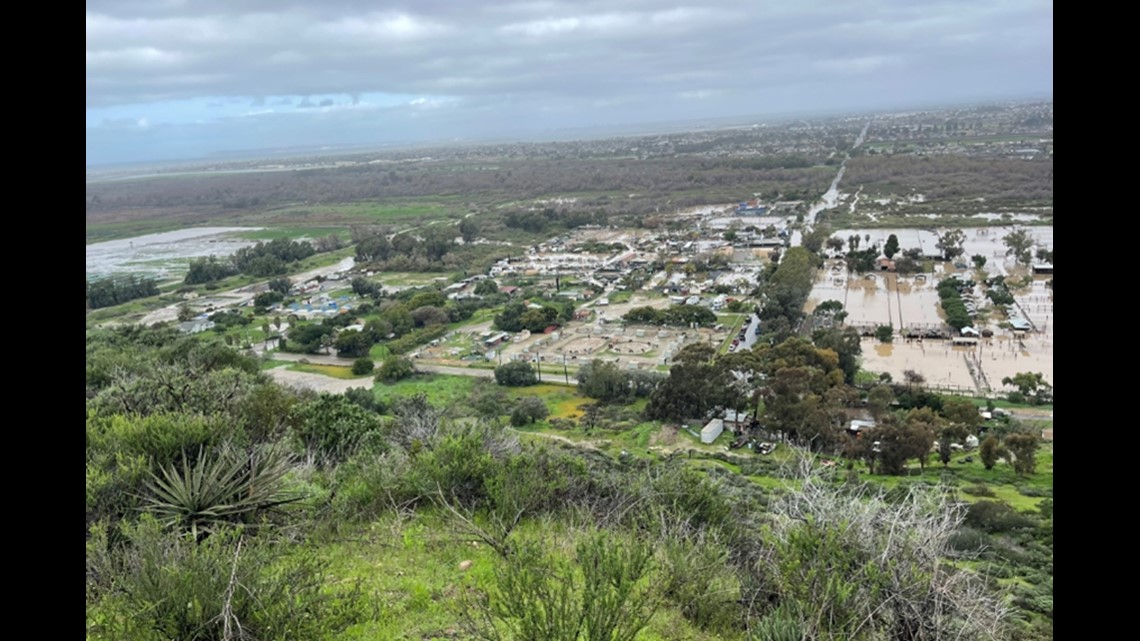 The Imperial Beach Horse Patrol Unit went to the area and helped evacuate 27 horses. 21 of those horses went to the Imperial Beach Border Patrol stables to get treatment, while the remaining horses were moved to nearby ranches out of the flood zone.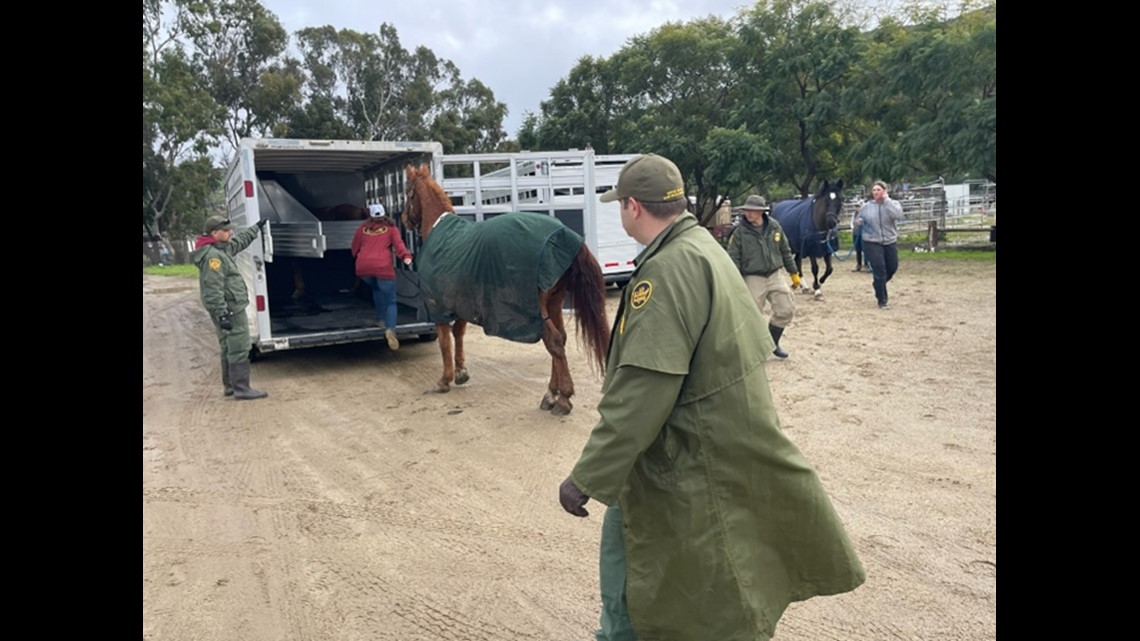 "We love horses, and we love our community," said Mauro Lopez, special operations supervisor of the Horse Patrol Unit. "They both needed help and we had the skills and equipment to do so, so we got our team together and headed to the area."
"Some of the horses, the water was about up to their chest, and then we had to go in and get them," said Sebastian Contrearas is a horse trainer at Rancho Los Amigos.
When rising waters were threatening horses down the road, Contrearas and other ranchers went over to help rescue them.
"What I would do is, in just normal clothes, just go in there, get all wet, put the halter on the horse's head and just take them out through the water," said Contrearas. "I mean, you don't really think about it, you just go and do it because you're just trying to help the horse."
Twelve evacuated horses are being cared for at Rancho Los Amigos on Hollister Street.
"Basically, we give them a nice, dry place compared to where they were and we just give them water and their hay and just kind of let them relax until the owners figure out what to do with their horses," said Contrearas.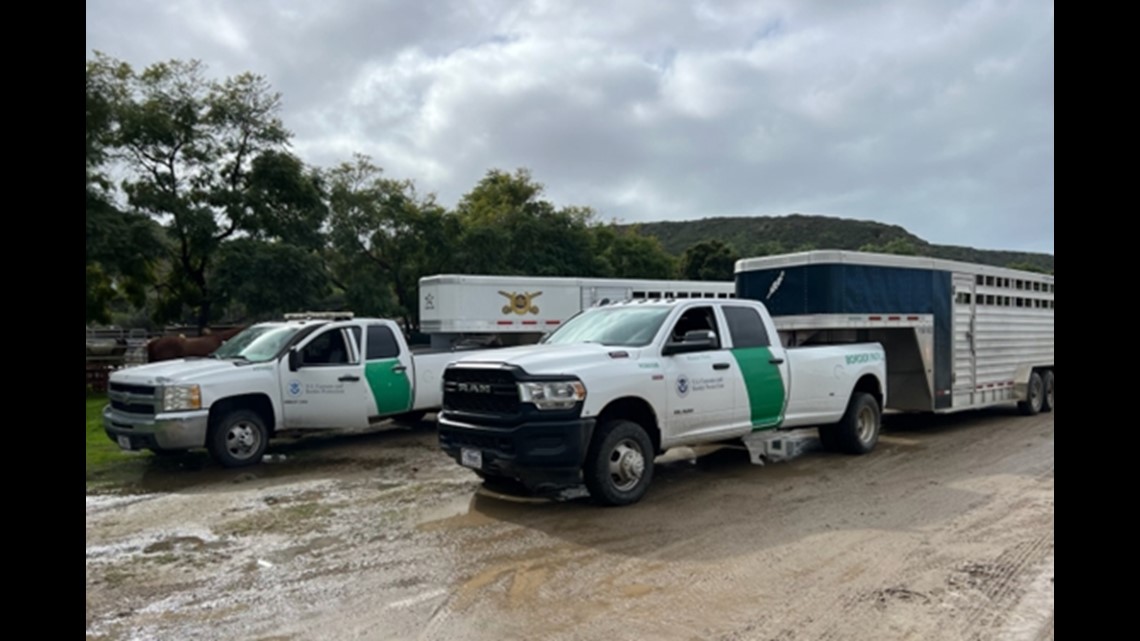 The last time that Border Patrol helped a community escape disaster was in September 2022 during the Border 32 Fire. Border Patrol agents and the Horse Patrol Unit went to Potrero to evacuate people and livestock who had been stranded by the fire.
The Tijuana River Valley is known to flood when it rains. But much like Mission Valley, the most recent winter storm brought some of the most severe flooding seen in years.
As of Wednesday, some ranches remain flooded as bulldozers and workers continue repairing the damage.