2 therapy alpacas spread smiles at senior facility in San Diego 💖
Amid the coronavirus pandemic, hospital and special care facilities have been closed to visitors, including Helen Woodward Animal Center's Pet Encounter Therapy (PET) animals.
On Tuesday, two alpacas by the names of Kronk and Kuzco arrived by van and surprised residents outside the dining hall window, bringing big smiles to seniors at Boulder Creek Post Accute.
The program, known as "cuddle therapy," helps bring the tactile benefits of animals to people inside a variety of health care facilities, including skilled nursing facilities, children's shelters, hospitals and psychiatric units.
The center said farm animals, like alpacas, aren't typical go-to choices for therapy due to the close contact that's involved, but with patients unable to cuddle with the regular PET dogs and bunnies -- the idea to make Kronk and Kuzco honorary PET members was a perfect solution considering the current climate.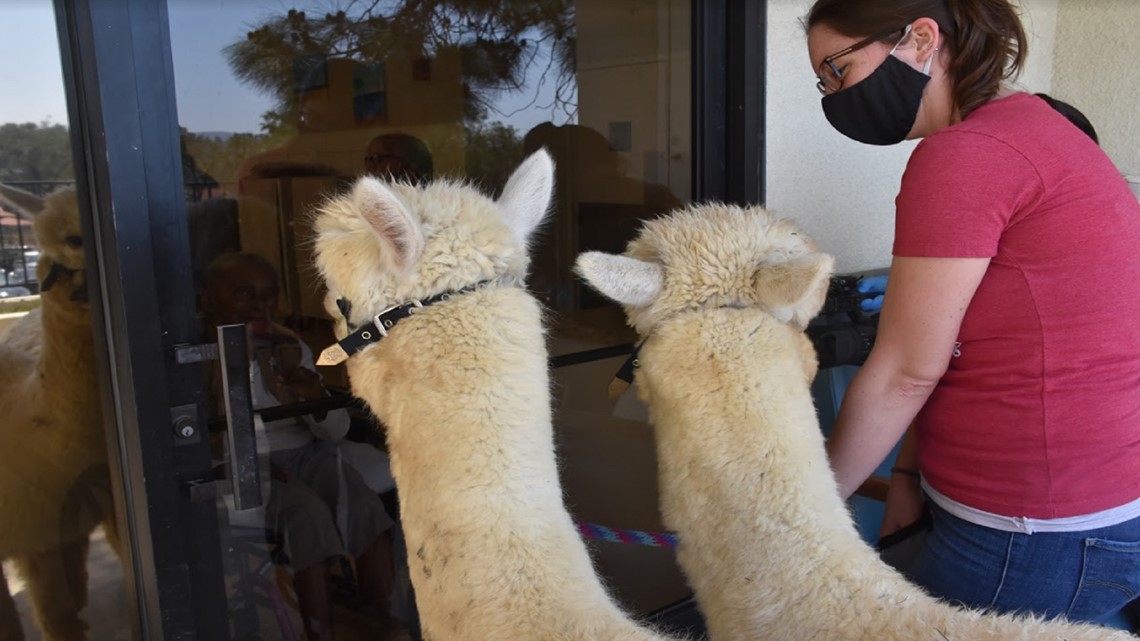 San Diego County to allow golf courses to open for play with new safety plans
The news that golfers across the county had been waiting for officially came during the San Diego County's coronavirus update on Thursday afternoon.
During the briefing, Dr. Wilma Wooten, Supervisor Nathan Fletcher, and Chairman Greg Cox announced that golf courses can reopen on May 1 for limited use if they have an approved safety and physical distancing plan approved by the county.
In addition to making sure that all of the measures of the county's social distancing and sanitation protocol is in place, each golf course must meet all requirements of the golf course physical distancing and safety plan. The checklist covers items to protect the staff and golfers during play and also measures to protect the golfers after completion of play.


COVID-19 Community Response Fund passes $10 million raised, over $7 million donated
The San Diego Foundation announced the COVID-19 Community Response Fund has reached $10.8 million in donations. To date, the Fund has granted $7 million to more than 50 San Diego nonprofit organizations working on the frontline of the coronavirus outbreak.
The most recent round of rapid response grants, totaling $1.8 million, is helping organizations that provide vital services and support to vulnerable communities, including foster youth, refugees, and homeless San Diegans.
"While we continue to see the needs grow, we're inspired by the generosity of our region to help one another during this challenging time" shared Mark Stuart, President & CEO of The San Diego Foundation. The support for the COVID-19 Community Response Fund and its impact shows that San Diegans are choosing hope."


Tony Hawk partnering with Vans to support Carlsbad small business during pandemic
San Diego County native, Tony Hawk, is spending this stay-at-home order similarly to all of us.
"I don't have a lot of travel plans coming up, I'll tell you that," said Hawk.
Hawk's dedicating time to helping out businesses and organizations that need support to survive. That's why he's partnered with Vans for the "Foot the Bill" initiative.
When someone buys a custom pair of shoes from the collection, the net proceeds go to a respective local business. Hawk chose Witt's Carlsbad Pipelines on Carlsbad Blvd.
"Witts was my very first skate shop sponsor back in 1984, [19] 85? Witts has been a staple of this area for a long time - always really supportive. I always try to send people there when they're in town. He's just trying to keep his doors open through all of this and this is the least I could do," said Hawk.
Congratulations Graduating Seniors! 🎓
Seniors across San Diego County were looking forward to graduating this spring until COVID-19 disrupted our lives in unimaginable ways. Whether you're a senior in high school or a senior in college, News 8 wants to give you the SHOUT OUT you deserve before starting the next exciting chapter of your lives. Let's make sure the senior class of 2020 gets some public recognition from their loved ones!
Submissions may be shared in News 8/CBS 8/The CW San Diego broadcasts and on the News 8/CBS 8/The CW San Diego social platforms.
Click on the link below on how to submit: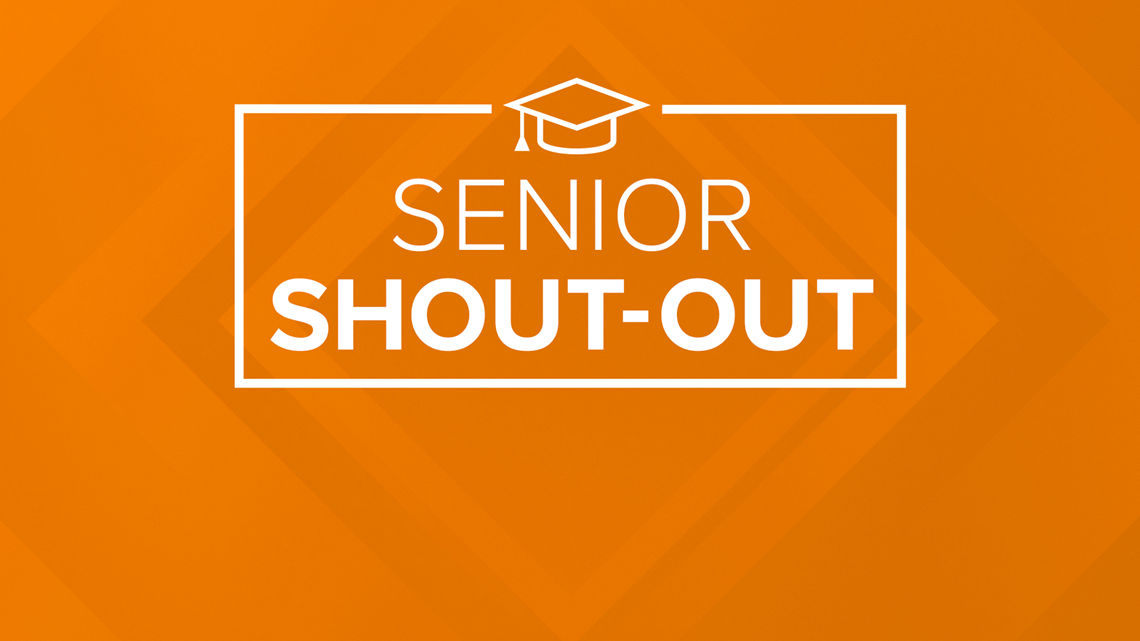 Valley Center father spreads joy as Batman 🦇
Sometimes, you just need a superhero to make things better. In this Zevely Zone, Jeff met a Valley Center father who wants to come to your rescue.
Blaring the Batman theme song, Chris Banner pulled up in his Batmobile. Sometimes, he drives a tractor. Other times, he drives a Batmobile.
The next time you're feeling cooped up from coronavirus, instead, spread your wings with a caped crusader.
If you'd like to send up your own Bat Signal, the appearances are free. You can contact Chris Banner at San Diego Weed Control.
A Pilot's View!
The Navy's Blue Angels and the Air Force's Thunderbirds flew over NYC Tuesday as a tribute to first responders and essential workers on the front lines of the COVID-19 pandemic.


We're in this together, San Diego! Be safe! 💛