SAN DIEGO (NEWS 8) — It used to be one of the premier places to shop in downtown San Diego, but recently, Horton Plaza has lost its luster.
Stores have left the mall and haven't been replaced - News 8 viewers want to know why.
When Horton Plaza opened back in 1985 it was the jewel of downtown San Diego.
News 8's archival footage of Horton Plaza's Opening Day on August 9, 1985.
These days, however, it has a much different look.

A photo of an empty store at Horton Plaza taken on May 2, 2018. 
"There were so many places that were empty and no longer actual stores," said Sergio Palacios who visited the mall two weeks ago to visit his favorite comic book store - only to discover it was closed.
Curious about it, he walked through the entire mall and started taking pictures.
On floor after floor, he said he found empty shops.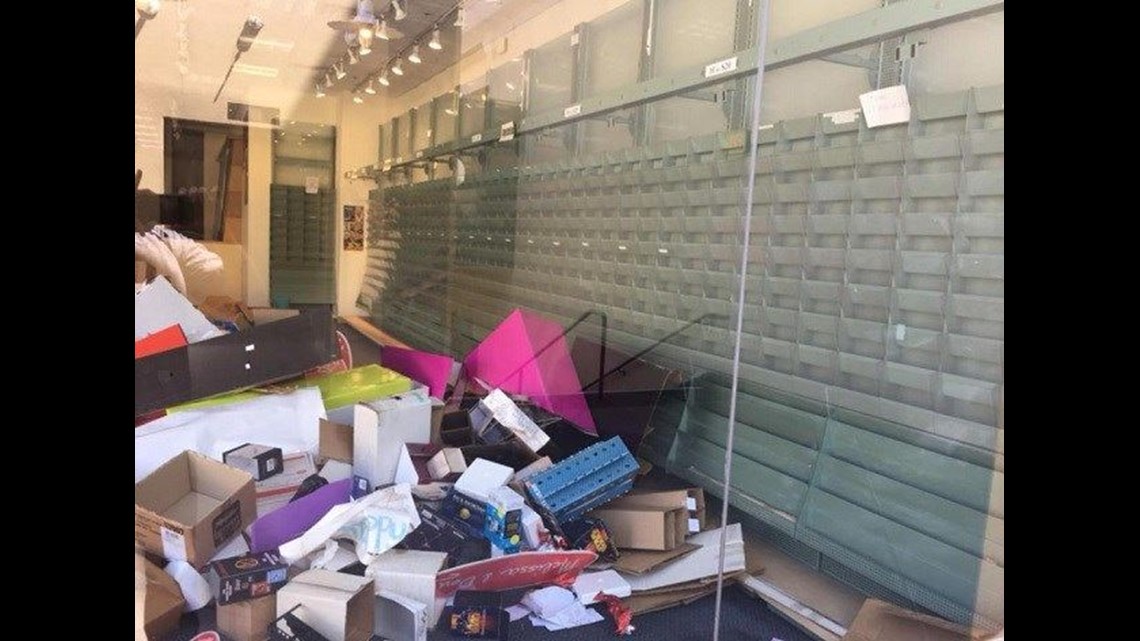 A photo of an empty store at Horton Plaza taken on May 2, 2018. 
Palacios isn't the only one to take notice.
Charles Grandberry remembers what it was like at the mall in the '80s and '90s.
"Back then, it was busy, all the stores [were] open," said Grandberry. "It still [has] people coming but it's not as busy as it used to."
Meanwhile, a family visiting from Switzerland didn't know what to expect, but said they wound up leaving disappointed. They called what they saw a "catastrophe" and noted that not many stores were open.
According to its online profile, there are 126 retail outlets at Horton Plaza, but if you pull up a list, only 42 are mentioned, including the post office and a charter school.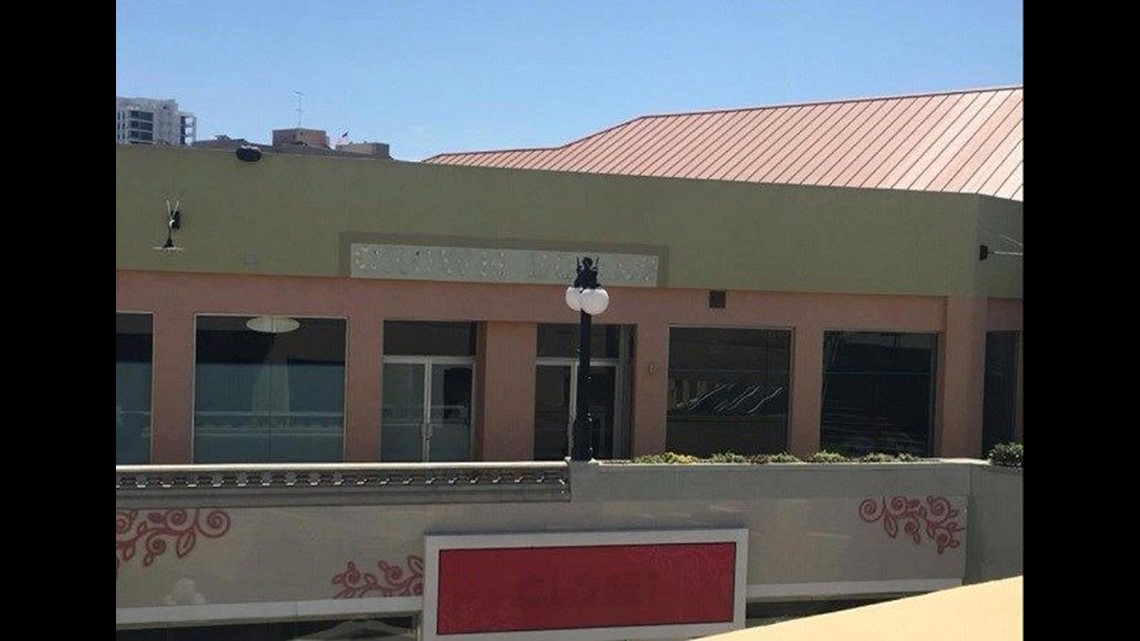 A photo of an empty store at Horton Plaza taken on May 2, 2018. 
A map of the mall shows more vacancies than not.
Nordstrom - a mainstay of Horton Plaza since the beginning - shut down in 2016.
At the time, Westfield said they were considering a range of opportunities and new prospects.
When News 8 reached out to them regarding the mall's current status, they offered the following: "At this time, we don't have any announcements to make on the plans for the property."
While no upgrades have been made to the inside of Horton Plaza, on the outside the city spent $17 million just two years ago to revamp Horton Plaza Park, but that still hasn't attracted new retailers to the mall.
Raw Video: Chopper 8 aerials of Horton Plaza May 2, 2018.
"Horton Plaza isn't the same destination as it used to be," said San Diego State Marketing Professor Miro Copic.
Copic says one of the issues Horton Plaza has been struggling with is competing expansion projects like Petco Park and the Embarcadero.
"The development of downtown has really pushed more south and east away from Horton Plaza," said Copic.
In addition, he says retailers have to look at their bottom line.
"If it's not really the destination, they're all looking at sales per square foot," said Copic.
While rumors are swirling condos may wind up in the location, Copic says whatever Westfield decides to do it needs to be an entirely different experience.
"Because, at the end of the day, the concept with the shops on the bottom and food court at the top is very challenging, especially in a pedestrian friendly location," said Copic.
The Westfield chain was recently sold to a French property investor, so some theorize Westfield is waiting to see what they'll do with the space.
A representative from the Downtown San Diego Partnership said he hopes they'll turn it into a mixed-use property.
Do you have memories or thoughts about Horton Plaza? Leave a comment on our Facebook post.