SAN DIEGO (NEWS 8) – A San Diego family is asking for the public's help in finding their beloved support dog, Bane, who went missing more than two months ago.
David Garay and his girlfriend Sarahi said Bane disappeared January 9th, during a storm that rolled through National City. The storm blew down their fence, which has since been repaired, but Bane took off running.
"He's like my best friend. We did a lot of things. I loved coming home to him being excited to see me," said David.
Some of the neighbors spotted Bane, were not able to get a hold of him. The couple began to blanket San Diego with missing dog fliers.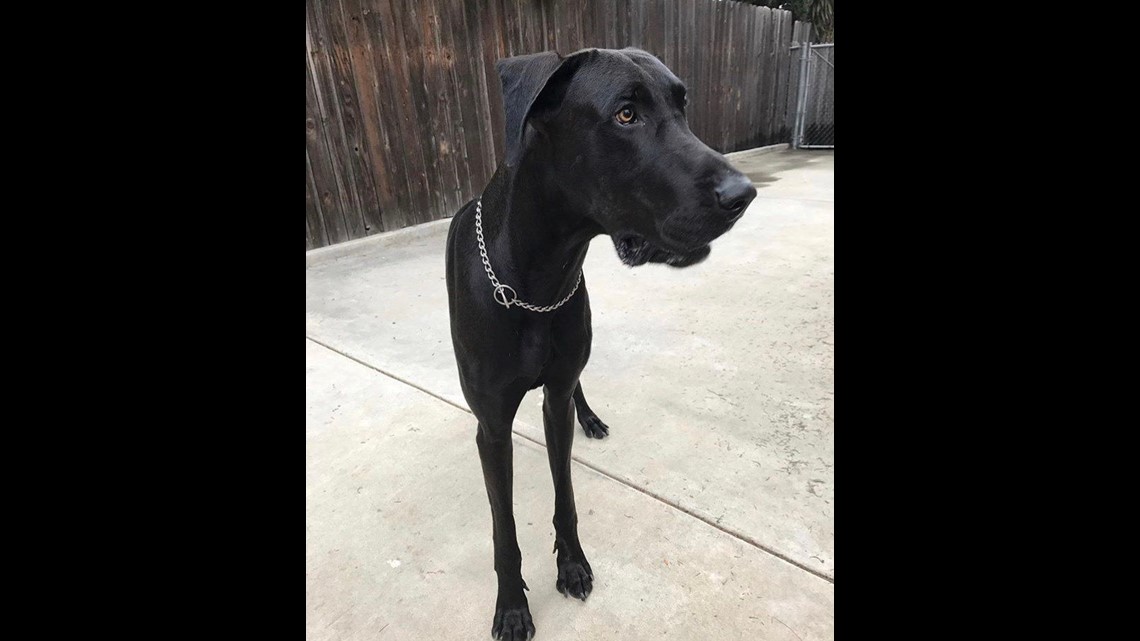 By the end of January, the couple suffered another setback. David was in a motorcycle accident and ended up in the hospital. His injuries prevented him from going to work and from looking for Bane for weeks.
"It was very hard. That's all I wanted to do, but could not," said David.
Three months later, the couple has posted a $1,000 reward on social media – noting that Bane has a piece of his left ear missing near the tip.
David and Sarahi have also checked with shelters and rescue groups, but so far no luck.
"I keep hoping someone will show up and call and tell me they have him," said Sarahi.
Sarahi also said the thing she misses the most is "just the never ending love a dog can give you. It does not give you anything else – it's hard to let that go."
Unfortunately, Bane was not microchipped and has medical issues. Anyone who has or may have seen Bane, is asked to contact the couple at: (619) 764-8207.
Visit the link below to submit your story: