SAN DIEGO (NEWS 8) – An immigrant children's center in El Cajon on Friday opened its doors to the media to dispel rumors and show what it really is like inside.
The center is one of several centers where children who have been separated from their parents are held. From the outside, the building is gated and unassuming. It's an El Cajon building that many in the area would not even give it a second thought.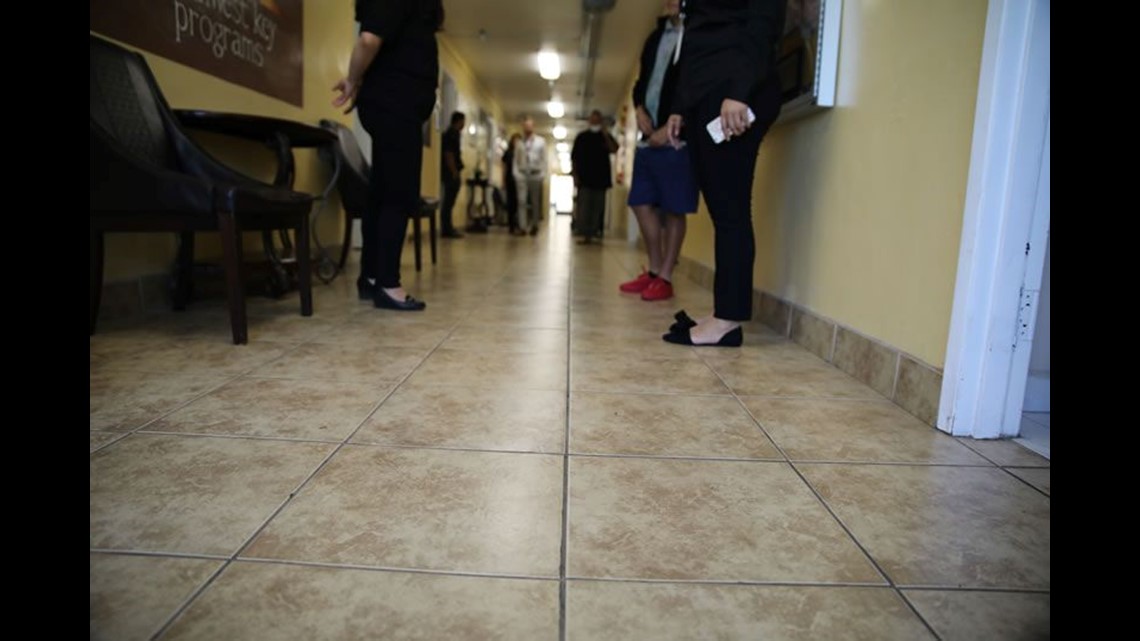 Kate Morrissey from The San Diego Union Tribune is one of few reporters allowed inside one of three facilities holding immigrant children in San Diego. "It felt like sort of a school where kids also sleep. When you go in there is a like a main hallway with a bunch of different rooms – an intake area."

A representative for the Department of Health and Human Services told News 8 the agency offered the tour to combat reports that immigrant children were being kept in prison like conditions.
Much of that outrage centered on a massive facility in Brownsville, Texas, which is holding 1,400 boys. According to critics, those boys are kept inside 22 hours a day and had extremely limited contact with their families.

The shelter in San Diego holds only a fraction of that – with 63 minors ages six through 17. The center has a capacity of 65.
"Most of the children were in classrooms or playing soccer. There was not anything that stuck me at being particularly strange. When we saw reports of the one in Texas, there was the mural with the president – there was not anything like that," said Morrissey.

Besides the controversy around the Trump mural, the other issue has been the dramatic increase in the number of immigrant children being separated from their families due to Trump's new no tolerance policy.

The Department of Homeland Security said that between April 19th and May 31st of this year, 2,000 children were separated from their families at the border. The spike in numbers means shelters like the one in El Cajon are running out of room and the DHS is looking for new ways to house them.

There are two other smaller shelters in San Diego that hold young girls who either came by themselves or have been separated from their families.

The pictures above and the video below were provided by the Department of Health and Human Services.