SAN DIEGO — A duo that's been cleaning up San Diego at their own expense has a new plan to help out homeless communities downtown.
This week, Steven Phong and Jose Sifuentes, the two men behind "CleanILoveSanDiego," began their "Homeless Trash Service."
On Sunday, they went down to the East Village, walking along Island Avenue between 15th and 17th Street, going tent-to-tent and asking people experiencing homelessness if they had any trash to throw away.
In total, they collected 478 pounds of trash.
Two days later, they returned, collecting another 128 pounds. The duo plans to do this every other day for the foreseeable future.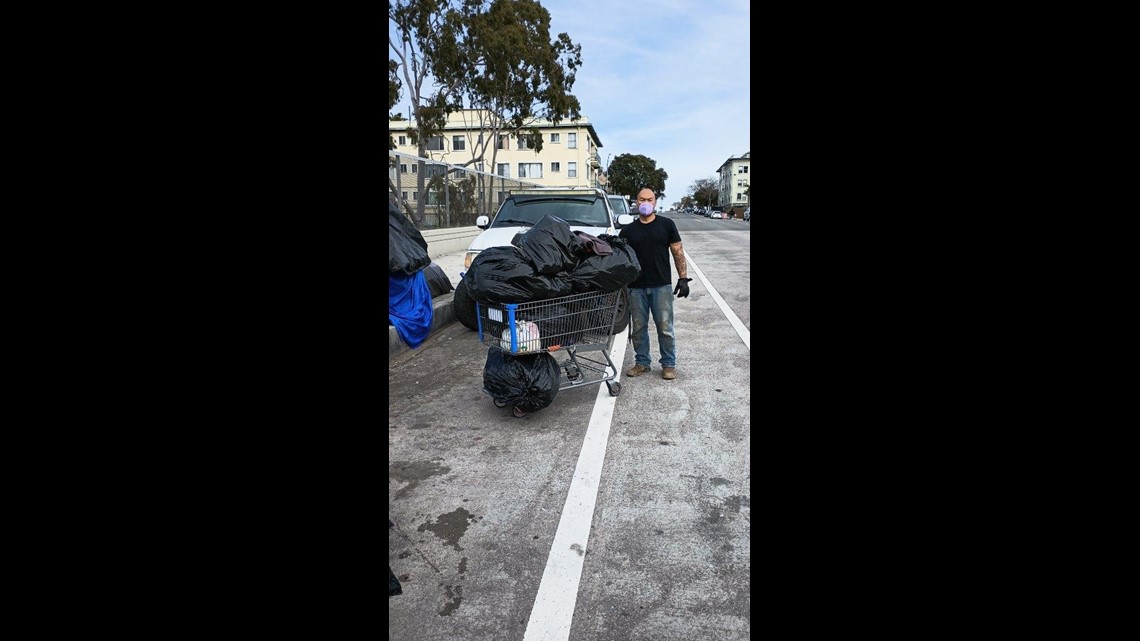 "They were all excited, one girl didn't even believe it," Phong said. "I'm going to keep doing it. I believe I can make a change."
Since November, Phong and Sifuentes, who met last year through a sober living program, have been running "CleanILoveSanDiego."
The two travel around San Diego to clean up areas filled with trash. Sometimes they get tips from people through the community website Nextdoor. Between the broken glass, needles and discarded household items, the two say they've cleaned up thousands of pounds of trash.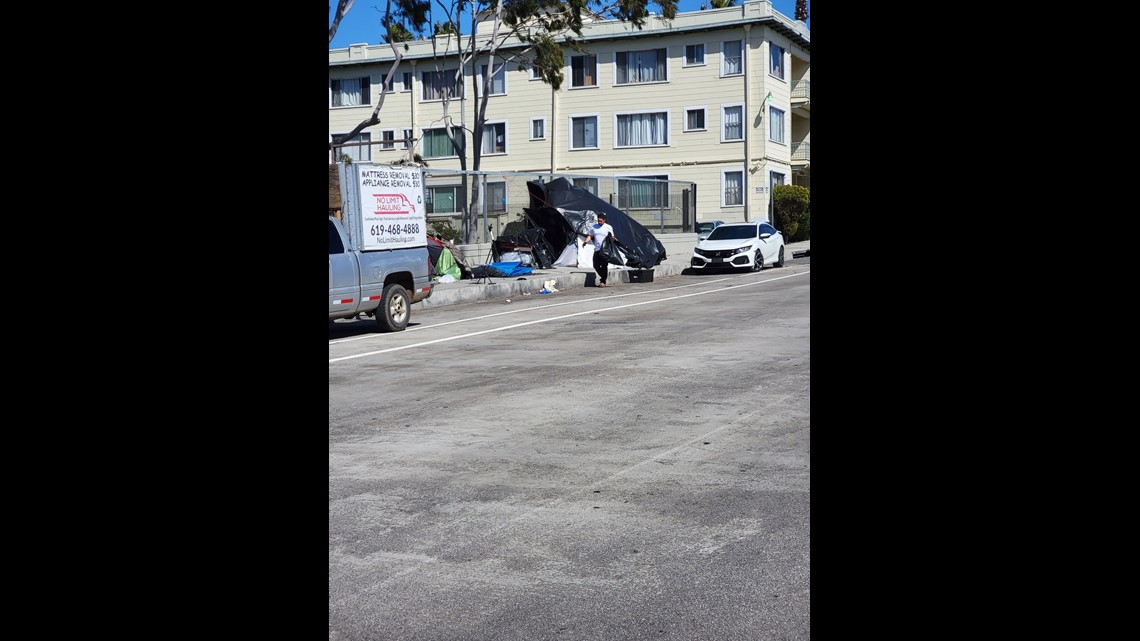 Phong and Sifuentes aren't even getting paid for this service. The project is funded almost entirely by donations. The two are doing this because they want to help others. Phong says he is giving back to a community that has already given him so much.
For example, Phong, who is unemployed and looking for full-time work, passed his passenger bus test at the DMV on Tuesday. He says he wouldn't have been able to study and succeed without the help of taxpayer money provided by the Department of Rehabilitation.
"It's nothing to give back. The community offered me a lot," Phong said. "They might not know it, but they have."
Phong says he realized that San Diego's homeless community lacked a basic resource that many people take for granted: trash service.
"I looked around, and there's no trash cans. I started talking to the homeless there and they kept voicing that," Phong said. "They pick up the little trash cans on the corner, but it gets filled up and they don't pick it up every day."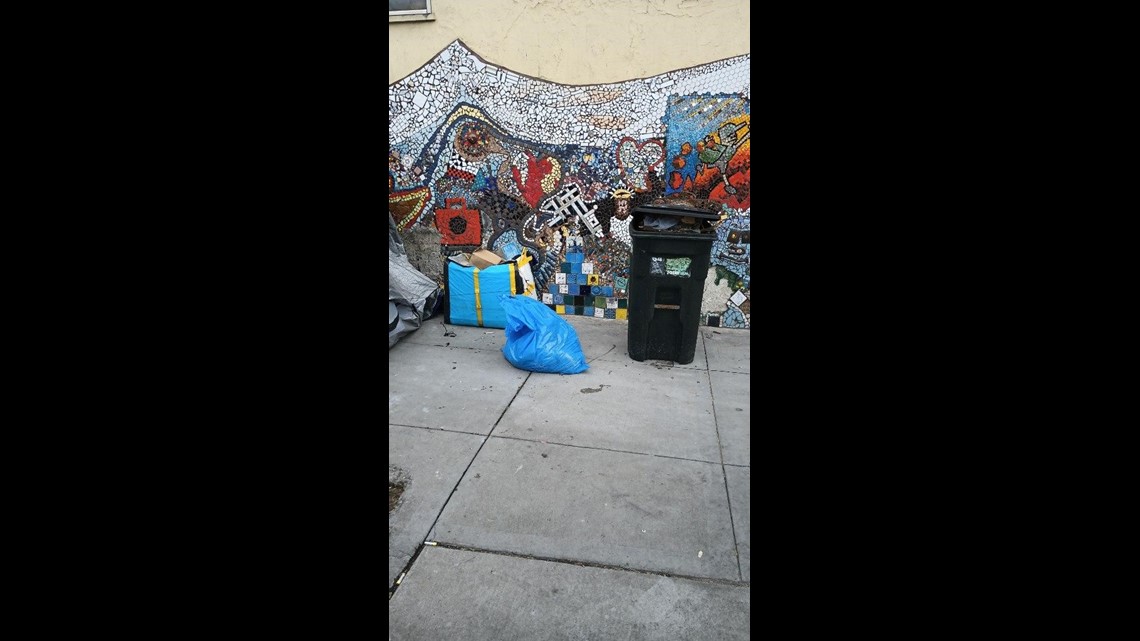 Starting Wednesday afternoon, Phong and Sifuentes will place more trash cans on these East Village streets. They say that so far the homeless population has been extremely supportive.
"When we said we're gonna show up, they're really happy about that," Phong said. "We do come in and give them that service because they need it."
Phong believes he has developed a connection with many people living on the streets.
"I'm a recovering addict, and most guys out there are addicts," Phong said. "I get to share my resources with them and talk to them and see what they need. I might not be able to cure it all, but I could help one or two of them."
They believe there is still more that they can do.
A few people experiencing homelessness volunteer their time to help with "CleanILoveSanDiego." But since the project is new and funded by donations, Phong and Sifuentes are unable to pay those volunteers. Phong hopes to one day reward them for their help.
"I want to give them an opportunity to help me, but I can't pay them right now," Phong said.
The duo had also launched a GoFundMe with the goal of buying a U-Haul truck to help move larger quantities of trash more efficiently. When CBS 8 interviewed them last month, they were about $7,000 away from their $10,000 goal. As of Wednesday, their GoFundMe stands at almost $15,000.
But there is still more they think can be done.
"Hopefully San Diego can get together and work together instead of being enemies with the homeless, where you know they don't have trash service," Phong said. "They're just people."