SAN DIEGO — Feel like hearing some good news for a change? Here's a look back at a few stories from the week that will keep you informed and might even make you smile.
1. A-List Oceanside photographer inspires the next generation
When you teach a student how to become a photographer, it helps them see the 'big picture' when you've taken so many pictures of big stars. That's where Oceanside High after-school instructor Zach Cordner comes in.
Elvis Costello. Jimmy Kimmel. Tony Hawk. Celo Green. 50 Cent. Brian Wilson from the Beach Boys. Zach's portfolio is impressive, but there's one thing that's even bigger.
"He's got a huge heart," said Principal Teresa Hill-Collis at Oceanside High.
Teresa says famous faces create street credit with kids.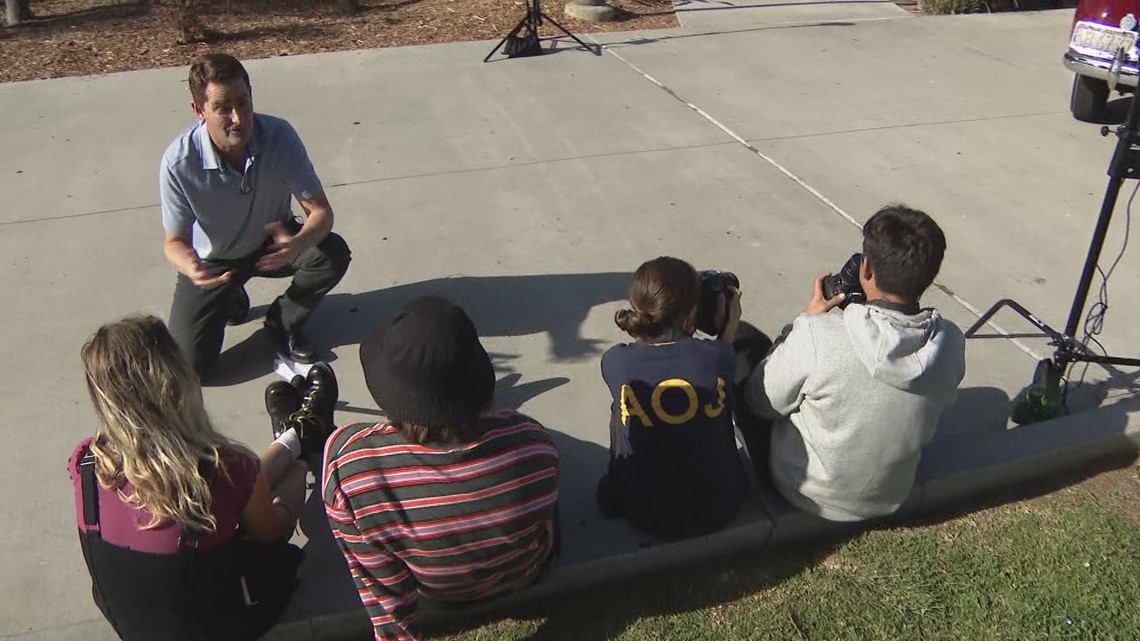 2. Strasburg, Leonard make history with postseason MVP awards
When the Nationals locked up the World Series on Wednesday night, everyone was wondering who the MVP of the series would be. Would it be Anthony Rendon, Juan Soto, Howie Kendrick or Stephen Strasburg?
When Strasburg was named the MVP, he made San Diego State the first program to produce two postseason MVP awards in the same season. You may remember Aztec Kawhi Leonard brought home the MVP hardware when the Toronto Raptors won it all in the NBA Finals
Strasburg grew up in San Diego County and pitched for SDSU from 2007-2009 while Leonard played for the Aztecs from 2009-2011.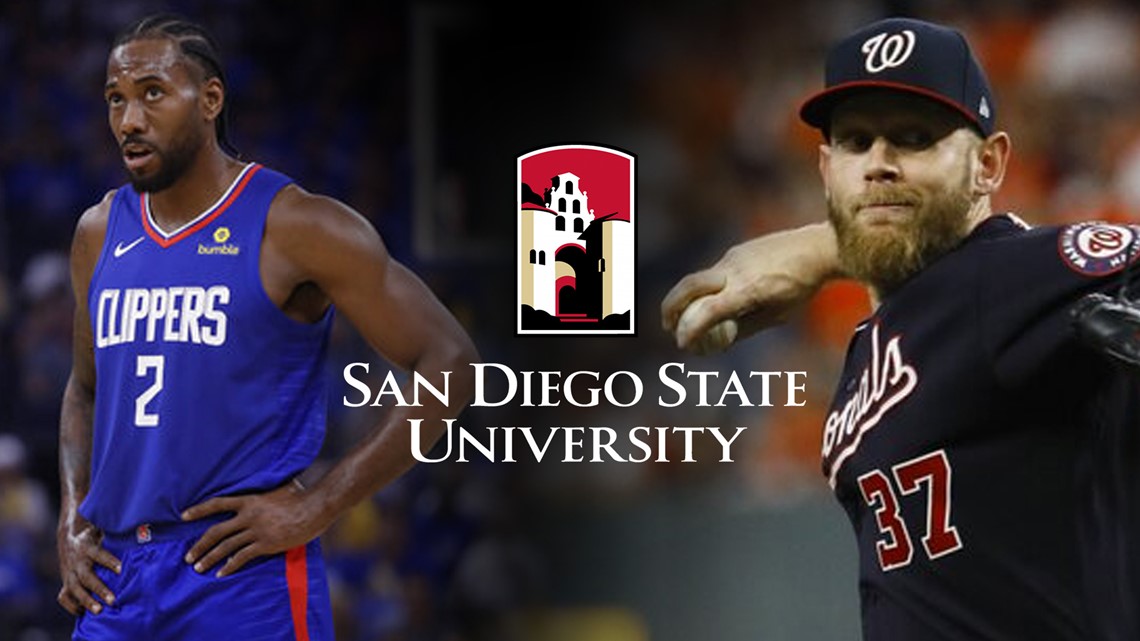 3. Hall of Fame radio DJ, Shotgun Tom Kelly, returns to KFMB
It's not often you get to meet a legend in broadcasting. Jeff was so excited for this story, he waited on the curb in front of KFMB Stations to meet Shotgun Tom Kelly. Jeff even held a picture of himself at age 14 to show Shotgun Tom what he looked like when he declared him his favorite radio disc jockey.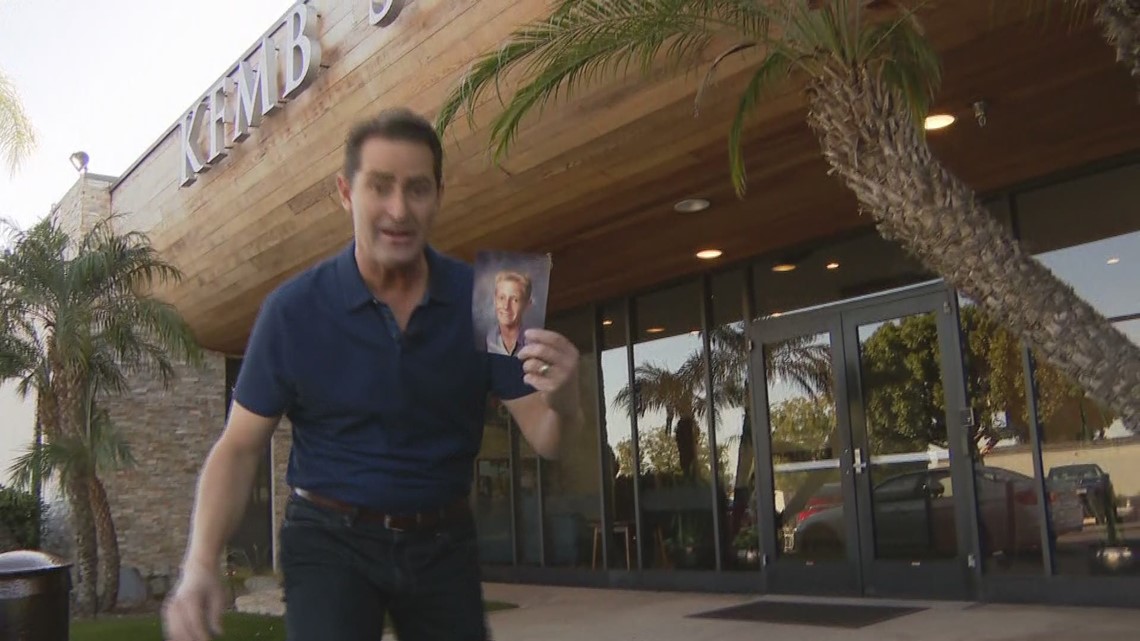 The native San Diegan and Hall of Fame broadcaster told Jeff he loves the Zevely Zone, too. Jeff said he was shocked he even knew his name. When they walked in the door at KFMB Stations Jeff said, "Memory lane huh?" With his trademark big voice Shotgun Tom replied, "Oh yeah, I used to work here man."
Shotgun Tom has his own star on the Hollywood Walk of Fame and guess who spoke on his behalf during the induction ceremony? Stevie Wonder.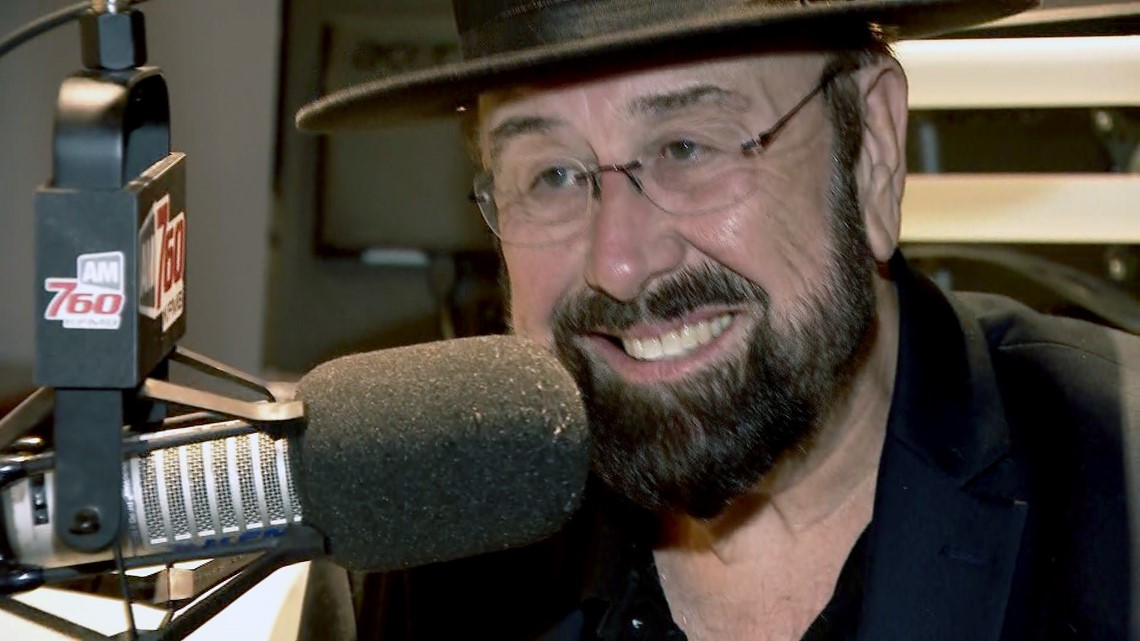 4. Sandcastle in Coronado honors firefighters
Coronado Fire Department discovered a sandcastle that someone built on the beach Monday morning expressing appreciation to the local firefighters that recently returned from an assignment at the Kincade Fire in Sonoma County.
The firefighters say they took a moment to pose with the sandcastle so they could share it and express their thanks to the community for all the support they've been shown throughout the year.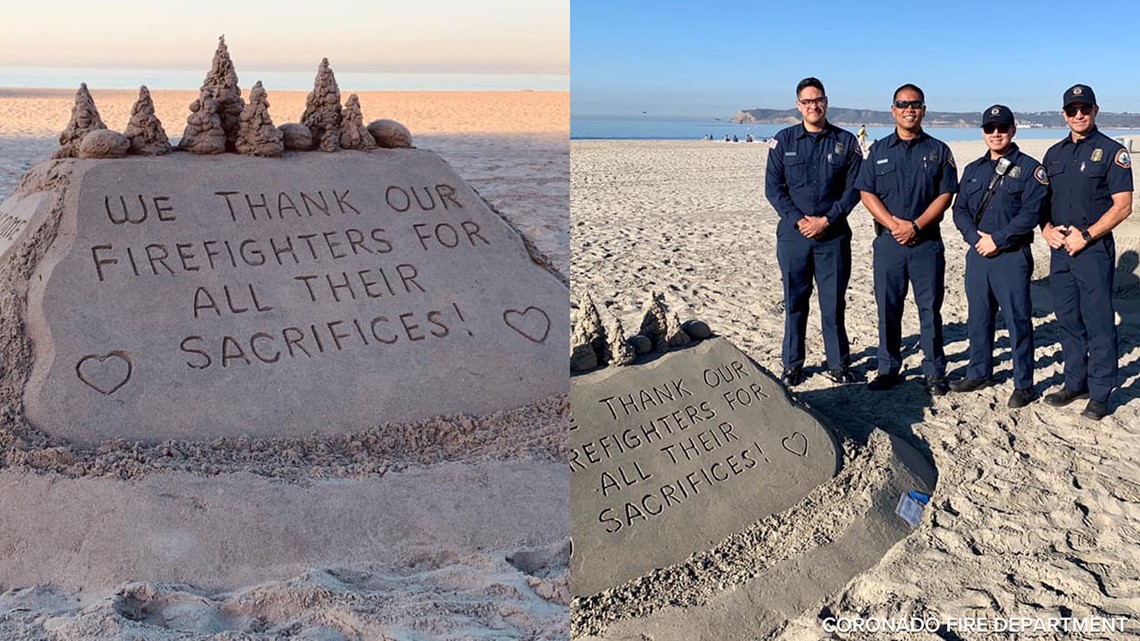 5. Service dog poses for her first school photo at elementary school
A special school photo taken at an Arkansas school went viral this week.
Gravette Upper Elementary posted a picture of Tosha on its Facebook page. Tosha is a certified service dog for a fifth-grade student who suffers from seizures.
It was her first school picture!