SAN DIEGO — Cell phone video of a mass shooting on May 20 in San Vicente, Baja, Mexico, showed men with semi-automatic weapons opening fire on a side-by-side vehicle, reportedly driven by a drug cartel member.
Ten people died, including four inside the Can-Am vehicle and three U.S. citizens.
Hundreds of side-by-side vehicles participated in the annual Cachanillazo MX tour, which is not a race but more like a rally. Off-roaders drive from Ensenada to San Vicente on paved and unpaved roads through the coastal mountains.
The gunfire broke out in front of a gas station in San Vicente, about 50 miles south of Ensenada and more than 120 miles from the international border in San Ysidro.
"At the moment they were attacked, some of them were filling their cars at the gas station, some others were just listening to music, and some others were buying beer in a convenience store," said reporter Vicente Calderon with tijuanapress.com.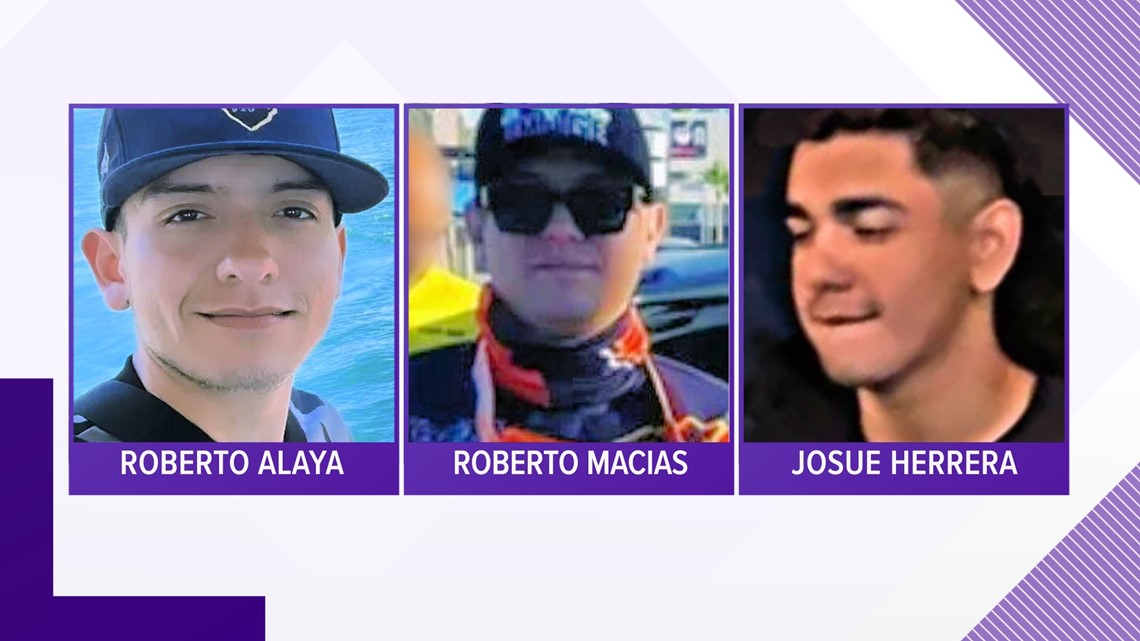 Their families said they were innocent bystanders in the shooting, caught in the crossfire while participating in the popular off-road rally.
"They are treating the Americans as victims, not suspects," said Calderon.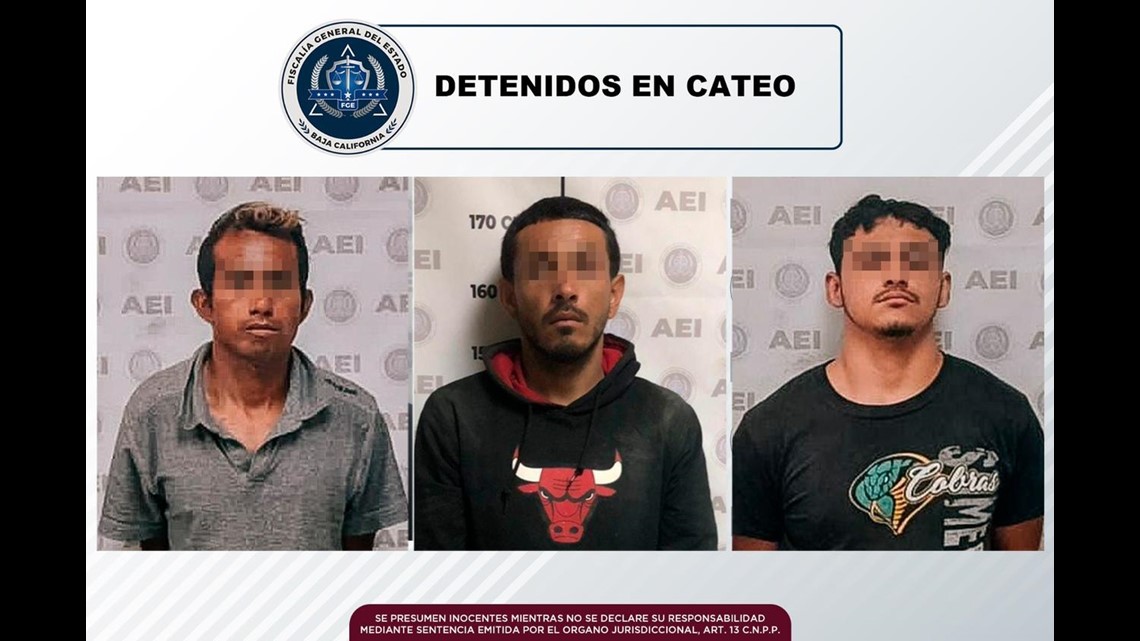 Mexican officers arrested three men on Tuesday, but they are not believed to be the gunmen.
"They think that they are associated with the same the same cell that was involved with the killing, but they are not suspected of being part of the hitmen, so to speak," said Calderon.
The Cachanillazo MX rally is not affiliated with the SCORE Baja 500, an off-road race that begins and ends in Ensenada but does not travel through the town of San Vicente.
The Baja 500 brings thousands of spectators from the United States to Baja and is set to run from May 31 to June 4.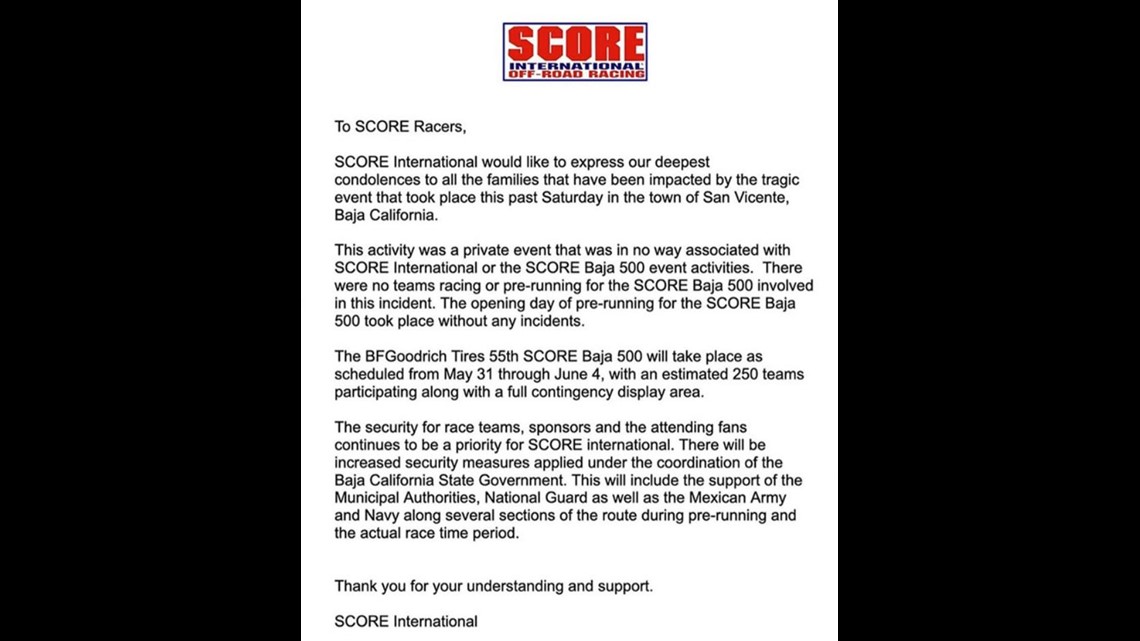 SCORE put out a statement expressing condolences to the shooting victims' families and saying, "There will be increased security measures... Municipal Authorities, National Guard, and the Mexican Army and Navy along several sections of the [Baja 500] route."
The U.S. State Department has posted an alert online urging Americans to "reconsider travel" to Baja due to crime and kidnappings. The post said travelers should remain on main highways and avoid remote areas.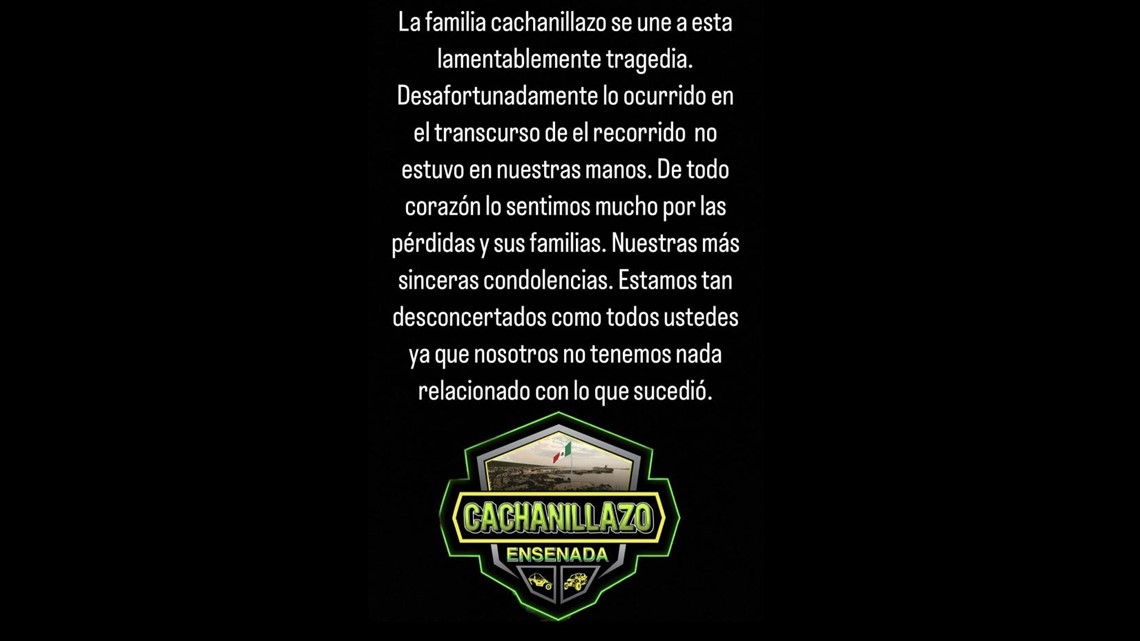 WATCH RELATED: Shooting leaves 10 people dead at racing event in Mexico