SAN DIEGO (NEWS 8) — It's been a busy summer for firefighters in San Diego County – but not only in the ways you may think. Local agencies have been responding to a high number of snake recover calls and not just rattlesnakes have been found.
You could say it's been a snake recovery season of hiss-toric proportions for local firefighters.
Lakeside and Carlsbad fire departments shared photos with News 8 and say their firefighters have recovered more than 50 snakes per department so far this year.
"Large gopher snakes, [a] large king snake and quite a few rattlesnakes," said Tom Minga, a snake expert who helps train firefighters on snake recovery methods.
Minga sometimes gets called to release the snakes the firefighters catch.
So, why the spike in snake calls? Minga says it's not the summer's hot weather.
"They do not like extreme heat," said Minga.
Minga believes the rise in recovery calls has to do with more people deciding to spare snakes.
"I'm glad to see the photos, they're capturing snakes, not killing them," he said. "I believe it's because of public awareness."
One snake called a lyre snake is often mistaken for a rattlesnake and Minga says they are not deadly and shouldn't be killed. He says if you come across a snake: leave it alone.
"A lot of people get bit trying to mess with them," he said. "The profile snake bite victim is an 18 – 25 [year old] intoxicated male."
On Thursday, News 8 Traffic Reporter Jo Eager found a snake on her back patio in Santee and sent us the picture below.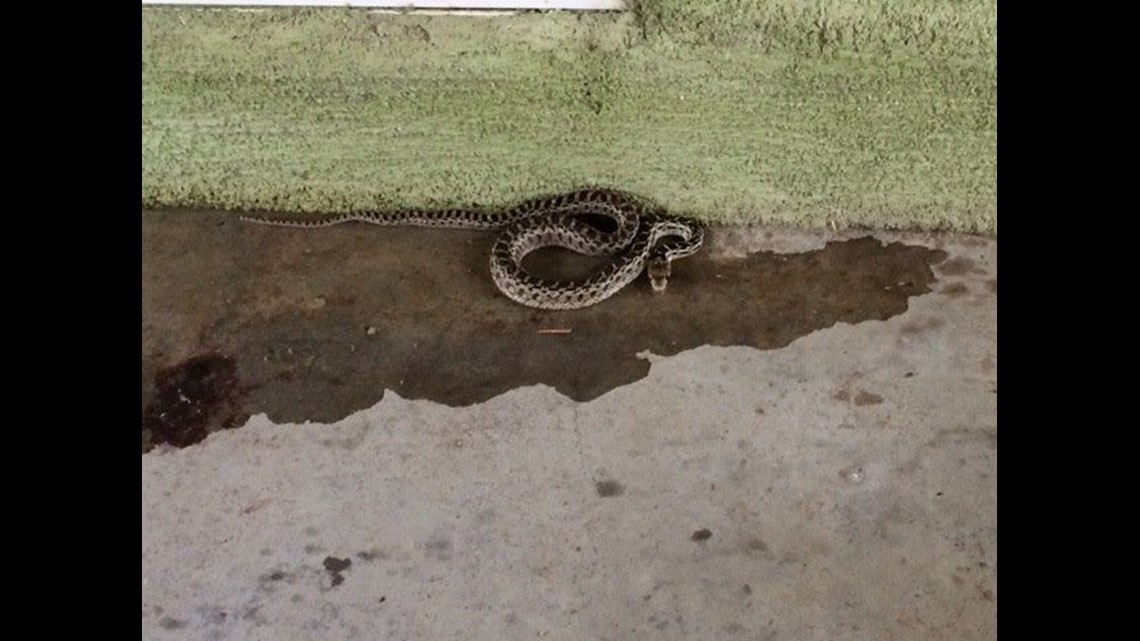 "He was right by the back door, so I must've stepped over him when I went out and then when I turned around I saw him," said Jo.
"He totally freaked me out," Jo said of the snake she found this week. "I'm thinking if I come back for another lifetime, I'll still have snake trauma."