SAN DIEGO — The city of San Diego paid $225,000 to settle a lawsuit filed by a man who died in 2019 after trolley security guards pinned him on the ground and knelt on his neck while two San Diego Police Officers watched without intervening.
On Monday, August 21, 2023, San Diego agreed to pay the family $225,000 to end the lawsuit that Zapata Hernandez' mom brought against the two officers, Jordan Belchamber and Christino Quinonez for failing to intervene in the death of her son.
According to the federal lawsuit, MTS guards Ryan Berg and Jorge Lopez detained Zapata Hernandez at around 6 PM on October 15, 2019 near the Santa Fe Depot after guards spotted him wandering near the tracks. Zapata Hernandez suffered from schizophrenia and drug addiction.
After a brief chase, the MTS guards took Hernandez to the ground and placed their weight on his torso with one of the guards placing his knee on the back of Hernandez' neck.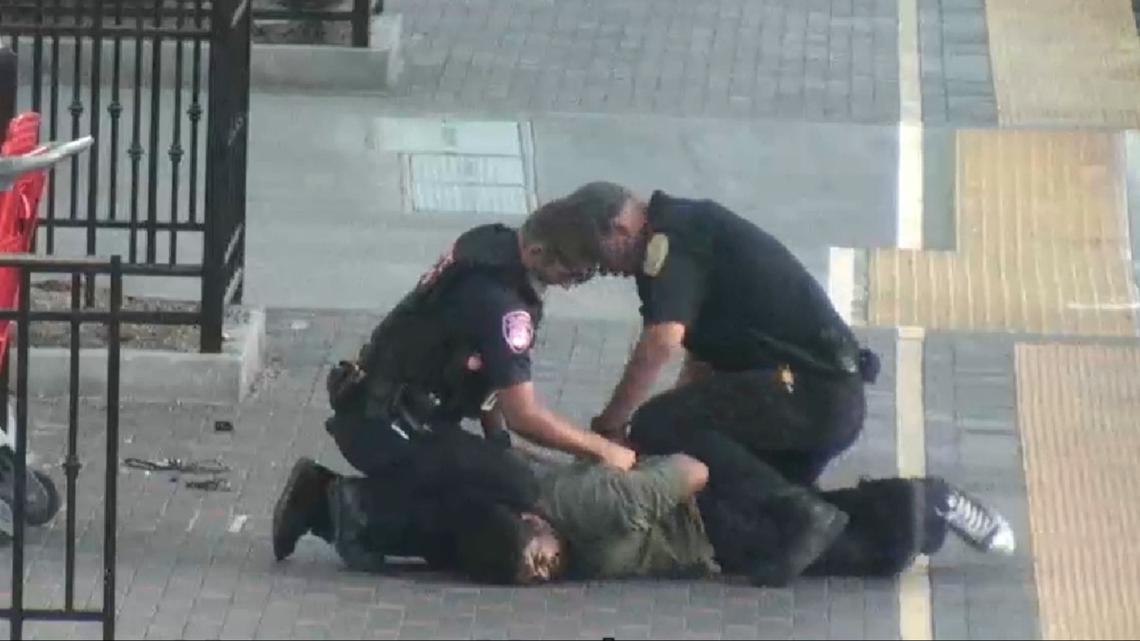 Approximately three minutes later, as MTS guards still placing their weight on Zapata Hernandez's torso and neck, San Diego Police Officer Quinonez arrived at the scene.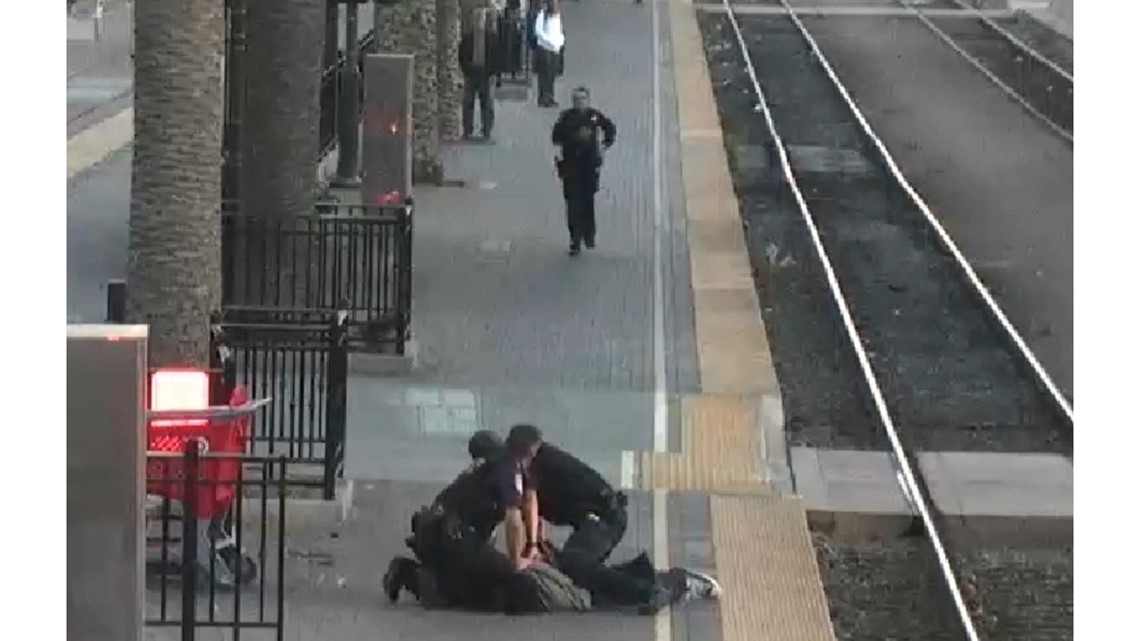 According to the lawsuit, when Quinonez did get to Zapata Hernandez, despite the fact that he was not resisting and was unconscious in a prone position, Quinonez ordered the guards to "stay on" Zapata Hernandez.
A few minutes later SDPD Officer Belchamber arrived at the scene. Neither officer took control of the detention, instead, they stood over Zapata Hernandez as he lay unconscious and as he stopped breathing.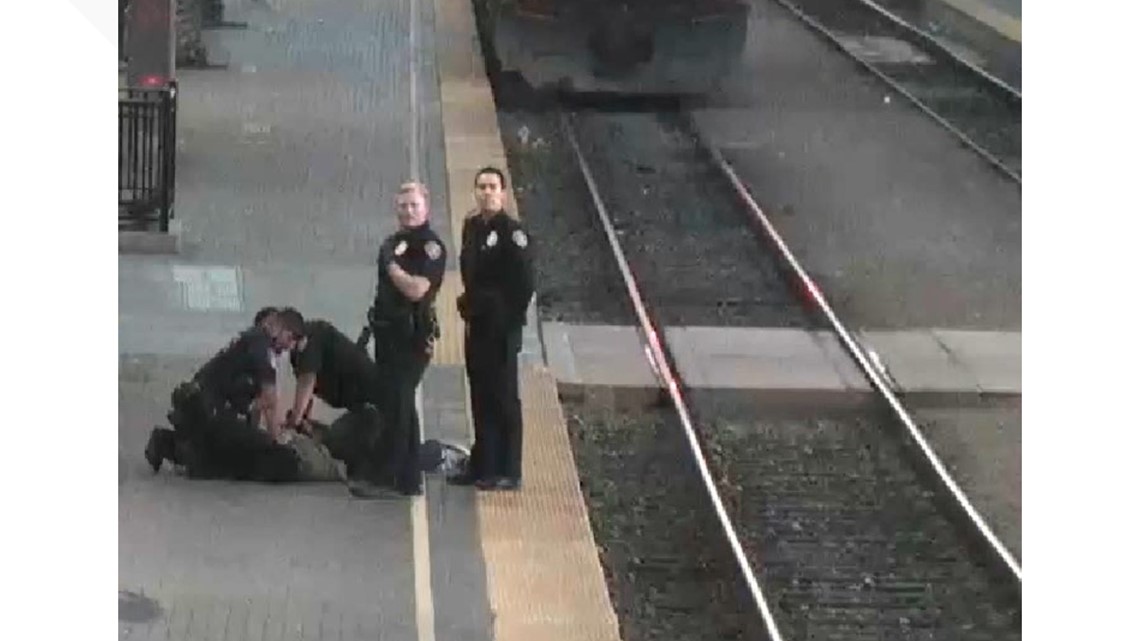 Minutes later, the lawsuit states that one of the MTS guards then asked, "Hey Angel, are you alive dude?"
Zapata Hernandez, however, was not.
Reads the federal lawsuit against the two SDPD officers, "When [Zapata Hernandez] was rolled over, his mouth was filled with white foam, and his eyes were rolled back in his head. He was completely unresponsive. Belchamber and Quinonez had been trained to administer CPR and to recognize that CPR should be commenced immediately upon cessation of breathing by a victim. Belchamber had previously been trained as an Emergency Medical Technician (EMT) and had worked as an EMT for a private company, AMR. As such, he had a clear understanding of the need for immediate action in this dangerous situation. Despite Belchamber's training and experience, he did not begin CPR until nearly six minutes after Angel had stopped breathing in his face-down, restrained position."
At that point, Zapata Hernandez, however, was already dead with the medical examiner later ruling the death a homicide, citing the cause of death as "sudden cardiopulmonary arrest."
Zapata Hernandez's mother, Claudia Hernandez filed the lawsuit against officers Belchamber and Quinonez in October 2021.
Nearly two years later, the city agreed to settle the case.
Iredale told CBS 8 that his client hopes that if nothing else the San Diego Police Department and MTS will make the changes needed to ensure no other family will have to go through the same fate as her son and family.
"The death of Angel Zapata Hernandez was needless, said Iredale. "In 2021, the MTS agreed to make important changes in its training and procedures and to compensate Angel's mother. The San Diego police officers on the scene, who instructed the MTS officer to remain on Mr. Zapata Hernandez, and who failed to timely give him CPR, were also responsible. The City's payment of compensation to Angel's mother completes this case. She hopes that MTS and SDPD will ensure that another death will not occur as a result of excessive force and failure to render aid."
The San Diego City Attorney's Office and the San Diego Police Department did not comment on the settlement.