SACRAMENTO, Calif. — Editor's Note: This article is part of the ABC10 Originals project FIRE - POWER - MONEY, a documentary series that breaks down California's wildfire crisis into its core elements. In three episodes, we expose the reasons wildfires are deadlier than ever, how PG&E influences our politics despite felony convictions and being blamed for starting fires that killed 107 people, and what it'll cost to pay for the damage and make California safer from fire.
California state Sen. Anthony Portantino (D-La Cañada Flintridge) apologized for taking a $4,000 campaign contribution from the Pacific Gas and Electric Company after being asked whether it was right to accept money from a company still serving a sentence for multiple felony convictions.
PG&E's felony convictions were related to the 2010 San Bruno gas line explosion, which killed eight people. A jury found PG&E guilty of five counts of willfully breaking federal gas pipeline safety laws and one count of obstructing the federal investigation into the disaster.
It's not illegal for a convicted felon — whether person or corporation — to donate campaign money. And it's not illegal for the politician to accept it.
Gov. Gavin Newsom is currently attempting to broker a legislative package to help utility companies like PG&E remain financially solvent after starting wildfires. He's also embraced reforms of legal liability standards for the industry, a policy goal PG&E has spent millions lobbying to achieve in the last two years.
Portantino, who represents parts of the San Fernando and San Gabriel Valleys in the state Senate, was one of 98 sitting state lawmakers who accepted money from PG&E—after the company was convicted in criminal court in August 2016.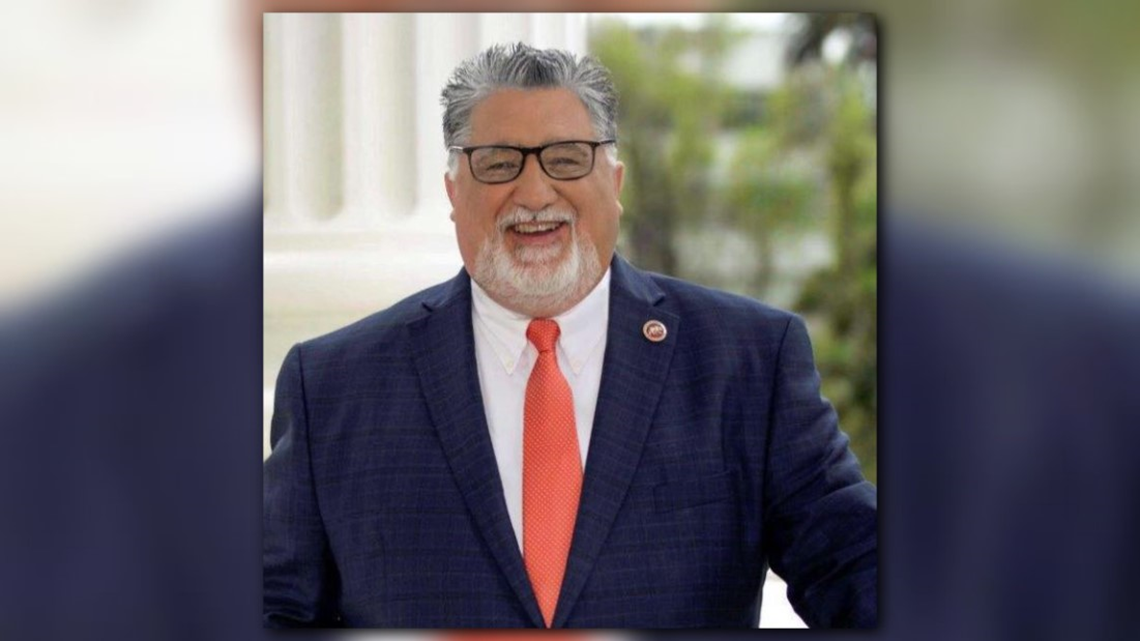 That timing means all $4 million that PG&E spent to help politicians and political causes in the 2018 election cycle amounts to money from a convicted federal felon. PG&E was convicted of six federal felonies tied to the 2010 San Bruno gas explosion, which killed eight people.
In parting with the $4,000 he received from PG&E, Portantino suggested he hadn't understood that the company was a federal offender serving a 5-year sentence of probation.
"Thank you and ABC10 for bringing this issue to my attention. I completely regret and apologize for this circumstance," Portantino wrote in an email Tuesday, responding to a list of questions about the money. "Today, I made a $4,000 donation to the Butte County Office of Education Schools Fire Relief Fund. I wanted to rectify my error by directing the funds to communities in need."
The charity verified the $4,000 donation to ABC10 on Wednesday.
Butte County is where the 2018 Camp Fire burned, killing 85 people and destroying the community of Paradise. It was the deadliest and most destructive wildfire in state history. The fire was sparked by a high-tension power line owned by PG&E, which is now under criminal investigation as a result.
GOVERNOR NEWSOM DODGED THESE QUESTIONS
Newsom (D-California) refused to answer our questions Monday about whether it was right to accept $208,400 of help from PG&E toward his election last year. Newsom also refused to say whether he'd consider giving back the portion of that money donated directly to his campaign.
PG&E also donated more than $500,000 to both the state Republican and Democratic parties after being convicted. Neither party has responded to our questions about whether they'll return the money.
"If you're going to take money from [PG&E] while they're on felony probation, it just plain stinks," said private attorney and former federal prosecutor Bill Portanova. "It is legal, but it does stink to high heaven, especially while legislation is pending."
Newsom and state lawmakers are currently working to craft new laws, many of which could benefit utility companies like PG&E, which enjoys a monopoly over electric service to 16 million people in California.
"If these politicians who are voting on the future of PG&E are taking money from a convicted felon at the same time, then what good is this conviction? Is this all for show? Are we not supposed to pay attention to the man behind the screen," Portanova asked. "If it's not illegal, it should be."
Portantino isn't the first state lawmaker to return or give away a donation from PG&E this year.
Assemblymember Tim Grayson (D-Concord) donated his $6,400 of PG&E contributions to charity in May. His office did not respond to our questions about whether it was right to take the money in the first place or the reason that he chose to return it.
Sen. Steve Glazer (D-Orinda) chose to return some, but not all, of the money PG&E spent helping his campaign. Glazer's office sent ABC10 a photo of a check for $1,500 to PG&E with a note explaining that he was returning the company's money. However, Glazer did not explain why he chose not to refund the additional $2,258.82 that PG&E spent to pay fundraising expenses on his behalf, nor did he answer our questions about whether it was right to accept the money in the first place.
ABC10 contacted all 98 lawmakers who received funds from PG&E after the company's criminal convictions. We'll publish a list this week tracking all of their comments and whether they gave the money back.
This article is part of the ABC10 Originals project, FIRE - POWER – MONEY: California's burning crisis and how it's going to cost us all, a 3-episode documentary series which breaks down California's wildfire crisis into its core elements. The series is scheduled to publish July 10 on ABC10.com and YouTube.
If you have a tip about this or any other story, contact reporter Brandon Rittiman at brittiman@abc10.com.