CHARLOTTE, N.C. — One newlywed couple is celebrating more than just their recent nuptials, thanks to Charlotte Fire Department!
A tweet from Charlotte Fire released Sunday morning describes an elevator rescue that led to a wedding rescue. After receiving word that 6 people were trapped in a hotel elevator, Charlotte Fire responded.
The firefighters safely pulled the 6 people out of the elevator, which was stuck between the first and second floors of a hotel. It turns out that all 6 people were part of the Jha wedding party!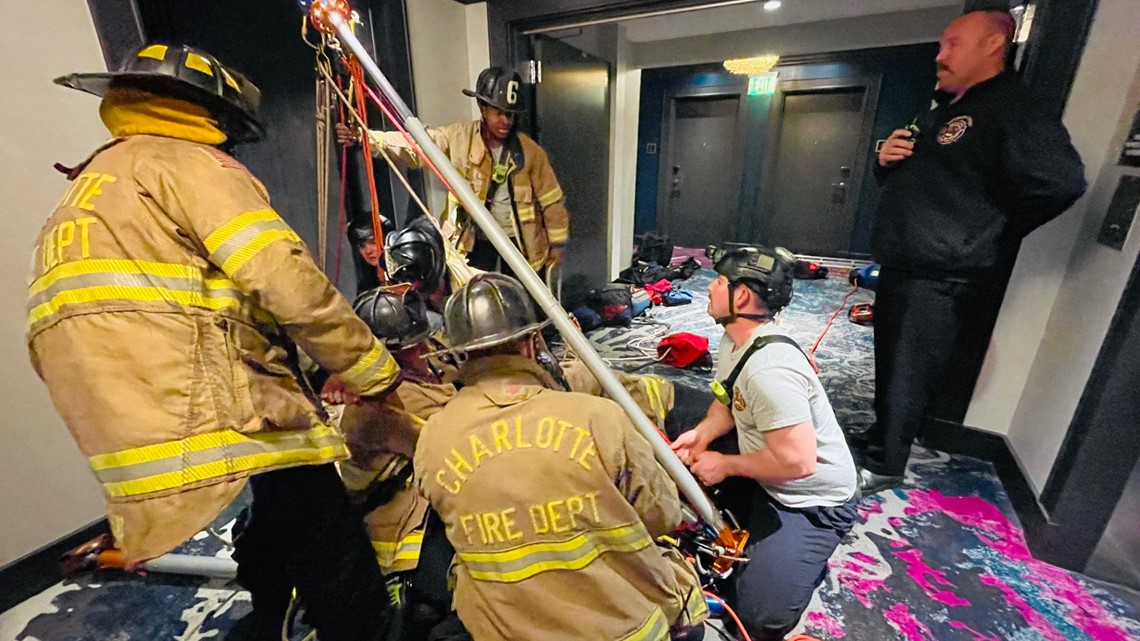 "Mr. and Mrs. Jha, we hope today is the start of a long and happy life," Charlotte Fire Department said the tweet.
Thanks to Charlotte Fire, the newlyweds are off to a great start!
All of WCNC Charlotte's podcasts are free and available for both streaming and download. You can listen now on Android, iPhone, Amazon, and other internet-connected devices. Join us from North Carolina, South Carolina, or on the go anywhere.