SAN DIEGO — One employee was fatally injured and two others were injured Wednesday night during a shooting at Otay Mesa's Church's Chicken. On Thursday, the family of the woman who was killed in the shooting identified her as 28-year-old Maribel Merino Ibañez.
According to San Diego police, a man – believed to be a regular customer – opened fire after a Church's Chicken employee refused to accept the counterfeit bill he was trying to use as payment.
Police said after an employee refused the suspect's counterfeit bill, he left the restaurant, which is located at 3726 Del Sol Blvd near Picador Boulevard, but returned minutes later with a handgun and fired at three employees.
David Walker, a 7-Eleven employee, said he heard about five gunshots.
"It sounded like firecrackers," Walker said. "And that's what I thought it was at first - the first two - and then it kept going."
According to Sgt. Kevin Gibson, witnesses said the gunman ordered food before pulling out a firearm and opening fire.
Police said the suspect appears to have directed the gunfire at Church's Chicken employees and not at customers that were in the restaurant at the time.
No customers inside the restaurant were injured.
One of the employees - later identified as Maribel Merino Ibañez - was pronounced dead at a hospital. Two other employees were injured - one was treated for his injuries and released from the hospital and the other victim remained in stable condition as of Thursday night, according to the San Diego Police Department.
Walker said he used his belt as a tourniquet on a male victim.
A woman arrived at the scene in tears saying her daughter, who is an employee at Church's Chicken, had been killed in the shooting.
Police said the identities of the victims will not be released at this time.
Witnesses told police the shooter left the restaurant and fled in a dark, possibly dark blue, sedan.
The shooter was described as a tall, thin black man in his early to mid-30s in a blue hooded sweatshirt with white sleeves and a blue Chargers-logo knit cap.
The picture below, which was taken from surveillance footage, was released by San Diego police and it is believed to be the suspect's car. The suspect left the scene and drove northbound on Picador Boulevard.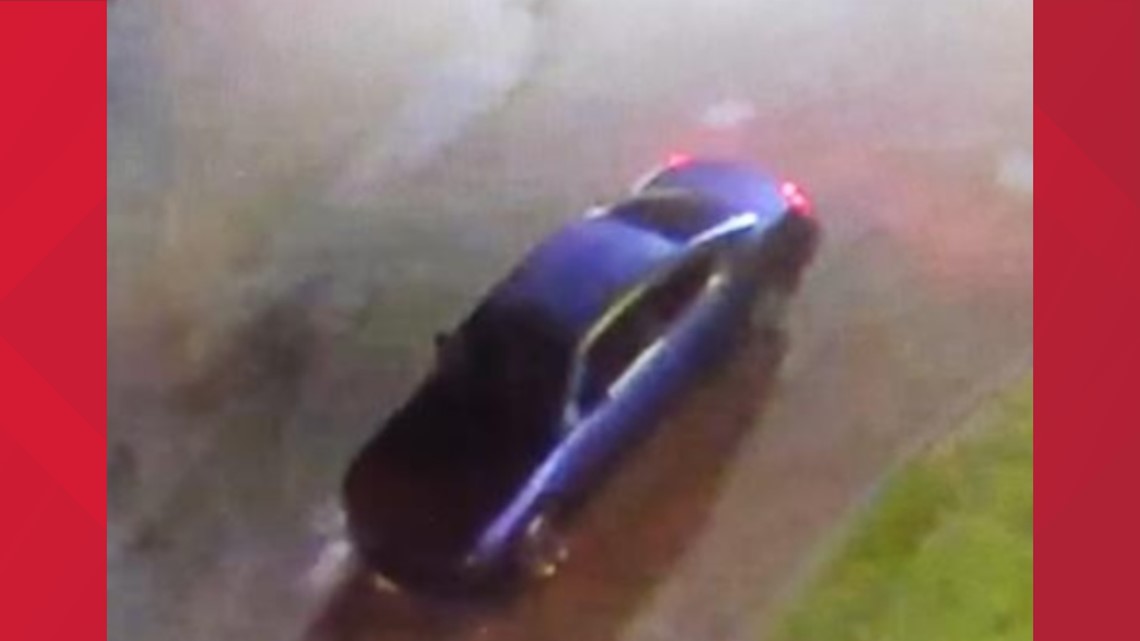 Anyone with information regarding this incident is asked to call the Homicide Unit at (619) 531- 2293 or Crime Stoppers at (888) 580-8477.