SAN DIEGO — The San Diego Humane Society is thanking a world-famous dog groomer for his colorful and sometimes controversial work. In this Zevely Zone, I head to North Park to meet a social media sensation.
Gabriel Feitosa uses a cascade of color and characters to give dogs a wild new look. Two years ago, Gabriel's work went viral. "I think in the last year I had 5 billion impressions," said Gabriel. His poodle Edea may look like a lion, but it's his social media naysayers who are showing their claws.
People either love what he does, or they hate it. "Yeah," agreed Gabriel. For those who allege animal abuse, Gabriel has gone so far as to eat the non-toxic vegan dye he uses to color the dogs.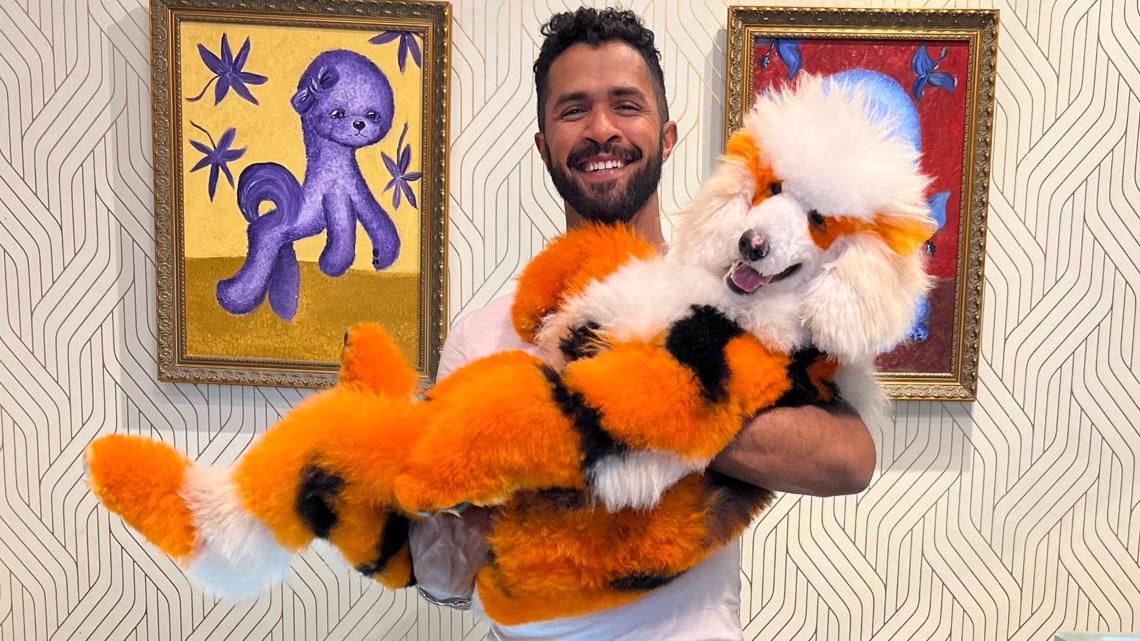 "I have been doing this my entire life, so I know what I am doing. I know that I would never do anything to compromise a dog's health for a look and nothing like that," said Gabriel.
The 31-year-old creative dog groomer grew up in poverty in Brazil and credits his love for dogs for giving him hope. He started grooming dogs when he was 12 years old. Gabriel now volunteers his team and services to help shelter dogs that have been passed over for adoption.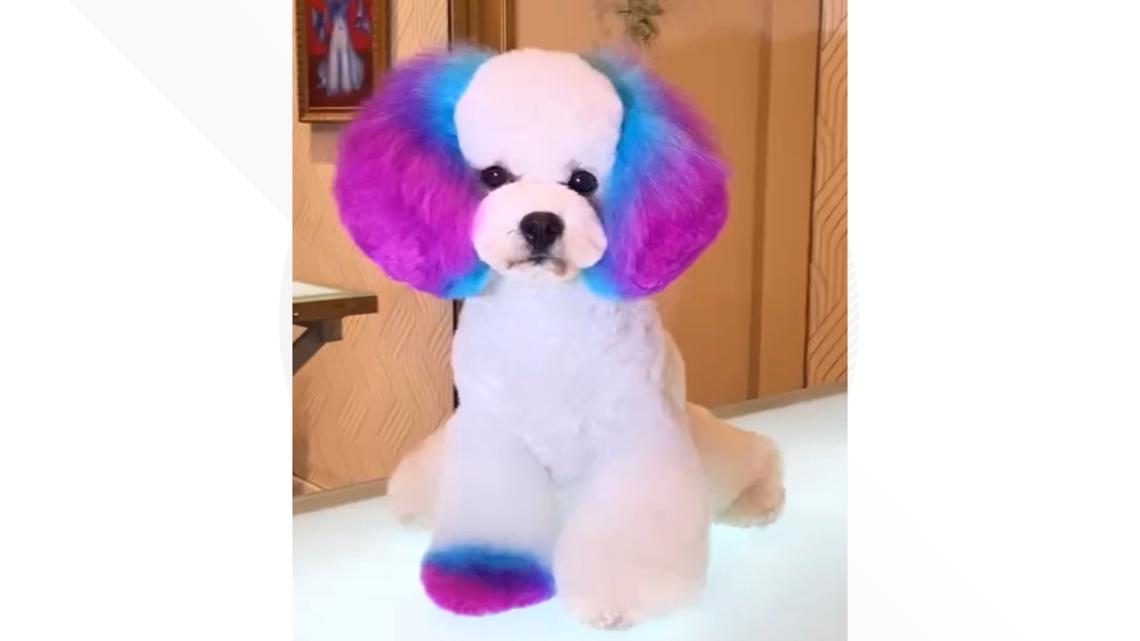 "How about this guy? said Nina Thompson from the San Diego Humane Society. She is a fan. "It's wonderful to have somebody who wants to give back like Gabe to the San Diego Humane Society, he is volunteering not only his expertise but his time and his staff to come in," said Nina.
Gabriel usually charges $500-$1,300 for a makeover but these cuts are donated for free.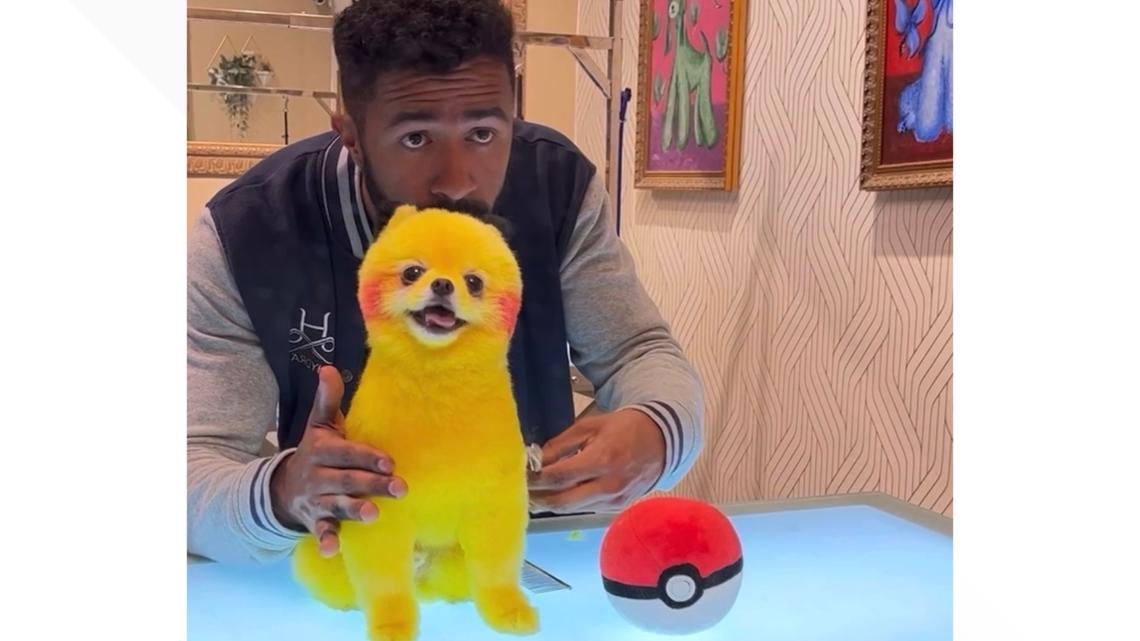 I asked Nina about the opinions of people who think dogs should not be painted and that the process is too time consuming to make a dog stand for a long time. "We did want to make sure that everything was done safely, and that the safety of our dogs was the very first concern and that they were comfortable in doing this and when we witnessed Gabe do these makeovers with his staff the dogs loved it," said Nina.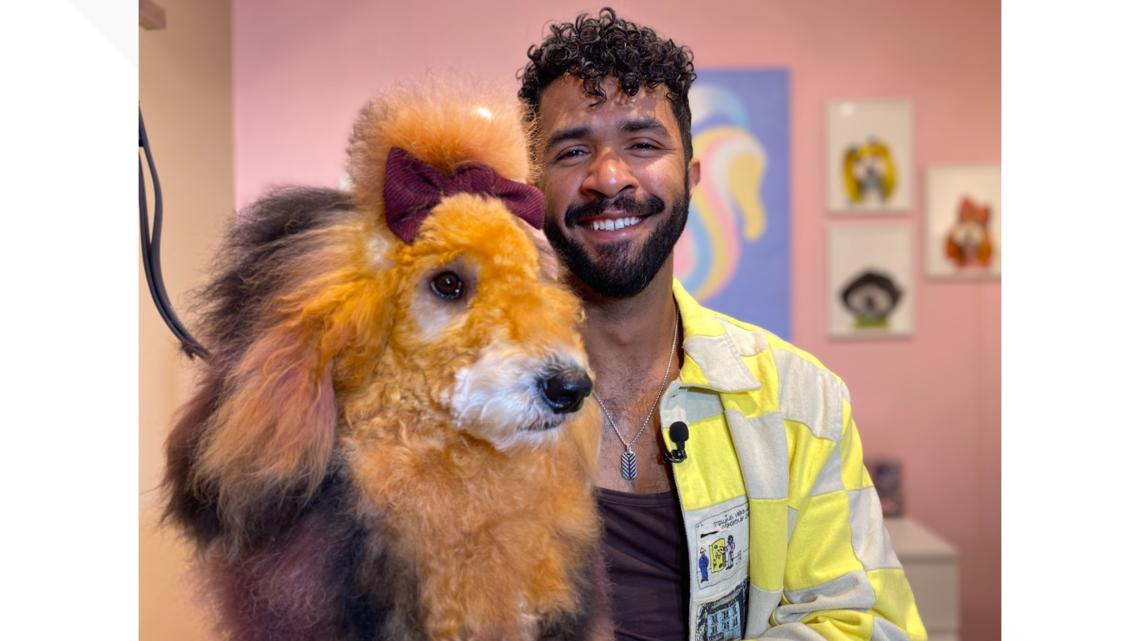 Gabriel says his makeovers add about forty minutes to the dog grooming process. He also added this. "If you are looking for a dog to adopt you should visit the San Diego Humane Society," he said.
Gabriel hopes that maybe you can give a passed over pet a second chance like dogs did for him as a child. "It makes me feel good, it makes me feel like I am helping them as much as they helped me," said Gabriel.
If you would like more information about Gabriel's North Park dog grooming studio, click here. Also, for more information about dogs available for adoption at the San Diego Humane Society, click here.
Check out more Zevely Zone content below: