Her husband, Larry Millete, is charged with her murder. His preliminary hearing is set for January 11 in Downtown San Diego court.
Maya's family is sponsoring a hike in her honor this weekend on San Miguel Mountain.
The "Two Years Too Long" hike is planned for Jan. 7 at 9 a.m. at Mount San Miguel Community Park near Maya's home. It will be held rain or shine, according to organizers, Maricris and Richard Drouaillet.
"It's really an easy hike, more like a walk, actually. Everybody's welcome. Kids are welcome, the whole family," said Maya's sister, Maricris Drouaillet.
The missing, mother of three used to hike on San Miguel Mountain behind the home she shared with her husband, Larry Millete, who remains in custody, charged with his wife's murder.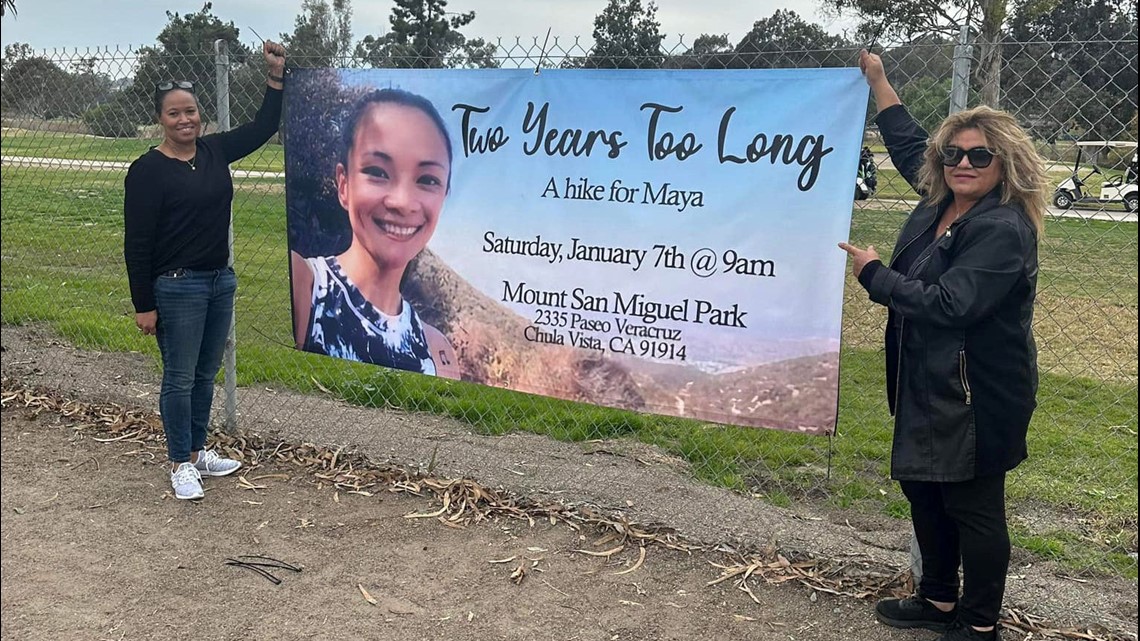 Maya's sister and her husband are hoping new evidence will come out in court that might help find Maya.
"That's one of the reasons why we haven't really done searches in the last month, or even the last two months. We kind of put a pause to it because we want to see what new information does come out," said Richard Drouaillet.
In an interview with CBS 8 via Zoom, Maricris said she would be open to a plea deal for her brother-in-law, in exchange for information that reveals the location of Maya's body.
"Talking personally, I'm open to everything, anything that will bring my sister back," she said.
Larry Millete has pleaded not guilty to the murder of his wife and his attorney continues to maintain his innocence.
"We're just, fingers crossed, that Larry gets a change of heart," said Richard Drouaillet.
The Drouaillets said they drove up to Big Bear on Tuesday to celebrate their son's 18th birthday and do a little snowboarding. That was something Maya had planned on doing the weekend she went missing, two years ago.
WATCH RELATED: Husband of missing Chula Vista mother Maya Millete back in court (Sep. 2022).