SAN DIEGO — A giant African rat at the San Diego Zoo is showing off her sense of smell and improving the reputation of her fellow rats along the way. Runa, a Gambian Pouched Rat, is an ambassador for other 'Hero Rats' that are using their noses to spot illegally trafficked wildlife at ports of entry, landmines on the battlefield, and even humans in disaster recovery operations.
It's through a Belgian-based non-profit called APOPO, that Rona and other rats learned their skills. These moderately tiny (about three pounds) were trained by APOPO to sniff out a 'target scent' and alert their trainer once it does. The rats are then rewarded based on their discovery with favorite treats like avocado and banana. Although these rats have been successful in identifying landmines and even humans during recovery operations, the latest effort to train the rats in the scents of the most regularly smuggled and traffic animals is proving successful.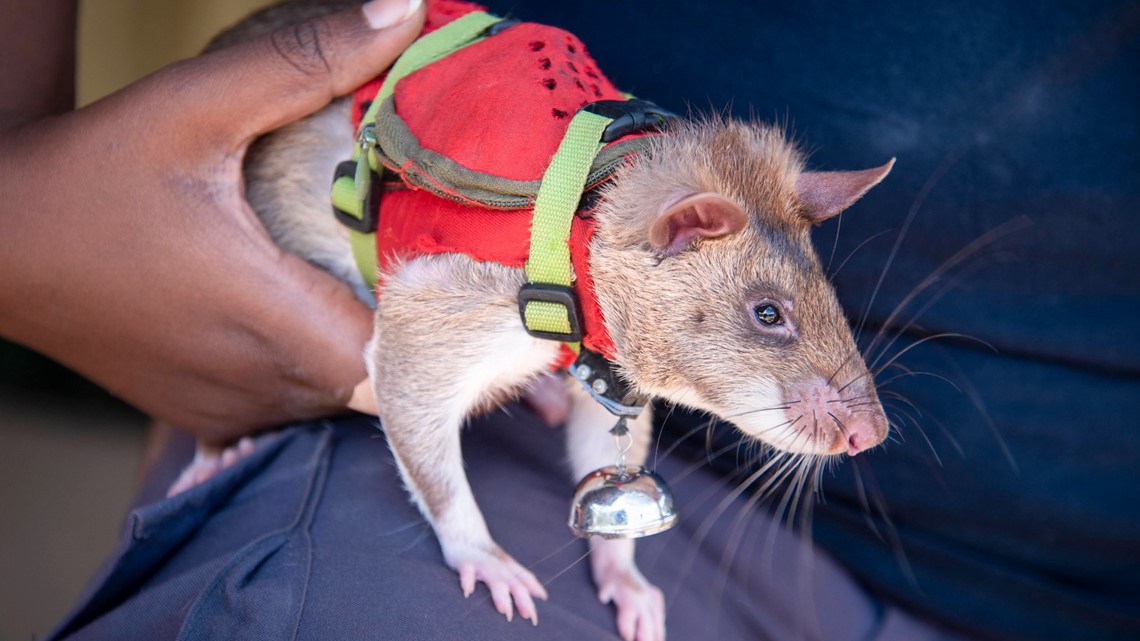 "They're smaller, they're a little easier to take care of," said Nicki Boyd, Curator of Applied Behavior for the San Diego Zoo Wildlife Alliance. "Less food, less expense for training, you can transport multiple ones in one vehicle. So there are a lot of reasons why rats are a preferred detection animal."
That's right. In many cases, rats could be the preferred animal over dogs, for example. Rats can crawl through much more narrow spaces too, including shipping containers and barrels of goods, even at high elevations that they may need to be lifted to. On the battlefield, they can be trained with TNT as a target scent as a means of identifying landmines without setting them off.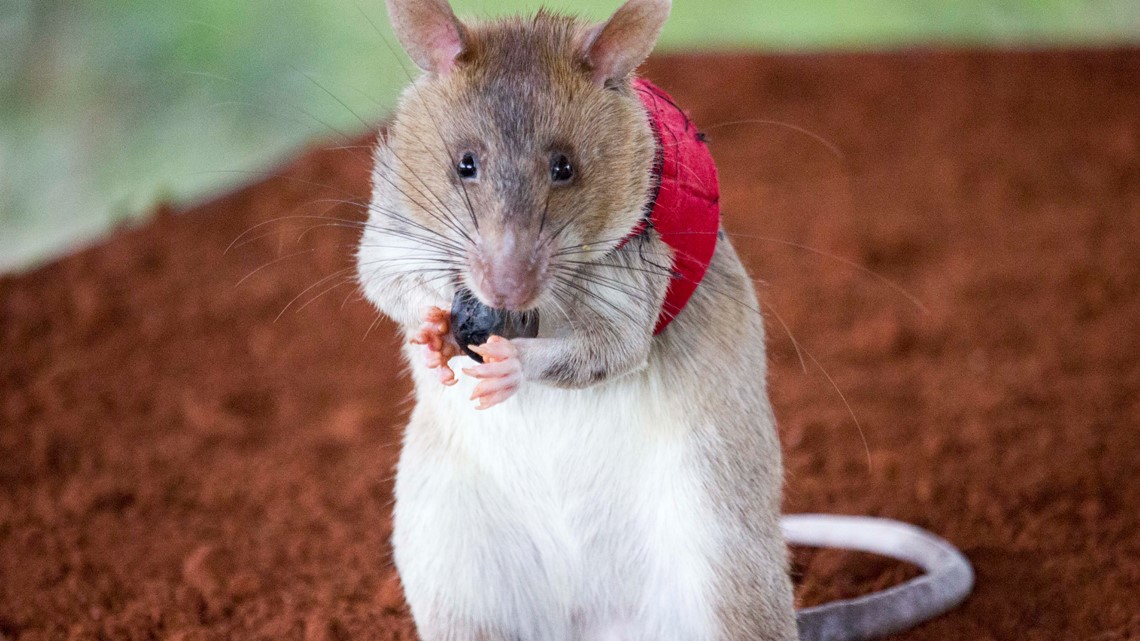 "TNT is a scent you can actually train these rats to discriminate from," said Cari Inserra, Lead Wildlife Care Specialist at the San Diego Zoo. "The rats are wonderful because they're so small. They don't detonate the leftover landmines because they're only three pounds. It takes about 11 pounds to detonate a landmine and they can actually clear the size of a tennis court in about 30 minutes, which is much faster than a human with a metal detector."
According to APOPO, the rats "quickly learned to wear a vest and trigger an electronic microswitch to remotely indicate when they had located a wildlife target while working in a mock port environment."
Runa is only an ambassador to the program after she didn't pass her training. Though she struggled with distractions at times, at the San Diego Zoo she still shows what these rats are capable of in an educational setting. Runa trains now with a chamomile tea scent, but almost any other scent can be used during their training.
"We can use positive reinforcement or operant conditioning to teach her to discriminate between all the other sense in her environment," added Inserra. "So we chose chamomile tea and were able to teach her that that scent has value. Chamomile tea is important and then from there she learned her job of 'go find target scent' 'bring back to us.'"
These rats can even pick their target scents amid a myriad of other potent scents. Coffee, for example, is often used in wildlife trafficking to mask the target scent, such as pangolin scales or threatened hardwood. That means even when scents like coffee are used – the rats can still smell past it.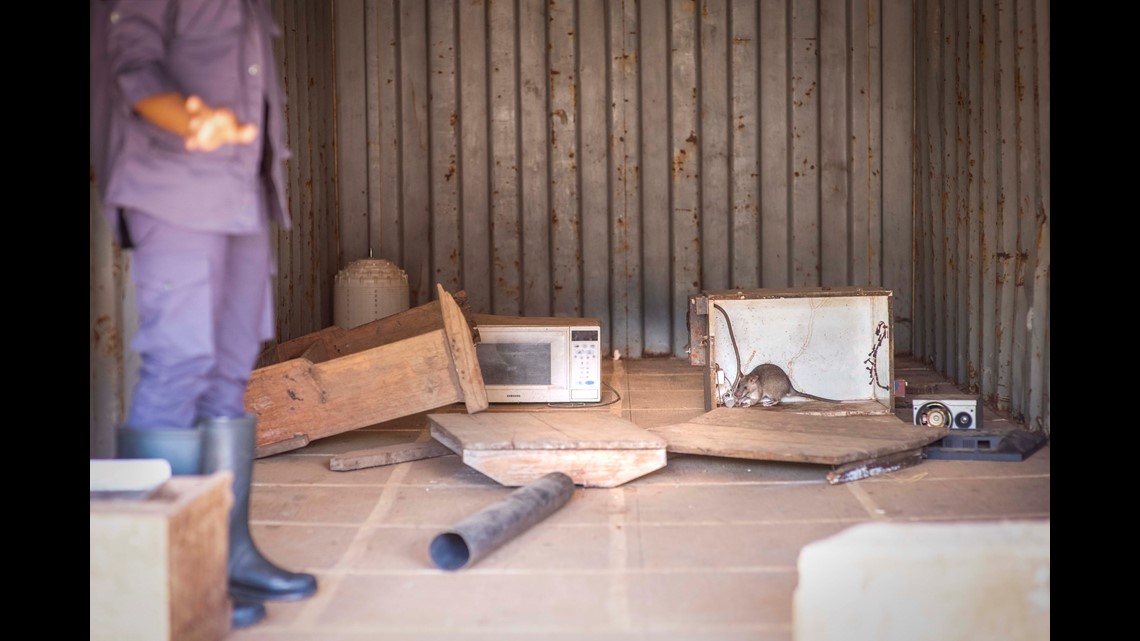 "She is 100% correct. She never gets that wrong no matter how I mix it up," Inserra told CBS 8. "She always finds her target and is able to bring that back to the trainer."
"Hero rats are rare in American zoos," added Boyd. "There's only three zoos that have them and I think Runa is one of the best trained. She does some great presentations, and really educates people about HeroRATS and the great intelligence and scent detection that they can do."
Following training, 16 rats will be brought to a seaport on the African coast for operational trials. If those prove successful, more rats would be trained and brought to other ports of entry for their new job.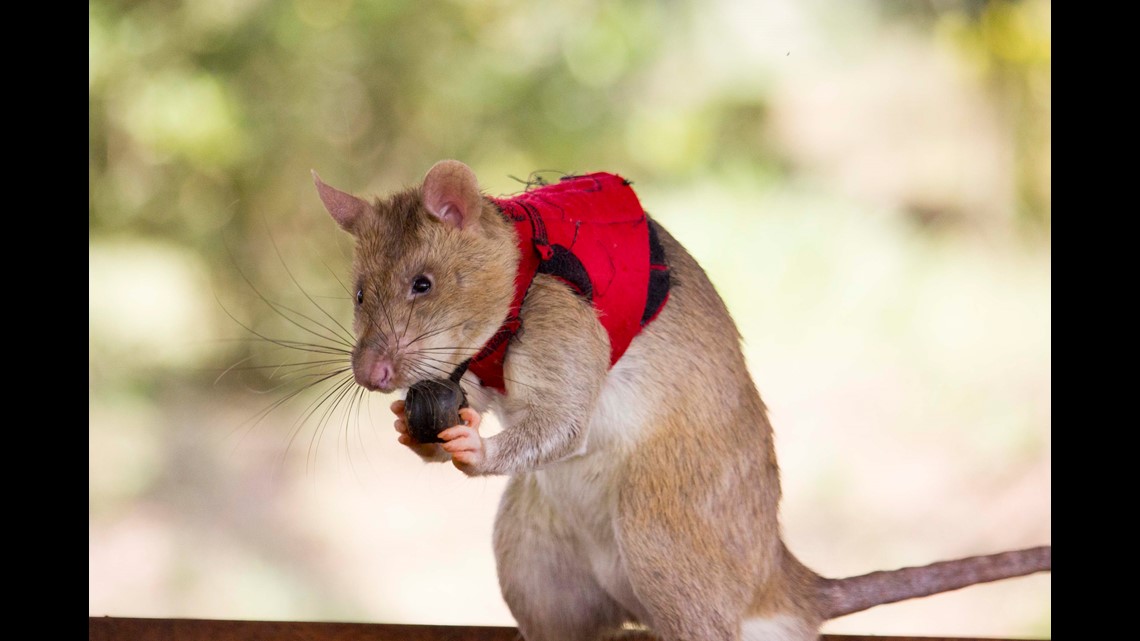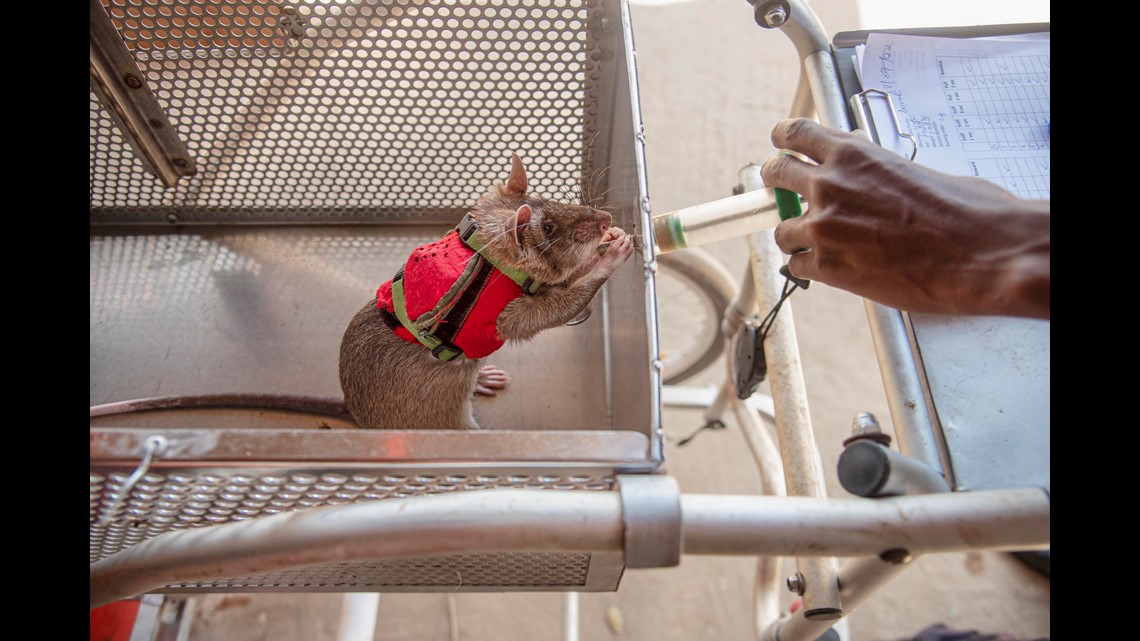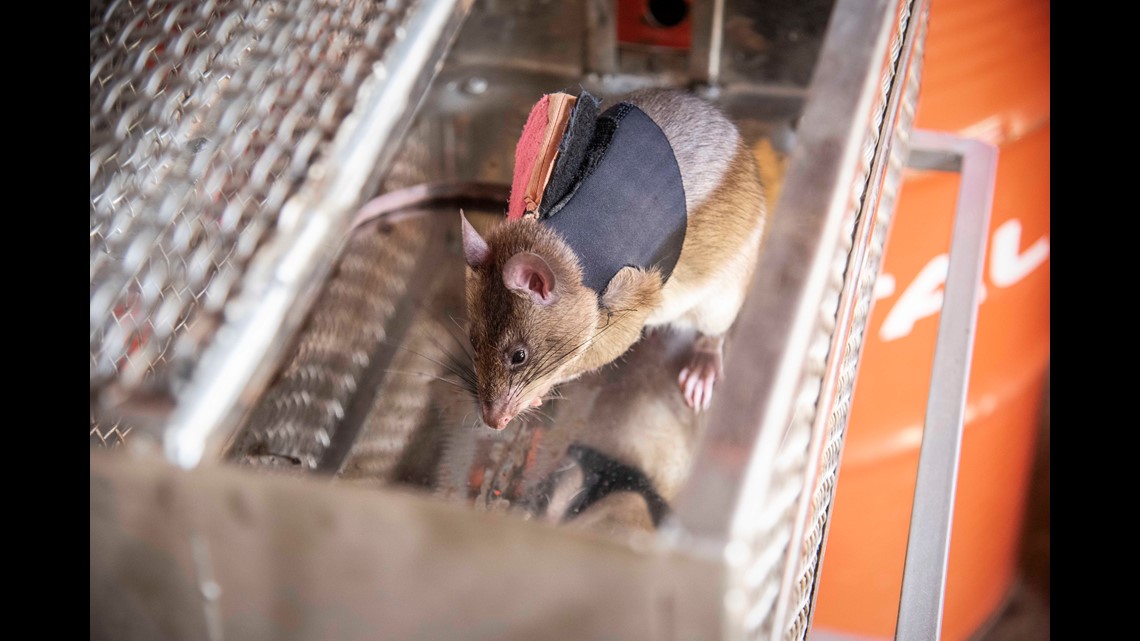 Watch Related: Bloodhound puppy begins training with the San Diego County Sheriff's Department (Jan 19, 2022)