SAN DIEGO — A man who led officers on a chase across San Diego County was taken into custody by use of a police dog early Friday morning.
San Diego police officers responded to a radio call around 9 a.m. involving a man threatening his family members with a gun and vandalizing vehicles in the 1800 block of Drescher Street.
Before officers could arrive at the scene, callers told 9-1-1 dispatchers that the suspect left the area in a white Dodge Ram truck, according to Officer O'Brien with San Diego police.
Authorities later located the truck near Friars Road and Ulric Street and attempted a traffic stop, Officer O'Brien detailed.
The suspect, later identified only as a 34-year-old Hispanic man, failed to stop for officers and sped away toward Interstate 8.
The 34-year-old man led several police agencies on a chase and collided with other vehicles and even a fire truck responding to a separate incident near Texas Street.
CBS 8 launched Chopper 8, which joined the pursuit in progress and captured on video the moments leading up to at least one police dog being deployed on the suspect in lanes of Interstate 8.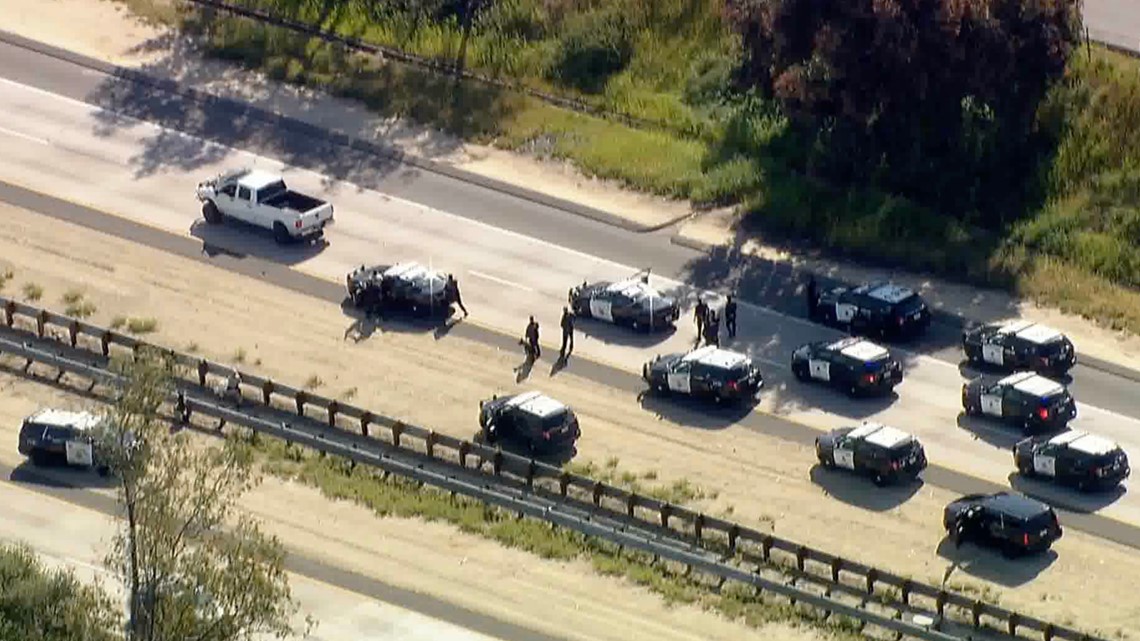 The K-9 ran towards the suspect to tackle him to the ground, but the suspect jumped back into his truck and erratically sped off, continuing to lead officers in pursuit at high speeds.
The suspect, at one point, veered out of the eastbound lanes of Interstate 8 and onto the gravel-covered shoulder while the hood of the truck obstructed his windshield.
California Highway Patrol officers pursued the suspect for several more minutes before the truck eventually left the highway and came to a stop. The suspect jumped out of the driver's seat and attempted to run from authorities but was tackled again by a police dog.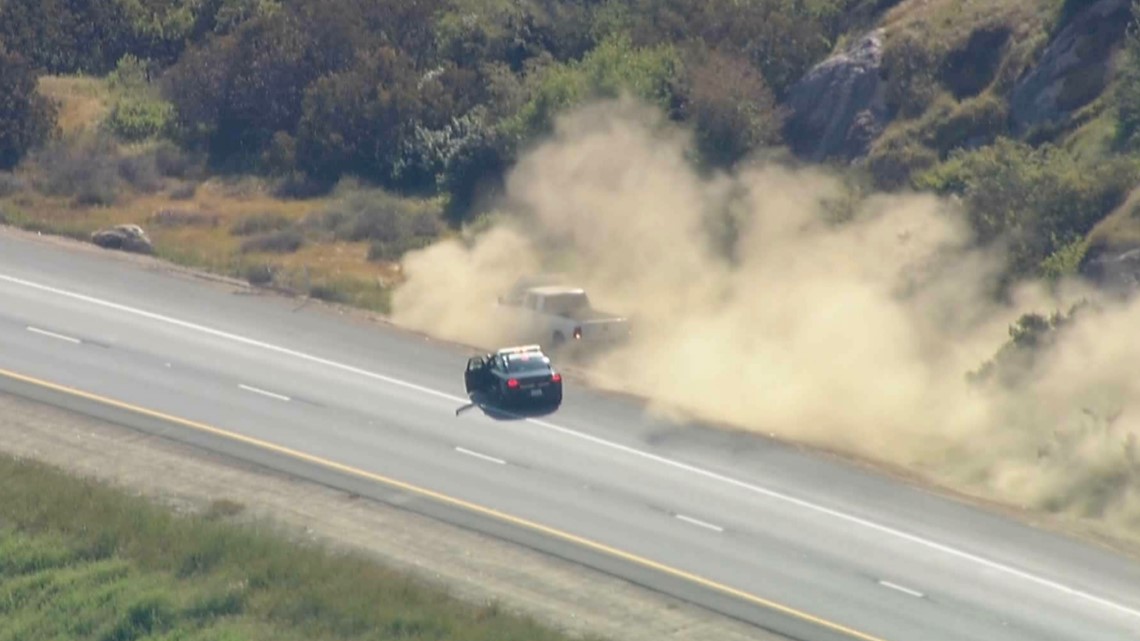 Officer O'Brien said the suspect was taken to a local hospital and treated for injuries sustained from dog bites.
The unidentified man was charged with assault with a deadly weapon (his truck), criminal threats, felony vandalism, felony evading, resisting arrest with force, fleeing the collision scene, and driving under the influence of alcohol.
WATCH RELATED: Thieves snatch Starbucks tumblers from Target; leads San Diego police on pursuit before crashing