SAN DIEGO — This Memorial Day weekend, inside Studio A at KFMB stations, News 8's Abbie Alford and photojournalist Mike Edison unveiled their 30 minute Honor Flight San Diego special.
In the audience were veterans who took part in Honor Flight San Diego.
There were moments of laughter during the watch party, but also plenty of tears - particularly when WWII veteran Frank Manchel was honored.
Manchel passed away on the flight to San Diego.
All those who attended agree that their journey seen on the screen has brought them closer to each other.
Honor Flight San Diego News 8 Viewing Party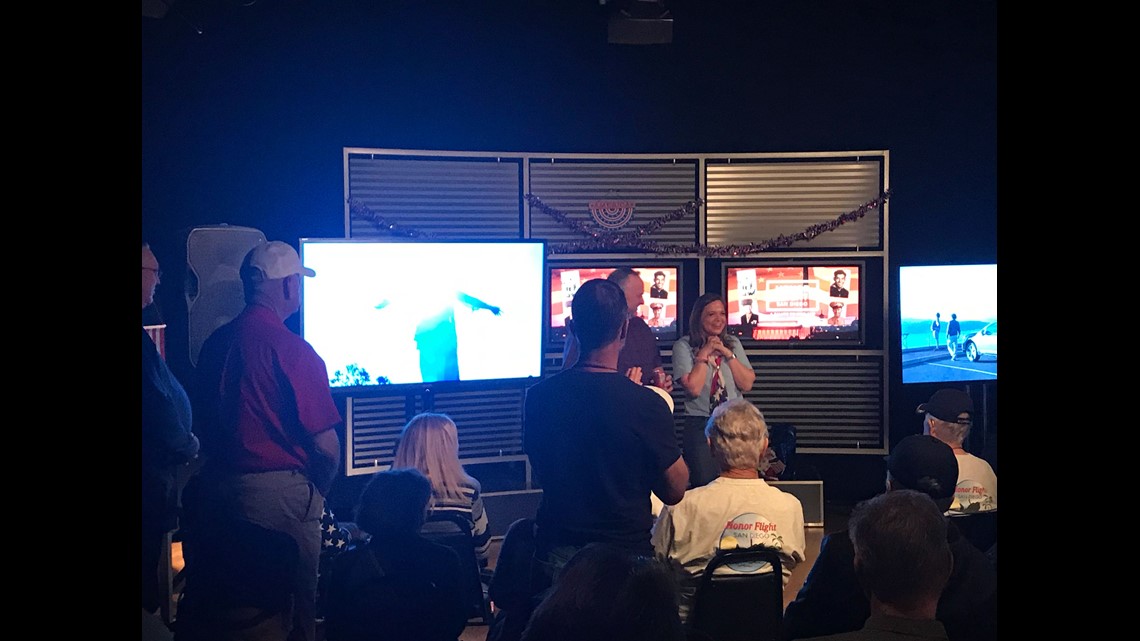 There is another Honor Flight scheduled for October. If would like to help out and donate to this effort, click here.
RELATED: News 8's Abbie Alford recaps Honor Flight San Diego weekend
RELATED: Welcome home! Honor Flight San Diego returns from Washington D.C.
RELATED: Honoring WWII veteran Frank Manchel
RELATED: Honor Flight San Diego team makes trip of a lifetime possible for war veterans
RELATED: Stories of heroism from Honor Flight San Diego
RELATED: Happy birthday to a hero: Only woman on Honor Flight San Diego celebrating 100th birthday
RELATED: Honor Flight: Local veterans visit monuments and memorials in the nation's capital
RELATED: Veteran reflects on Honor Flight experience, next one leaves Friday