OCEANSIDE, Calif. — Some San Diego County churches held in-person religious services on Sunday, May 17, despite health orders.
Rushing Wind Ministries on Avenida De La Plata in Oceanside held a religious service on Sunday morning. According to a statement from Fred Zariczny, the pastor of Rushing Wind, the service intended to "peacefully challenge our governor's draconian and tyrannical edict."
The worship service took place from a stage in the outdoor parking lot of the church.
"Churches are essential because if 7-Eleven's are open and liquor stores are open, tattoo studios are opening, [then] people need to hear hope. They need to comfort," he said.
"People are depressed. They're getting laid off from their jobs or fired," said Zariczny.
Zariczny said ahead of the service, "CDC guidelines will be followed. Bring a mask. If you are sick or have a compromised immune system, please stay at home and watch online. Churches are essential American ministries."
However, many people at the service were seen not wearing any kind of face covering and not social distancing. Restrooms were open and the church also provided refreshments. The next part of the morning was held indoors.
"We will try to keep everyone socially distanced once they go into our building. Whatever they do out here, that's between them and God and you know, whatever. Some people feel more comfortable with a mask. Some people don't. So, it is what it is," said Zariczny.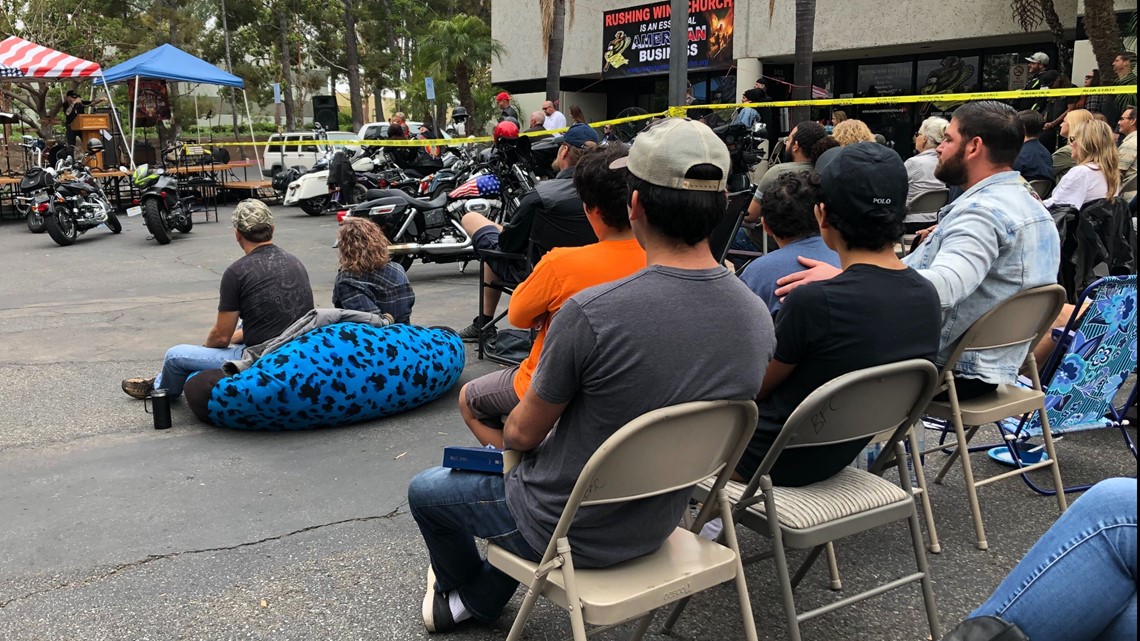 A federal judge earlier in May said Gov. Newsom had the right to ban church assemblies to prevent the spread of the coronavirus.

Judge John Mendez ruled Tuesday that Newsom's stay-at-home order did not violate the constitutional rights to free assembly and religion when the Cross Culture Christian Center in Lodi was ordered to cease holding services.

The church held services until its landlord, under threat of misdemeanor from county health officials, changed the locks on the church doors.
Christopher Rodriguez is an Oceanside City Council member.
"First and foremost, the constitution protects your freedom to worship and gather," said Rodriguez on Sunday.
"I believe we have a moral spiritual obligation to defy unjust laws," Rodriguez added.
Hilltop Tabernacle of Chula Vista also held an in-person religious service on Sunday, May 17. The church did not wish to speak to News 8 for an interview.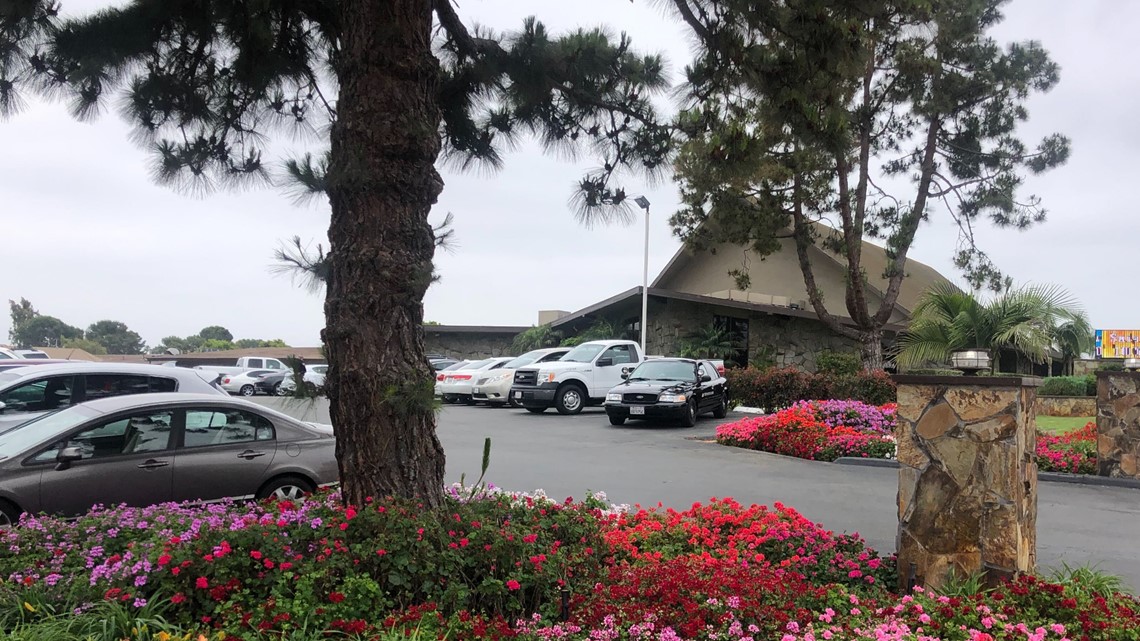 Despite the warnings from public health officials, these church leaders feel it's their right to worship how they want to.
"We're who we are. We believe what we believe. We trust God and not man. I'll let you know that right now. We are going to obey God, and not man," said Zariczny.
Editors note: The story originally stated that only the first part of the service for Rushing Wind Ministries took place outside but has been corrected to state that the entire service was held outside in the parking lot.