Susan G. Komen San Diego 3-Day 2019
More than 2,225 joined News 8's Barbara-Lee Edwards and San Diegans on an a 3-Day, 60-mile journey to end breast cancer.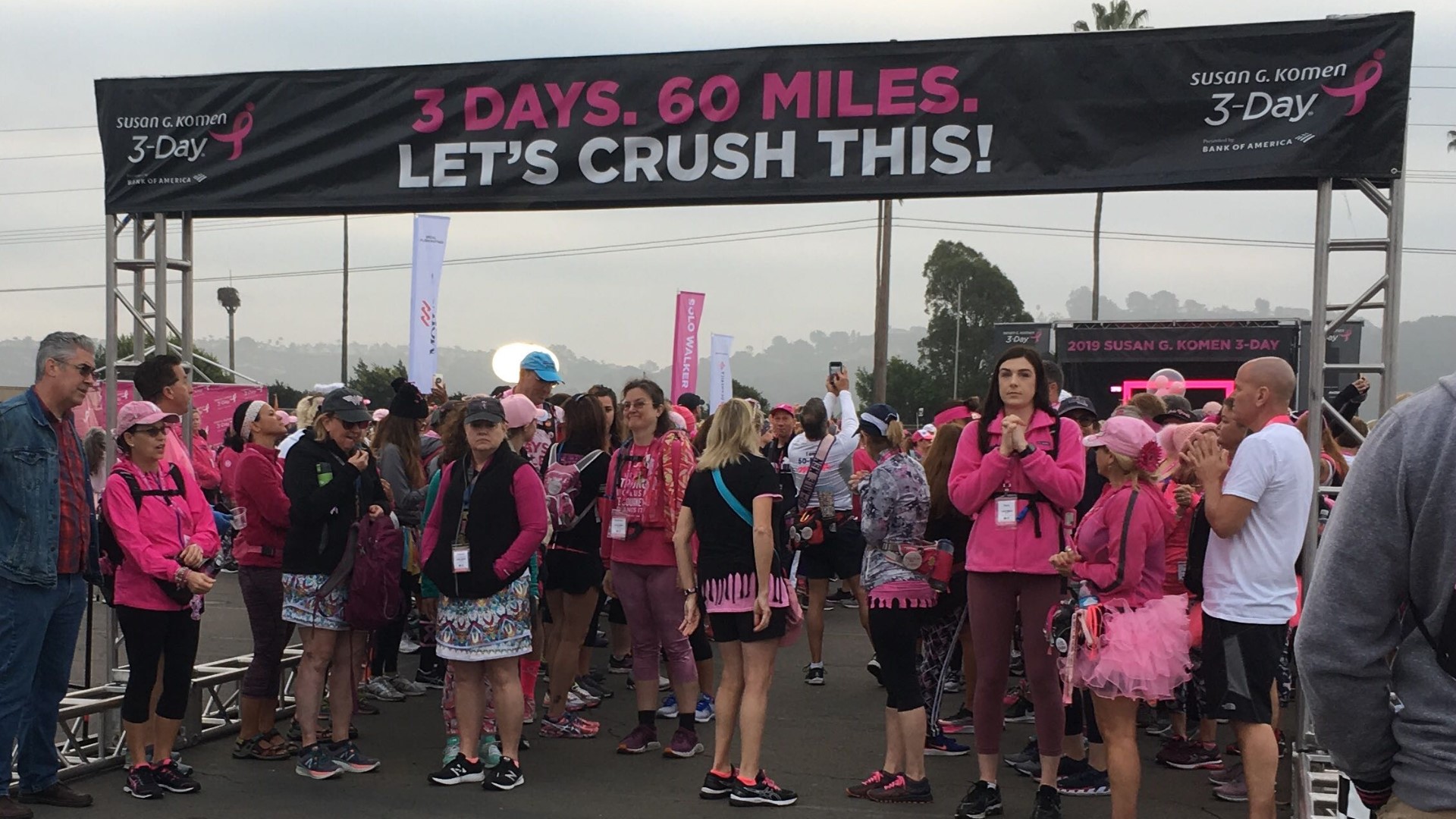 More than 2,225 women, men and teens joined our journey, raising $5.7 million for breast cancer research, screening and treatment during the 2019 3-Day in San Diego, CA.
Thank you 3-Day walkers, crew, volunteers, and our generous community for creating such a memorable and life-changing experience.
Day 3
:
Closing ceremonies in Komen 3-Day
The Susan G. Komen San Diego held its closing ceremony for the 3-Day around Sunday afternoon. New's 8's Barbara-Lee Edwards was all smiles - and dancing feet - as she crossed the finish line. We are so proud of her for completing the 60-mile journey again!
Day 3: Komen 3-Day 2019 comes to a close
Day 2
:
Thousands of walkers set off on a big loop from Mission Bay to Sunset Hills ending at Sail Bay
Day 1
:
Participants kick off at Del Mar Fairgrounds
Participants walked along the Pacific Coast Highway and be wowed by the beauty of Del Mar, Torrey Pines and Mission Bay. This year Komen San Diego has a 1-Day, 20 Mile Journey option for walkers who only want to participate for one day. This 20 Mile Journey is only on Sunday, Nov. 17.
This is Barbara-Lee Edwards 16th year participating in the 3-Day walk!
San Diego is the last of seven walks this year. Each and every walker raise a minimum of $2,300, walks 20 miles a day for three days in the ongoing effort to raise money to fight breast cancer.
San Diego has raised more than $135 million over the past 17 years.
The San Diego Police Department were out in full force, ready to take on the battle against breast cancer. They even donned a bit of artwork for the cause.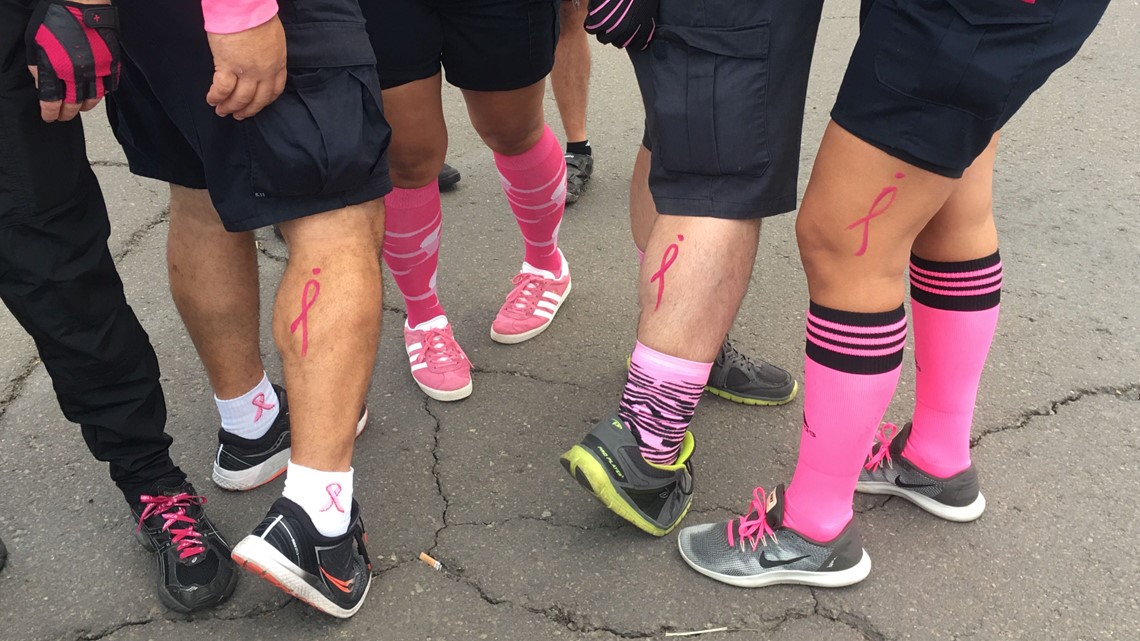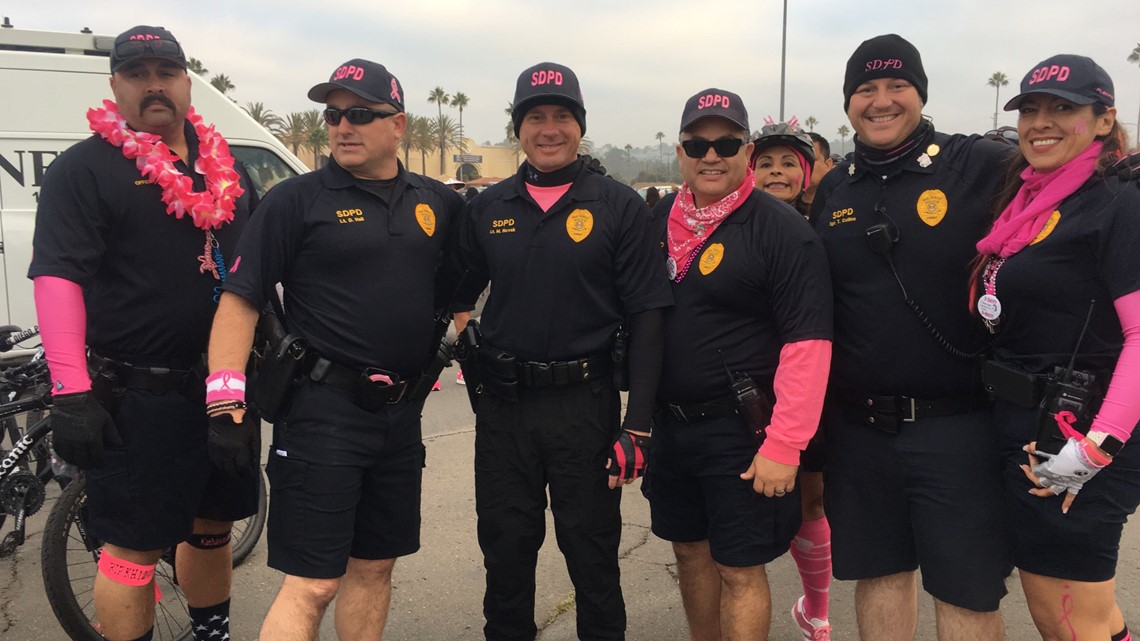 Below is gallery of photos from Day 1 of participants who set off Friday to travel an average of 20 miles a day over the next three days to raise awareness for breast cancer research. At the end of each day, participants are welcomed into the 3-Day campground, which is filled with bright pink sleeping tents, that serves as their home away from home. Hot meals, warm showers, entertainment and even foot massages are provided for participants to have fun, relax and reflect on the day's journey.
Susan G. Komen San Diego 3-Day 2019 | Day 1