THE SPIRIT OF GIVING IS ALIVE AND WELL!
SAN DIEGANS DONATED THOUSANDS OF GIFTS TO THE USO SAN DIEGO AND LOCAL MILITARY FAMILIES THIS HOLIDAY SEASON.
KFMB STATIONS thank thousands of San Diegans who generously donated to NEWS 8's HOLIDAY GIVING TREE toy and gift drive made possible by  Jersey Mike's Subs, Geppetto's Toys and Fashion Valley.

Together, more than $62,000 (AND STILL COUNTING)  worth of toys, gifts and donations were collected and distributed to hundreds of local military families and support.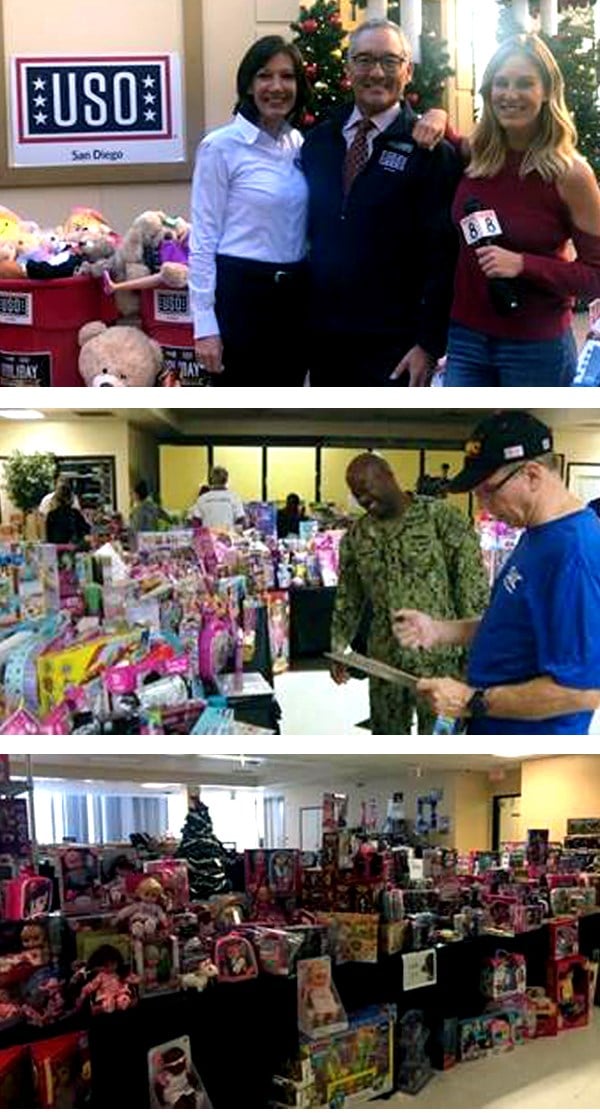 Your spirit of giving is truly appreciated.
Your generous donations helped fund USO San Diego programs this holiday and all year round, including Santa Store, Tuesday Night Dinners, Homecomings, Deployments and more!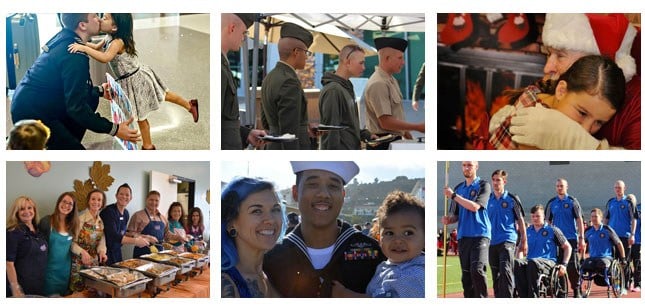 About USO San Diego
Every day, USO San Diego serves the San Diego military community through our centers, programs, and services. The mission of this nonprofit is to enhance the quality of life for Active Duty, Reserve, Guard and their families. Through our two centers, USO San Diego Downtown Center and USO Neil Ash Airport Center, we create a cooperative relationship between U.S. military communities and the civilian community. USO San Diego is a 501(c)(3) non-profit organization relying on the generosity of volunteers and donors. To learn more about USO San Diego and our patriotic mission, please visit usosandiego.org.
Help Lift Spirits of San Diego's Troops and Their Families