OTAY MESA, San Diego — A community gathered together Saturday to honor the life of 28-year-old Maribel Ibanez who was shot and killed last week at her job at Church's Chicken in Otay Mesa.
The gathering was part of the nonprofit "Love Thy Neighbor Movement" and was held in the Church's Chicken parking lot.
Earlier on Saturday, Maribel was laid to rest as family and friends met at Glen Abbey Memorial Park in Bonita for her private funeral. During the services Maribel's mother, Emma Merino said, "part of her is with me and I will put a stop to whoever tries to do something to any kid, I will be right here."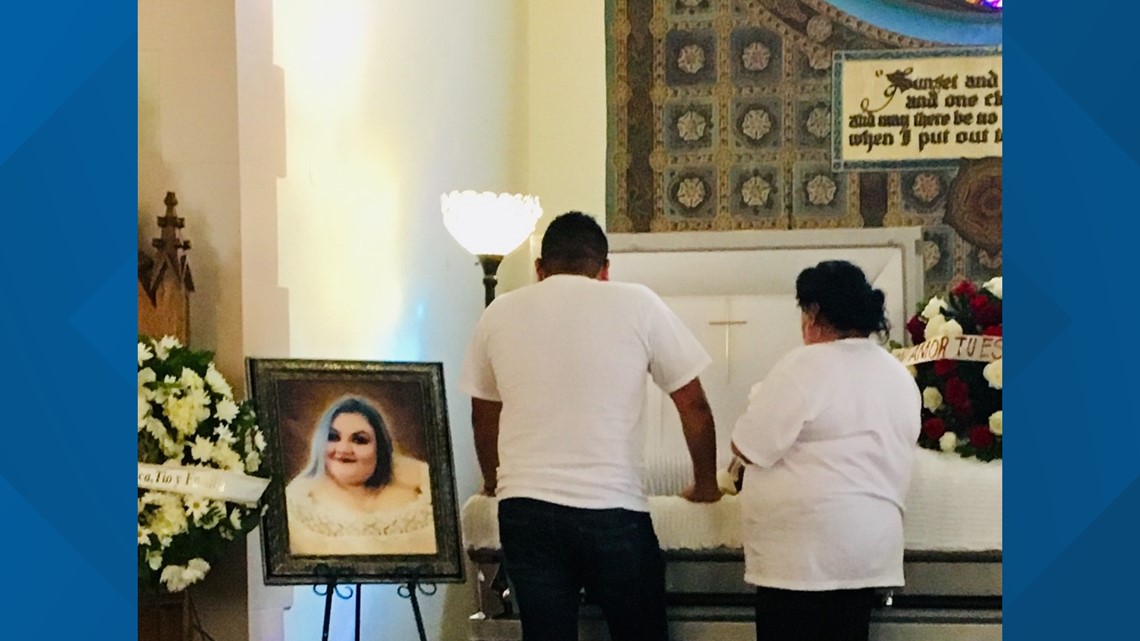 Maribel was a manager at Church's Chicken where she worked for eight years. Last Wednesday night, police say a man attempted to pay with a fake bill. He then left and returned with a gun that he fired at three employees, killing Maribel and injuring two male employees: Humberto Ruiz who has since been released from the hospital and Mario Rojas who remains in the hospital. Rojas has a GoFundMe to help with his medical expenses.
Police believe the gunman in the shooting was a regular customer at the location.
Authorities are still looking for the shooter who was described as a tall, thin black man in his 30s wearing a blue Chargers beanie.
This week the Church's Chicken reopened with a memorial at the front of the restaurant.
Ruben Torres, the organizer of the peace rally said, "her death was not in vain. This is a place that is going to always be remembered just like in San Ysidro for the San Ysidro massacre. It's going to be a beacon of hope, a beacon of light you were always going to remember what happened to Mirabel here."
A GoFundMe has been set up to help Maribel's family with funeral expenses.