SAN DIEGO — A project that would transform a golf course into a sand mine in Rancho San Diego is getting pushback from residents. People living in the area are concerned about the impact on the environment and their health.
Hundreds of people gathered Tuesday and raised concerns about the project at Cottonwood Golf Club. These included impacts to traffic, people's health and the environment.
"It's hard to believe that this project, the application is even being considered by anyone," said Brian Lorenz, who lives one-quarter mile from the proposed project site.
A private developer is hoping to mine sand where the golf course is now for a period of ten years. The mining project would span more than 200 acres.
"They wanna put a sand mine in the middle of a residential community," said Elizabeth Urquhart, chair of Stop Cottonwood Sand Mine.
Urquhart listed various reasons why she opposes the plan.
"The truck traffic is going to be incredible. It's going to be 147 roundtrip truck hauling trips a day. That's a truck going by every 1.3 minutes," she said.
She said dust will go into the air and and could cause valley fever, which can lead to serious long-term problems with peoples' lungs. There are also concerns about water quality.
"The water is a drinking water source as you go further south on the river. It serves 200,000 people in Bonita, National City and Chula Vista," she said.
A spokesperson for the Cottonwood Project sent CBS 8 the following statement:
"The Cottonwood Proposal would transform a defunct golf course property into permanent, preserved open space through a community-minded and phased approach. In the short term, the physical aspects of the golf course would be decommissioned, sand supplies would be gathered temporarily, and environmental restoration efforts would be implemented quickly. When completed, this proposal would create 200 of acres of carefully restored open space, reimagine a water-wasting and obsolete golf course, and help address the San Diego Region's skyrocketing housing and infrastructure construction costs by providing local sand supplies."
Community members have through Aug. 21 at 4 p.m. to give their public input.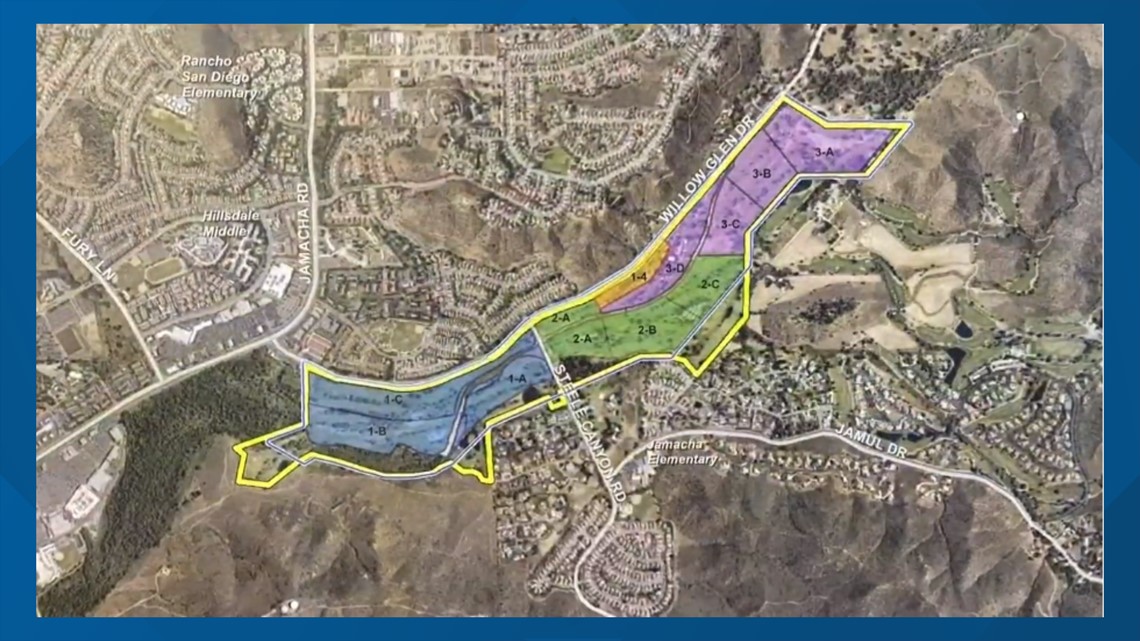 WATCH RELATED: Mira Mesa easement causes issue during road improvement project