SAN DIEGO — As we continue our commitment to amplifying Black voices, News 8's LaMonica Peters took part in a panel discussion about how to improve media coverage of minority communities.
A moderated panel discussion on how race issues are reported in the news and the importance of minority perspectives was held virtually Thursday via zoom, hosted by the Coronado Public Library.
In addition to News 8's LaMonica Peters, the panelists also included Laura Castañeda of the San Diego Union-Tribune and Max Rivlin-Nadler of KPBS who shared their perspectives on how we can improve media coverage of minorities in a talk moderated by Dr. Dean Nelson of Point Loma Nazarene University.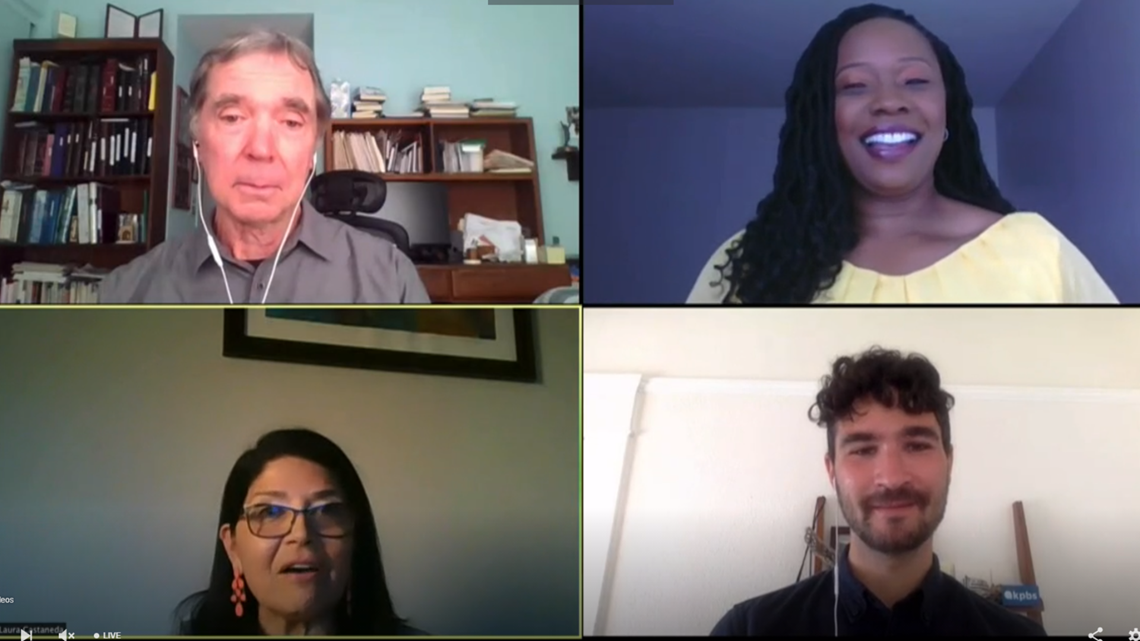 Dr. Nelson asked the panel why they think there aren't that many people of color in news management positions.
"That's a reflection of our society in general, it's not just the media where there are not enough people of color represented in management positions, that's just who we are and how we've been, so it's up to us. I think that viewers and people who support us have to say, 'this is what we want to see' and then it's up to the company to make those changes," LaMonica said.
The event is part of the 2021 Coronado Community Read program. You can watch the full live stream below: