SAN DIEGO COUNTY, Calif. — A San Diego firefighter is organizing a peacekeeping mission to Ukraine.
Eric Hille, an engineer with the San Miguel Fire Department, said he began trying to get firefighting equipment to firefighters in Ukraine, and then realized rather than just sending equipment, why not just go?
He put the call out on Facebook, asking for donations and also for firefighters willing to go to Ukraine on a peacekeeping mission.
"If I'm the one organizing it, I'm going to be the first one to step foot in country," said Hille, who is also an army veteran. "I've been deployed twice with the United States military, so I've been called out to hostile environments."
According to Hille, firefighters from all over the country and Europe began emailing him. He said right now about 65 firefighters have signed up to go.
Hille is still gathering donations. He said monetary donations work best so they can purchase the equipment they need.
During our interview with Hille, a Ukrainian woman named Julia Stupfel walked up after listening to Hille talk about his mission to help the Ukrainian people. She said she still has family in Ukraine.
She asked Hille if she could hug him.
"It's amazing, it's amazing," she said tearfully.
"I pray for Ukraine," she added.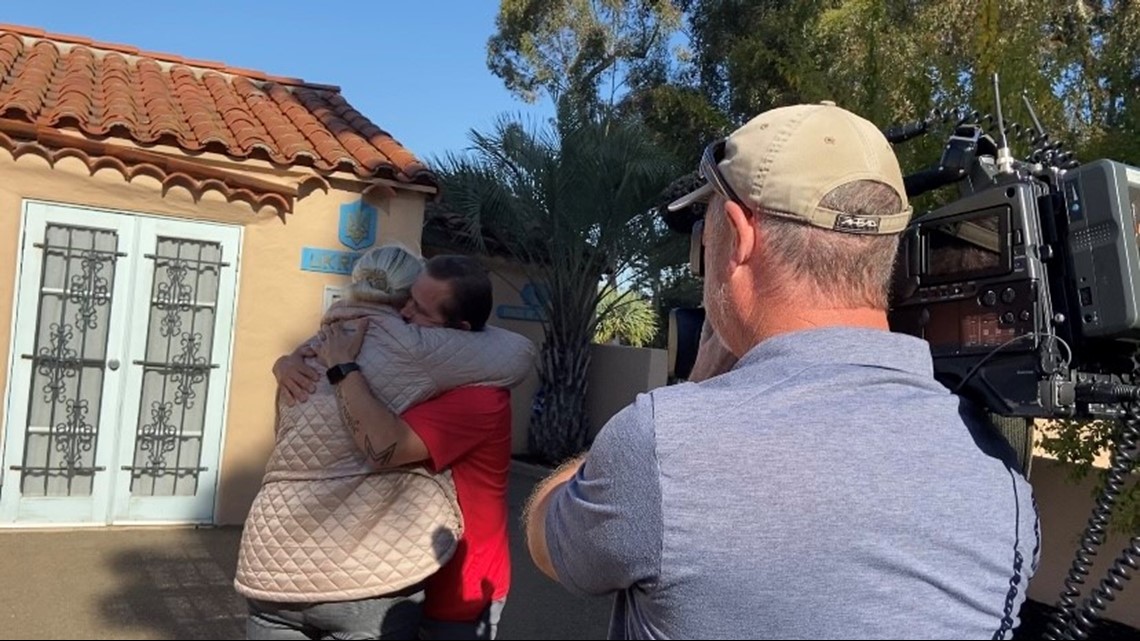 The group is hoping to leave April 4th. The deployment is expected to be around 20 days.
Hille is working on getting a GoFundMe page back up and running.
WATCH RELATED: Local organizations having trouble getting donated items to Ukraine. (Mar 14, 2022)