SAN DIEGO — San Diego police worked for several hours Monday morning to safely bring a man on top of the roofs of Westfield Mission Valley Mall into custody.
Dispatchers received reports around 6:10 a.m. Monday of a man who had jumped on top of Target, located at 1288 Camino Del Rio North, according to Lieutenant Matthew Botkin with San Diego police.
Officers arrived on the scene and requested the man come off the roof, but he refused the request and began vandalizing conduit, then threatened to jump off the roof, Lt. Botkin said.
San Diego police used several forms of negotiation to get the man to surrender, including providing him with a Cardi B & Offset Meal from McDonald's. The man refused the meal.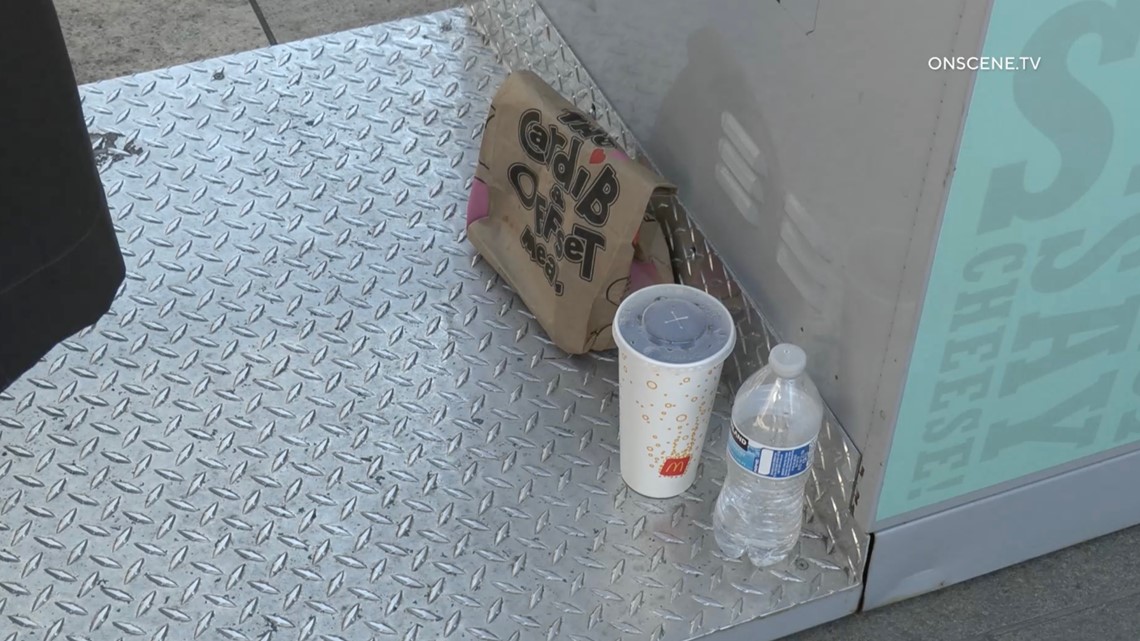 Video from OnScene.TV showed the man on the roof at times becoming agitated when officers spoke with him and offered him water. He began to remove items of clothing, including his shirt and pants.
The man, at one point, was caught on video leaping from the roof of Express, a retail clothing store inside Mission Valley Mall, onto a small kiosk that separated two walkways.
After more than five hours on the rooftops of Mission Valley Mall, the man finally jumped onto another roof where a San Diego police officer was waiting.
An officer captured the man, and a short struggle happened on the roof. Additional officers quickly scaled a ladder to assist in the arrest.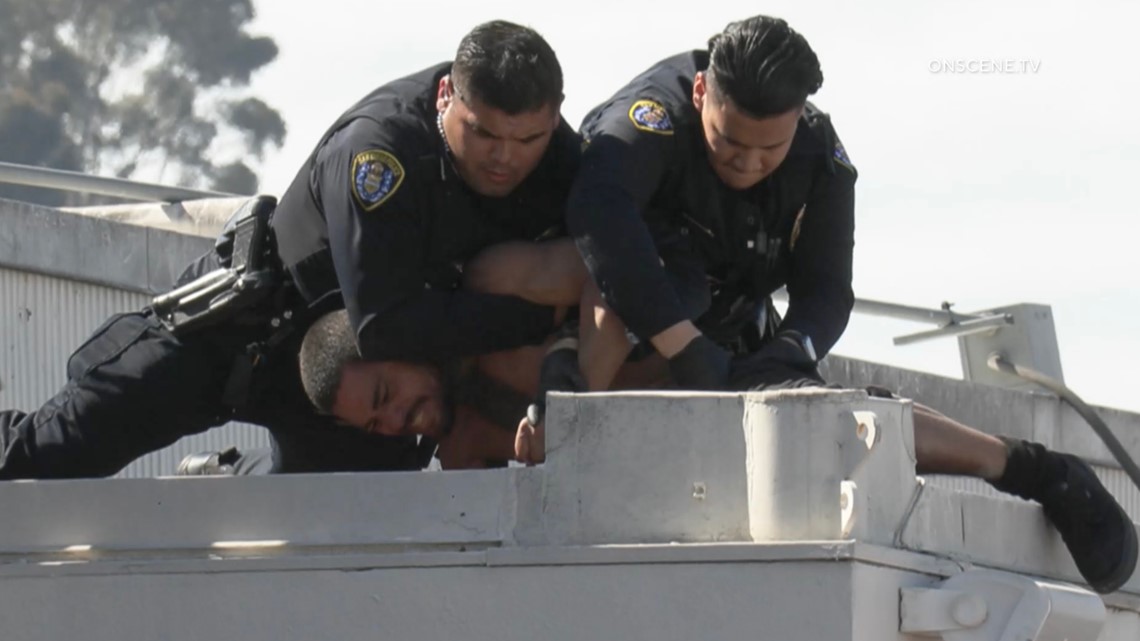 San Diego police could only identify the roof jumper to CBS 8 as a Hispanic man in his 30s with a large tattoo on his chest.
"We're happy everything ended safely, and everybody gets to go home safe," Lt. Botkin said.
It's unknown if drugs or alcohol were a factor, but San Diego police said that could be a factor.
No injuries were reported.
WATCH RELATED: Thieves snatch Starbucks tumblers from Target; leads San Diego police on pursuit before crashing