SAN DIEGO — A "smuggling" vessel initially carrying between 15 and 18 people capsized in La Jolla Thursday morning. It marks the second smuggling attempt by boat off San Diego's coast within four days. A previous panga boat was discovered in Point Loma on Monday.
SD Fire-Rescue Lifeguard Division confirmed that one person died after being submerged underwater.
San Diego Lifeguard Chief James Gartland said the entire event took 25 minutes.
According to Gartland, some people on the vessel had floatation devices. SD Lifeguard rescued 10 people in total.
Officials initially responded to Marine Street in La Jolla, then moved north where the boat was found about a mile away.
The boat crashed at Wipeout Beach, near the 700 block of Coast Boulevard.
U.S. Border Patrol federal agent Jacob MacIsaac said agents initially spotted several people that appeared to be in distress a little after 5 a.m.
"Some of these folks, I don't think know how to swim," MacIsaac said.
But, not everyone appeared to have a lifejacket.
"I did see some lifejackets - but I don't believe there were enough for everyone on board and it is kind of a recipe for disaster, unfortunately," he said.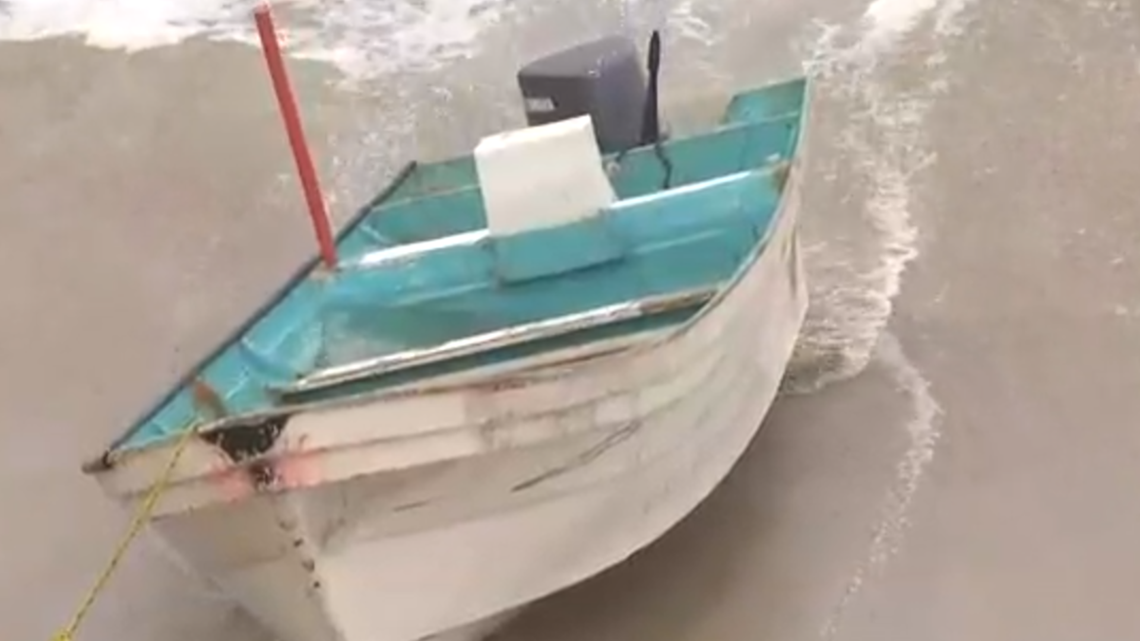 Pedro Rios, director of the American Friends Service Committee, is in Tijuana every Thursday passing out masks and hygiene kits at the border, where he's noticed a big increase and says it is due to several reasons, including lack of a clear asylum policy message from the U.S. to migrants and the lack of humanitarian aid from Mexican authorities.
"I think people are getting desperate and people are becoming much more frustrated and seeking these different ways of crossing into the U.S. They don't understand, I believe the dangers, they don't fully get a sense of how dangerous they are until these incidents happen," Rios said.
Rios said he doesn't think this will be the last of the panga boat smuggling attempts.
"I think so unfortunately, I think we will probably continue to see these incidents and my hope is that we don't see any more loss of life, Rios said.
Border Patrol was able to apprehend 15 people.
Gartland described it as a "smuggling event" with multiple agencies involved.
According to MacIsaac, fiscal year 2020 was a record year for maritime apprehensions, totaling 1,273.
The current fiscal year, which ends in September, has already seen close to 1,100 maritime apprehensions.
WATCH: More on the 'smuggling' vessel rescue in La Jolla