SAN DIEGO — A 58-year-old woman suspected of throwing glass bottles off a second-floor balcony at her North Park home holed up Friday inside and refused to surrender to police, prompting a nearly nine-hour standoff during which she allegedly threw hot oil onto an officer.
The San Diego Police Department received a call about the disturbance in the 2500 block of Vancouver Avenue shortly before 10 a.m., public affairs Lt. Adam Sharki said.
When officers arrived, the woman barricaded herself inside, Sharki said. During the ensuing standoff, she allegedly heaved the hot oil at police, splashing some of it onto the face of an officer.
Paramedics took the officer to a hospital with second-degree burns to his arms, face, neck and head, but he had been released from the hospital as of Friday evening.
Special weapons and tactics personnel were called in to surround the home and prepare to enter forcibly if necessary, and crisis counselors attempted to persuade the woman to give herself up peaceably, Sharki said.
The woman -- later identified as Carol Gauvreau -- was taken into custody just before 6:30 p.m. and booked for multiple charges, including assault with a deadly weapon stemming from her allegedly burning the SDPD officer.
The standoff prompted police to temporarily shut down the street in front of the home to through traffic along with stretches of nearby Maple and Montclair streets.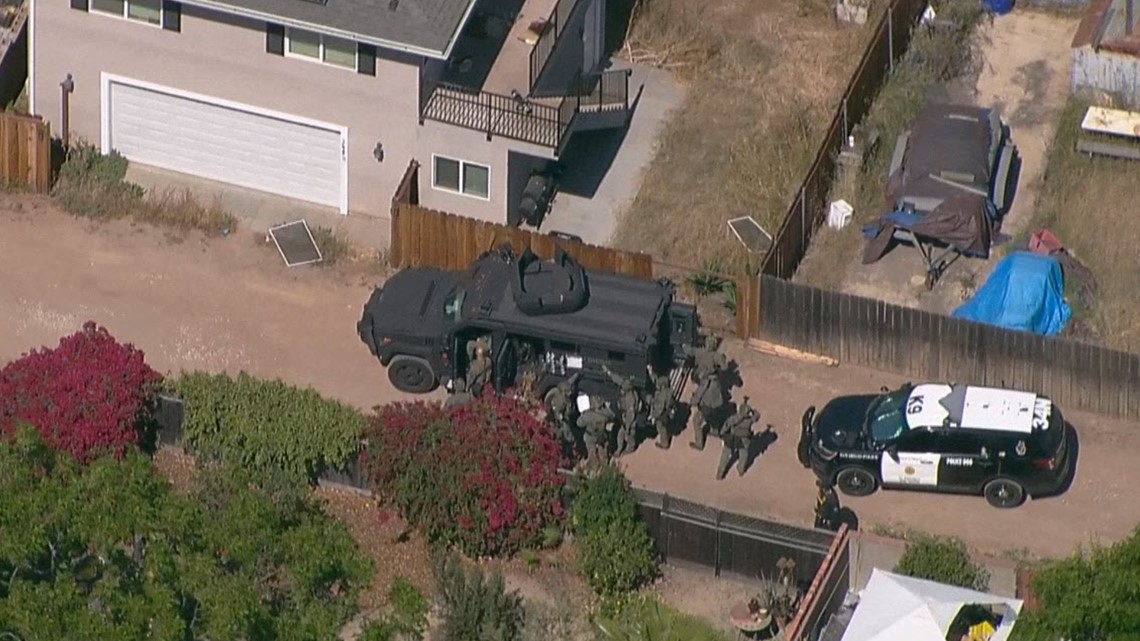 WATCH: SWAT team surrounds home in North Park after bottle-throwing incident: