SAN DIEGO — Developers are hoping to transform a dilapidated Horton Plaza in Downtown San Diego into a vibrant tech and retail center. It would be called "The Campus at Horton," a project creating an employment and entertainment complex to house up to 4,000 high-tech jobs.
The new plan by Stockdale Capital Partners doesn't require tearing down the mall or parking structure but will instead renovate with anchor stores like Macy's staying.
Stockdale spokesperson Jimmy Parker said he's been a part of Horton Plaza since the beginning.
"I threw the confetti for the grand opening back in 1985 off of the Macy's building," he said.
But things seem to have gone downhill since the fanfare of the mall's opening.
"The mall itself really started to lag behind with the growth of downtown," said Parker.
The plan, that goes before San Diego City Council for consideration on Monday, May 20, would cause a reduction in a current retail space deed restriction and allow immediate renovation of the property. The venue for high-tech jobs would be mixed with shops and a new movie theater.
If approved, the developers hope to begin construction later this year, with plans to complete it in 2020.
Stockdale Capital Partners
Stockdale Capital Partners
Horton Plaza in May 2019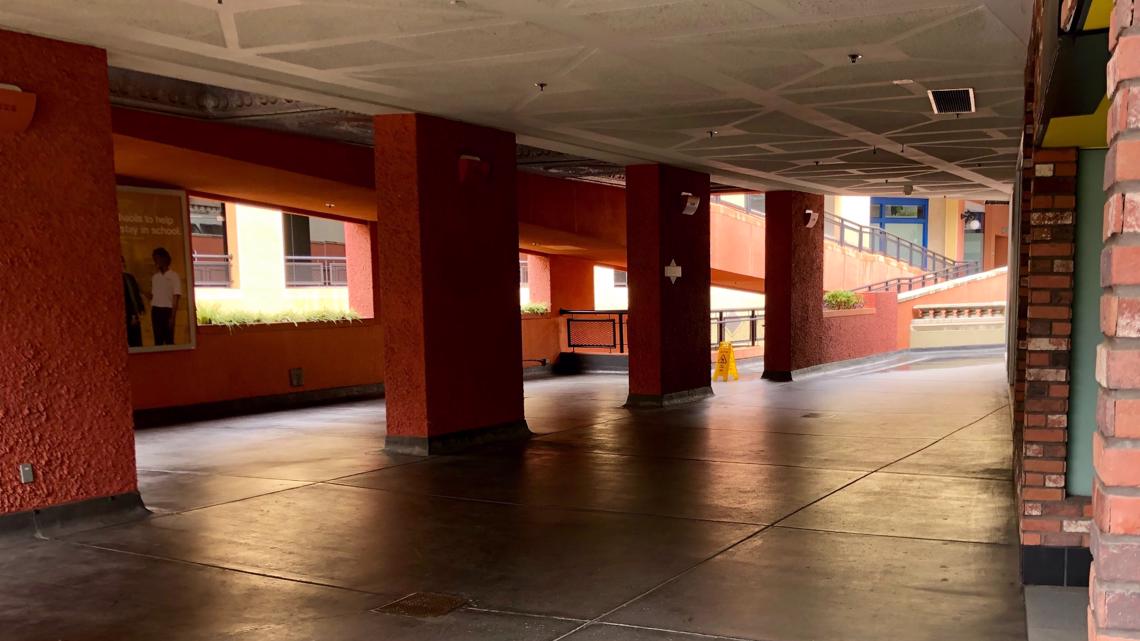 This footage from the News 8 archives shows the plans that were being made for Downtown San Diego in the summer of 1978.