VALLEY CENTER, Calif. — Update as of 4/7/23: HUdson's mom, Tyra, gave another wonderful update on Hudson. "This morning we said goodbye to our team. At Rady's and we went home!!! We cannot thank everyone enough for all of the support this last 1.5 weeks. The amount of people who have showed up for us is incredible! We've had people bring care packages to the hospital, donate money, bring us food, give gift cards, take Hayven for sleepovers and chaeffuer her around, come over to milk our goats and bottle feed babies, send us yummy steaks, bring us lunch groceries and even offer a free grooming for Roo. We are completely overwhelmed with the love!! Hudson still has a lot of PT, OT etc but he is home and doing great!!! Thank you everyone!!!"
Update as of 4/2/23: Hudson's mom, Tyra, gave an update on how the little man is doing. "Update on Hudson- today was a big day! We were able to take out his bolt (the monitor in his brain) and his CPAP. We were able to hold and cuddle him too! Tomorrow he will have a swallow test and if he passes we can start a small amount of food and water. We still have a long ways to go, but he is making huge steps in the right direction of his recovery! We can't thank everyone enough for all you have donated! The amount of people who have reached out with messages of hope and love is overwhelming. We appreciate every single donation as it has given us a sense of peace in such an uncertain time. From the bottom of our hearts we thank you!!
A Valley Center 2-year-old boy who just celebrated his birthday was hospitalized Wednesday after being kicked in the head by a horse.
Hudson, 2, was rushed to Rady Children's Hospital on March 29 by ground from Valley Center as air transportation due to inclement weather was prohibited, Lauren Decker, a family friend, told CBS 8.
"He sustained a massive skull fracture which resulted in a severe brain injury with bleeding and bruising," Decker said.
Decker told CBS 8 that although the surgical efforts to repair some damage to Hudson's brain were successful, he did not wake up from sedation and was kept in a "safe state" until doctors were ready to attempt to wake him again.
Hudson was last said to be in critical condition.
A digital scan of Hudson's head posted on a GoFundMe created for him showed his skull severely cracked in the top portion of his head, where the horse kicked him.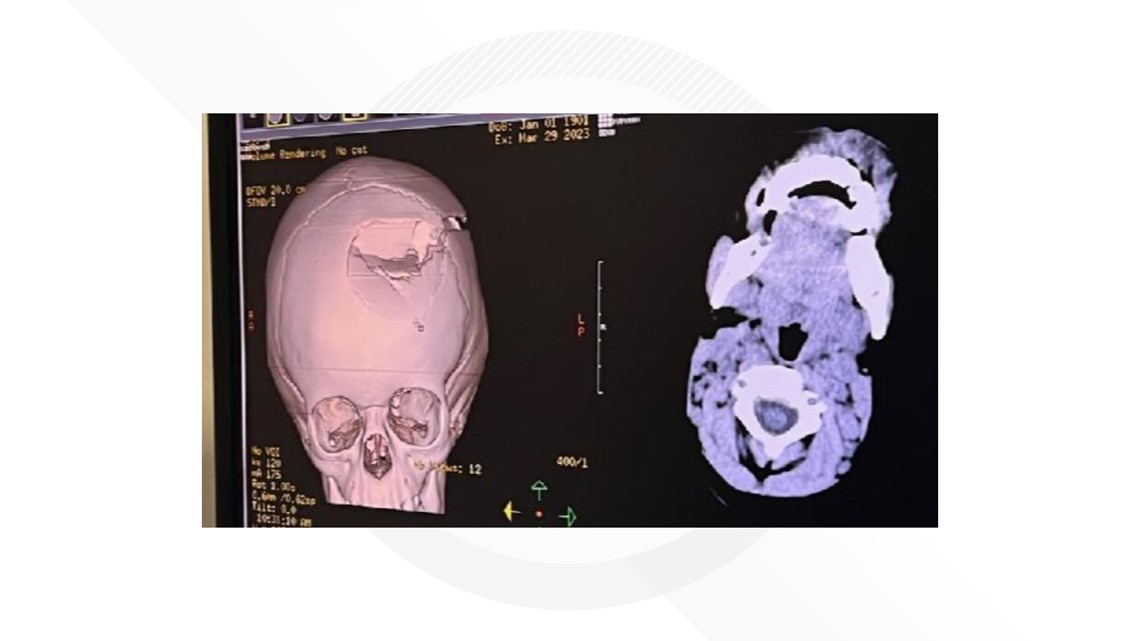 The circumstances surrounding the incident are unknown at this time.
Hudson's mother, Tyra Martinez, grew up in San Marcos, California, and loved horses.
Martinez graduated from Cal Poly in San Luis Obispo with a Bachelor of Science in Animal Science and a minor in Equine Reproduction and currently works as a Veterinary Technician, according to their farm website.
"This is a horrific accident where one split second changed the course of not one but four people's lives," Decker said.
Decker said doctors would make additional attempts to ween Hudson off sedation and wake him up in the coming nights.
WATCH RELATED: Woman, horse survive fall in Carmel Valley