CARLSBAD, Calif. — After losing a few fights in elementary school, a Vista boy decided to do something about it. In this Zevely Zone, I jumped in the ring at the Carlsbad Kickboxing Club with a world champ.
If 2023 is anything like 2022, David Delapaz is about to have another banner year. I say that because inside his home gym multiple championship banners hang in his honor.
Up at 4 am daily for a four-mile jog, 17-year-old David Delapaz, kicks it up a notch when he hits the gym. "I wouldn't want to fight him I tell you; I would not want to fight him. I don't want that smoke. This boy is too tough," said his coach, Rolando Montano.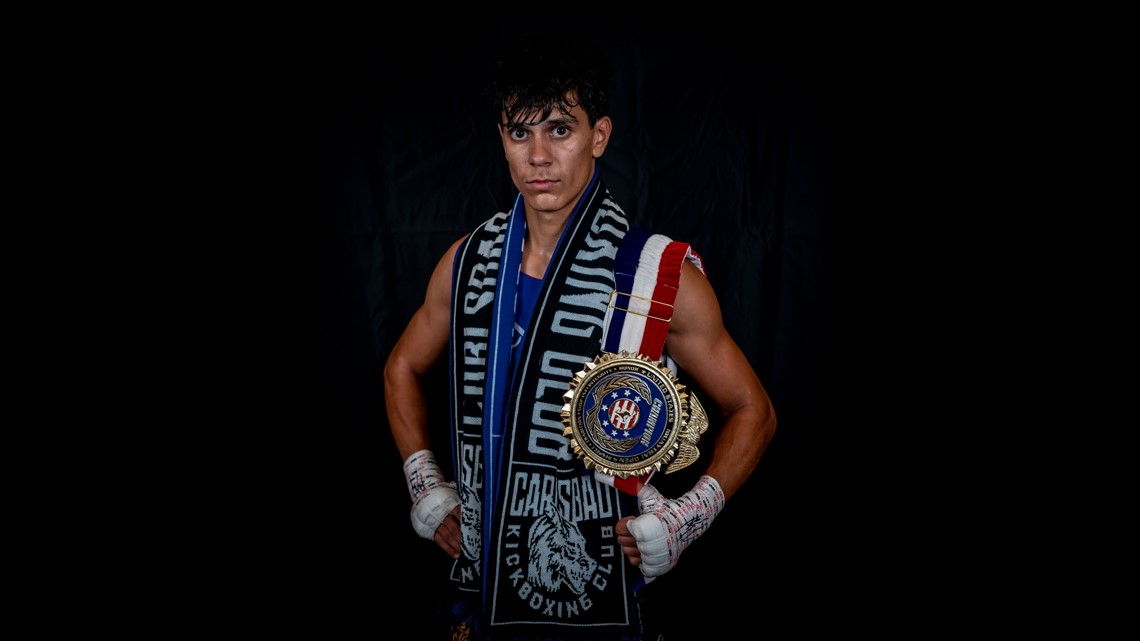 Even with thick pads to protect me, my arm was left black and blue from David's kicks and punches. "Time out," I said after experiencing one of his lethal combinations. This Vista High senior has an uncanny ability of attacking his opponent without getting touched. "Move like a butterfly, sting like a bee?" I asked him. "Yep, that's the one," laughed David.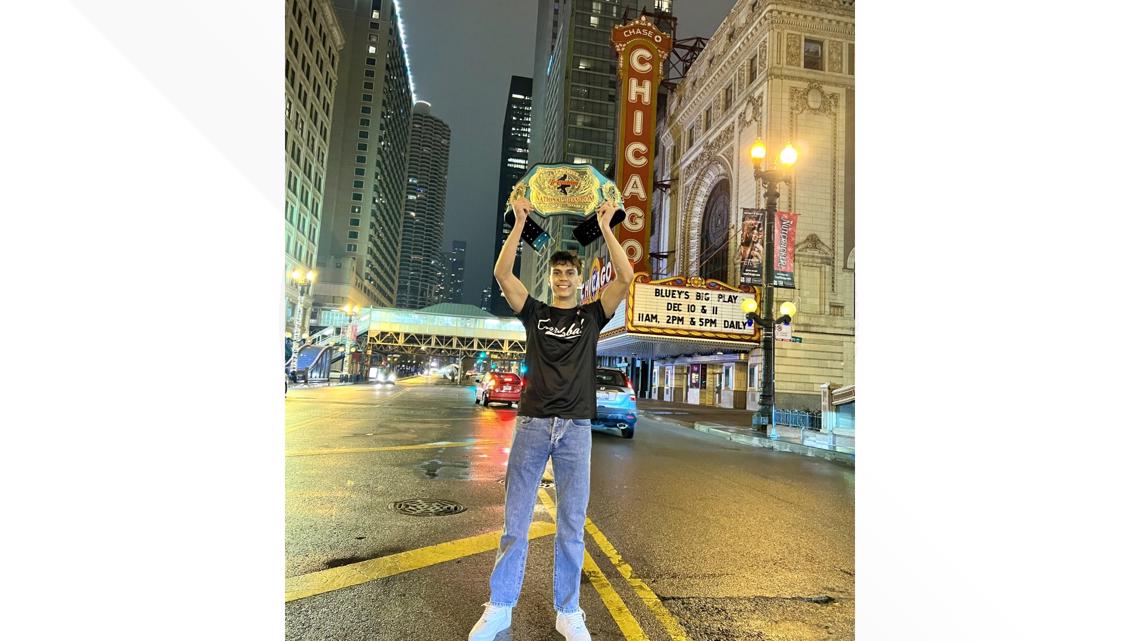 After 11 national championships and two world titles, David is the undisputed martial arts champ of Muay Thai in the U.S. "For me, going into the ring feels like the vacation part of fighting, being in the gym is the hardest part," said David.
The gym is where David puts in the work. "In my personal opinion this boy is the future, I have never seen a boy so young with so much talent. He does it 100-percent because this is what he wants to do," said Rolando who was a three-time national champion himself. Rolando is now a promoter and owner of the Carlsbad Kickboxing Club.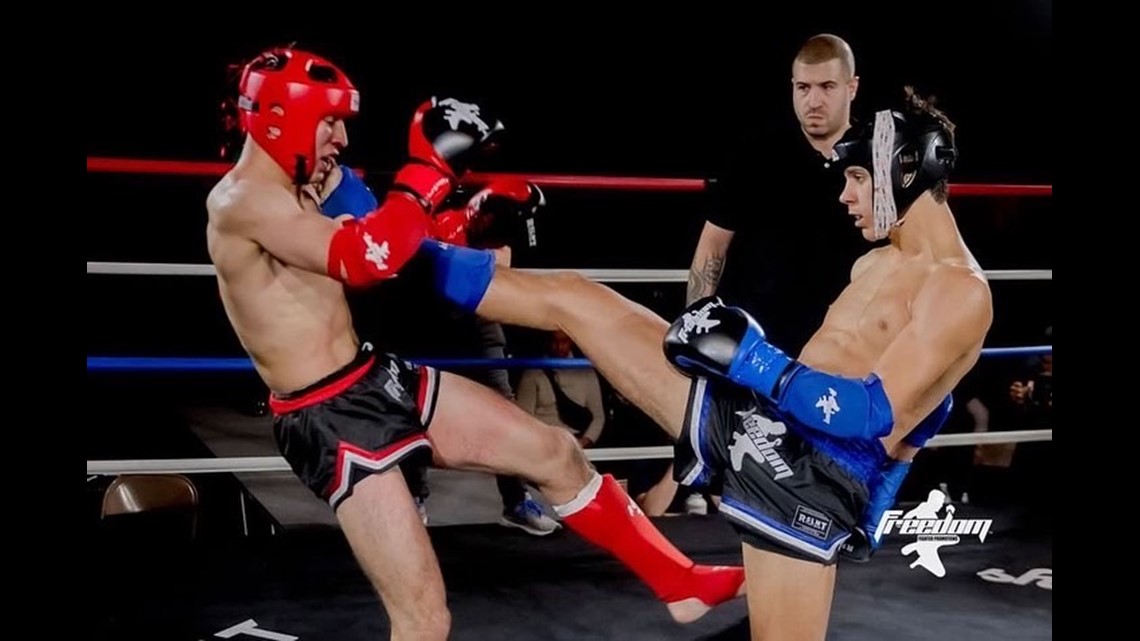 David will be the last fighter Rolando ever coaches. In other words, the student has become the master. "He is on his way, he is definitely on his way," said Rolando. "He never really pushed me to fight he said if you want to fight make sure you're the best at it," said David. His advice to other teenagers? "Honestly, just find something you like and whatever you do just be the best at it as you can," said David. Following a coveted Freedom Fighter Promotions belt and two gold medals, David Delapaz has yet to meet his match.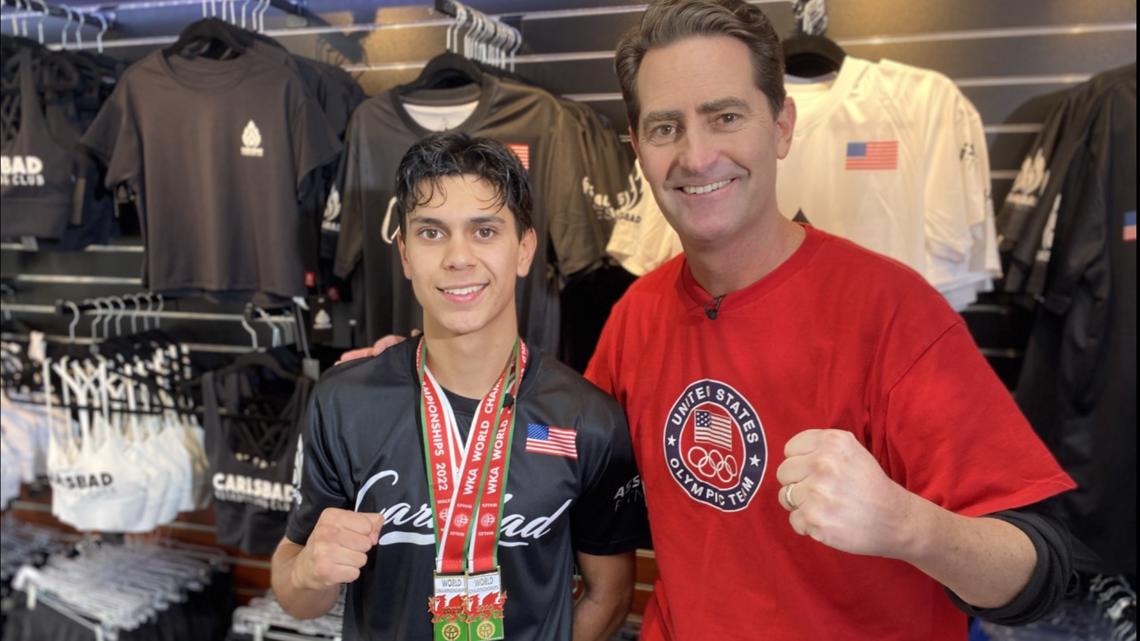 I asked him to wear his two gold medals that he recently won at a tournament in Wales, Great Britain. "How does that feel?" I asked. David replied, "Well deserved."
Along with his coach, David would also like to thank his father for always being there for him. For more information about the Carlsbad Kickboxing Club click here.
Check out more Zevely Zone content below: